Is an Electric Cargo bike the answer to London's transport problems? The facts speak for themselves –  whether you're doing the school run, delivering packages or moving any goods around London, traveling by car can be a nightmare. In 2018 its congested, polluted and highly expensive to get from A to B.
Londoners however are beginning to look at fresh vehicle alternatives and Electric Cargo bikes are beginning to emerge as a popular contender.
e-Cargo owners are discovering the many benefits these bikes offer. They are cost efficient, can often carry up to 150KG in load, are free to park and generally contribute to a more healthy and environmentally friendly way to travel.
Here are the Fully Charged cream of the electric cargo bike crop for 2018.
Urban Arrow Electric Cargo Bike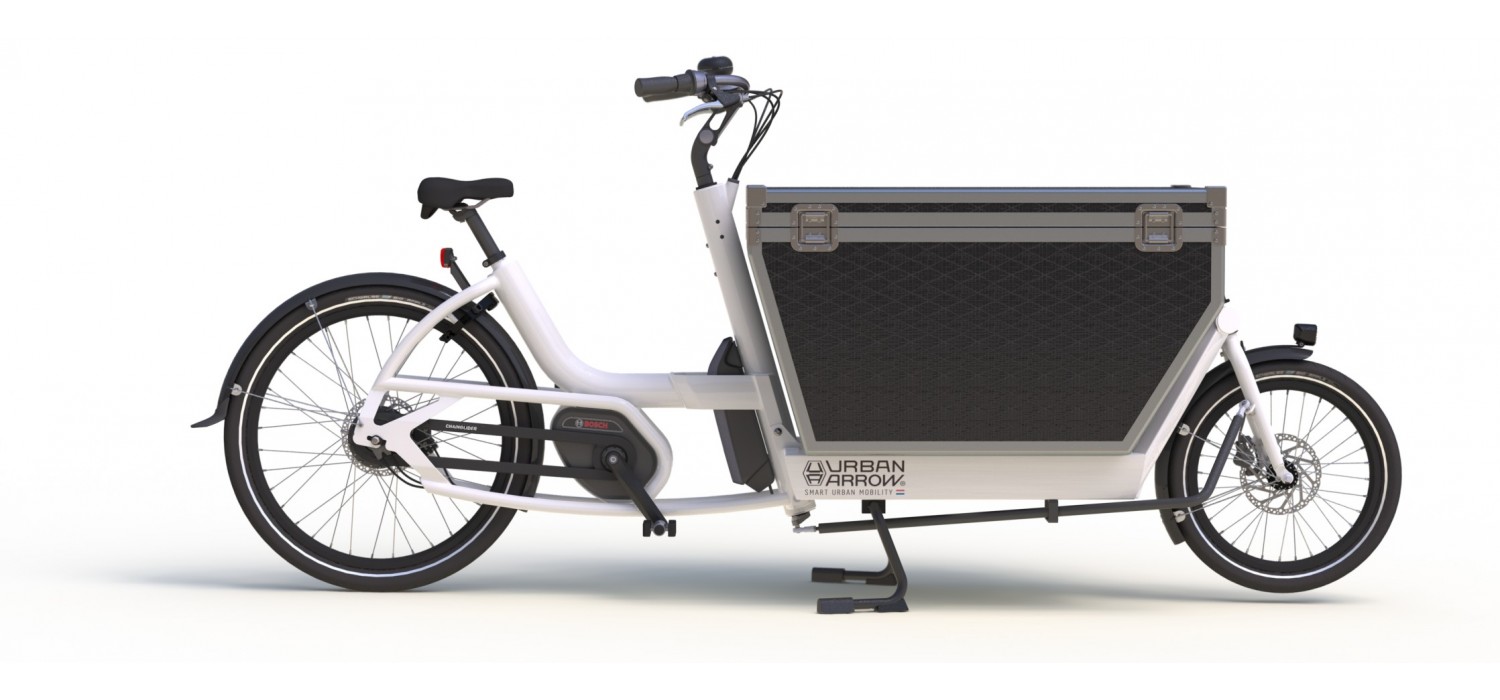 The Urban Arrow's uses the market leading Bosch eBike system, comfortably reaching speeds of 15.5MPH. You can carry 125kg of freight in the front, which is protected by a robust, lockable flight-case or aluminum box. It's a small van on 2 wheels!
Combining the smooth continuous Nuvinci gearing hub with the Bosch eBike system, the bike is incredibly easy to ride. Fancy a test? Pop down to our store to for a ride.
http://www.fullycharged.com/Urban-Arrow-Cargo-Flight
1.1 The Urban Arrow Family Electric Cargo Bike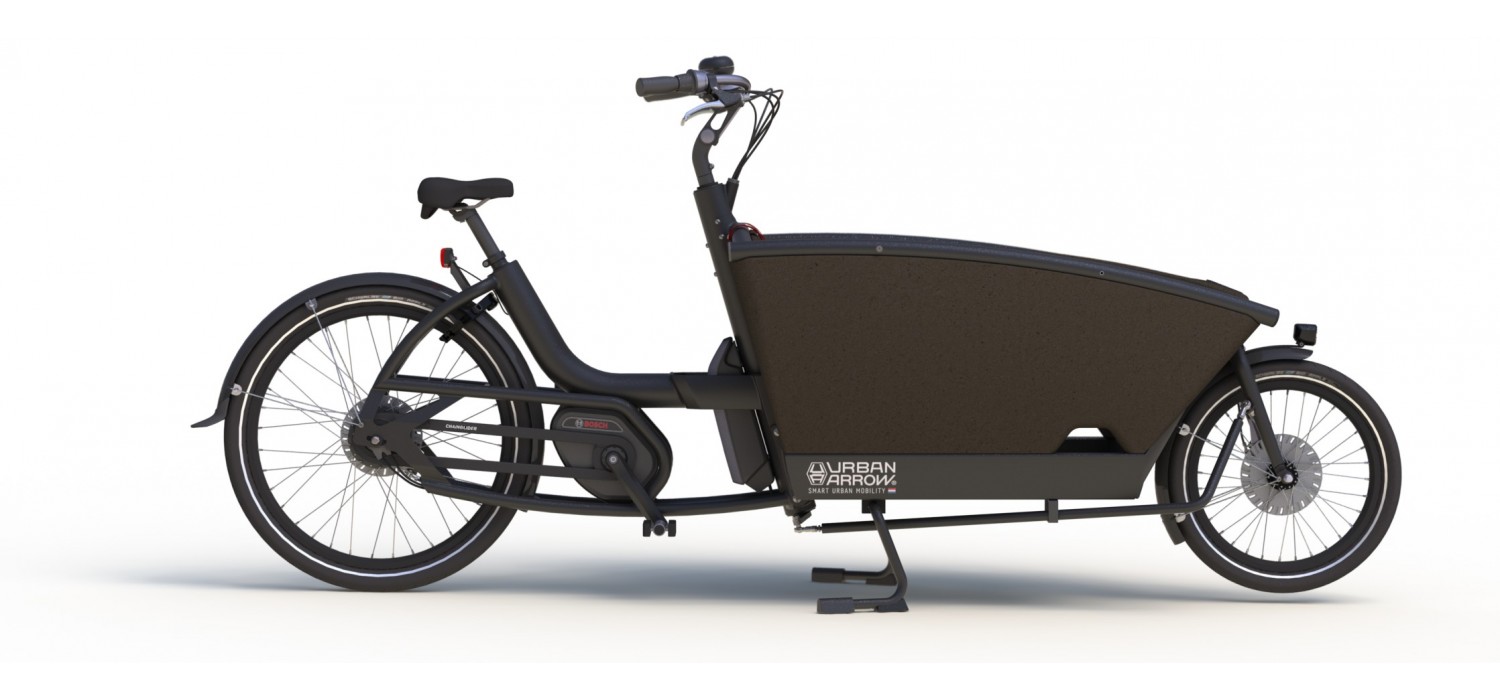 The Urban Arrow Family is specifically designed for transporting the most valuable cargo of all – children. Fitted with 2 cushioned seat's and seat-belts, the low-step design improves stability on the road, giving the rider optimized balance.
http://www.fullycharged.com/Urban-Arrow-e-cargo-2017-ebike
More info on Bosch systems: http://www.fullycharged.com/newsandreviews/bosch-2017-ebike-systems/
The Tern GSD is the epitome of practicality for the city. It can be used for a variety of purposes – you can turn the bike into 2-seater for an extra adult passenger, 2 child seats can be fitted on the rear, or you can simply use it for carrying 180 kg with its ergonomic panniers and carriers.
Tern have also accommodated for an extra 500Wh battery, doubling the range to up to 150 miles off one charge.
The great thing about this bike, is that it's no longer than a standard 27" wheel bike. It's surprisingly small and is designed to fit into your everyday life and it even folds down to a compact size to make storage easier.
http://www.fullycharged.com/Tern-GSD-eCargo-2018
Interview with the Tern founder about the GSD – http://ebiketips.road.cc/content/news/interview-we-talk-to-tern-founder-josh-hon-about-the-tern-gsd-cargo-bike-673
Riese & Muller Load Electric Cargo Bike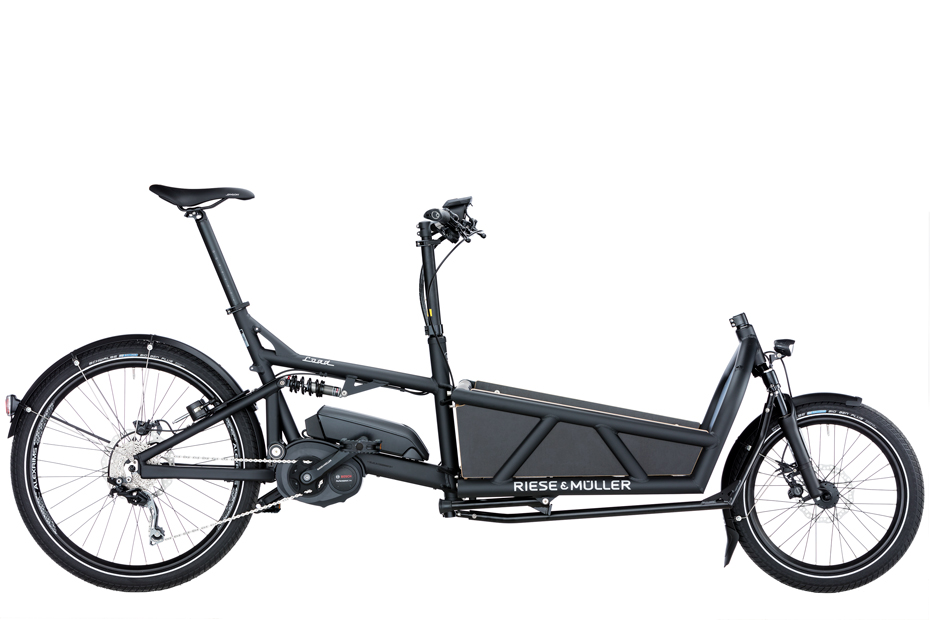 The Riese & Muller Load – the sportier electric cargo option. Featuring full suspension to keep you in full control when carrying heavy loads on bumpy roads, The Load, similar to the Tern GSD, feels more like a normal bicycle.
Plenty of customisation options allows you to tailor to fit your needs – Dual battery, child seats and type of box shape are just a few of the areas you can adapt.
Riese and Muller website (see for custom options) –  https://www.r-m.de/en-gb/e-cargo/load/
Review – https://electricbikereview.com/riese-muller/load-touring-hs/
Butchers and Bicycle Electric Cargo Bike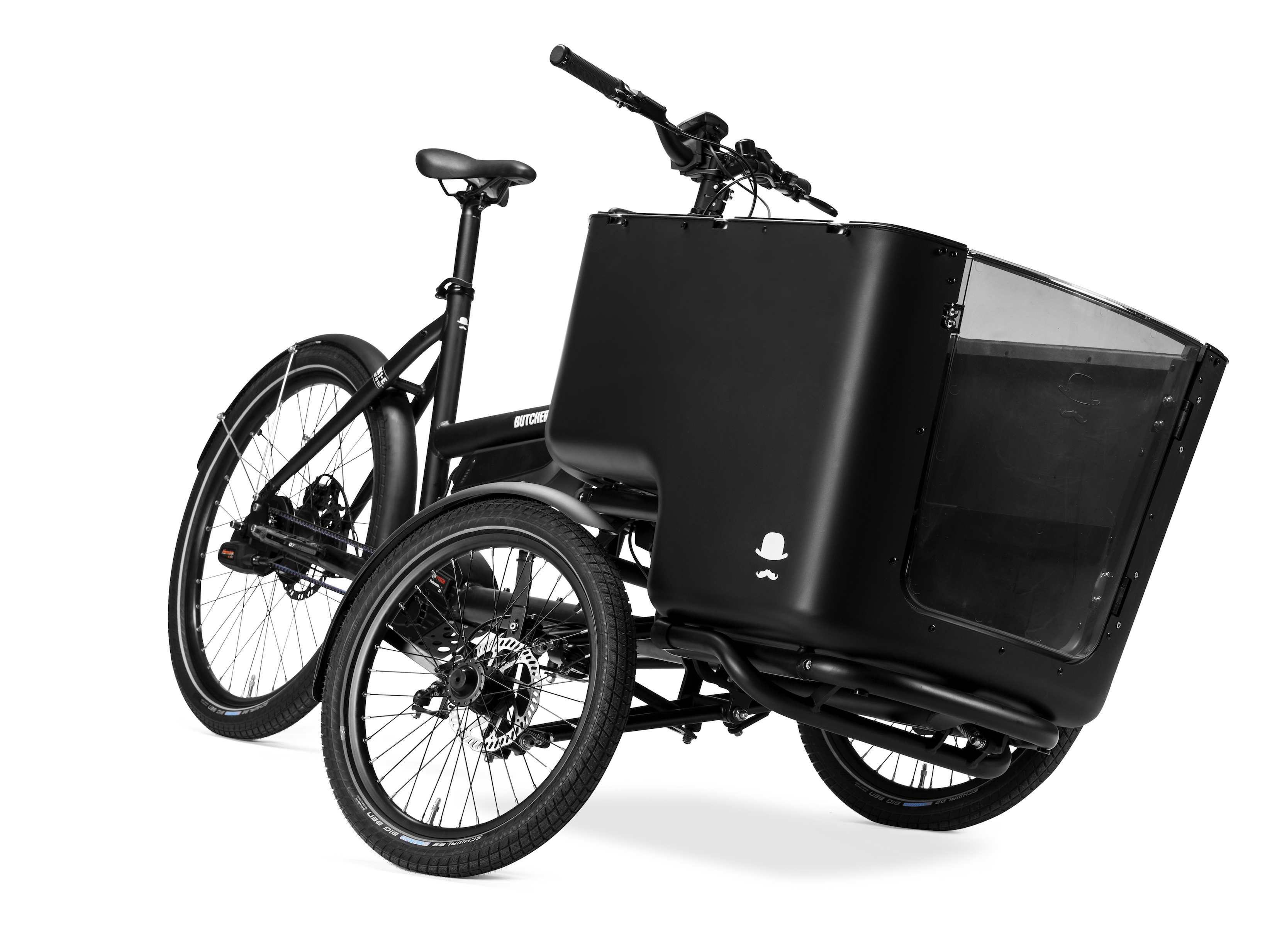 Butchers and Bicycles 3 wheeled cargo bike has a tilt mechanism which provides stability and means you can corner faster.
The undeniably good technology has a self-centering mechanism ensuring balance and poise that makes gliding through the streets fun, intuitive and safer than a traditional trike electric cargo bike.
There are lots of cool options for the cargo, you can fit up to 3 kids, protect them from the damp English weather with a rain cover and there is also a nifty lockable glove box to store valuables.
http://www.fullycharged.com/Butchers-and-Bicycle-MK1-E
 For our full e-Cargo bike range please visit – http://www.fullycharged.com/e-bikes/bike-type/cargo-delivery