A History of Gocycle
Dan gives us a brief overview of Gocycle and comments briefly on the new G4 and what it might bring come the Spring!
With the release of the fourth-generation Gocycle (G4) this spring, we have taken a look at the history of the award-winning Gocycle and what the G4 might bring to add to its predecessors. Who better to ask than Fully Charged founding partner Dan, the first full-time employee of Karbon Kinetics, the company behind the Gocycle.
Tell us about your time at Gocycle and how this design icon came about.
Having graduated from university with an engineering degree and after a whirlwind summer working with the GBR Paralympic Sailing Team in the run up to the Beijing Games, I returned from China and was introduced to Gocycle designer Richard Thorpe and the offer of a three-month project. The task was simple – to analyse the British, European and North American safety standards and design and manufacture the testing equipment and to conduct.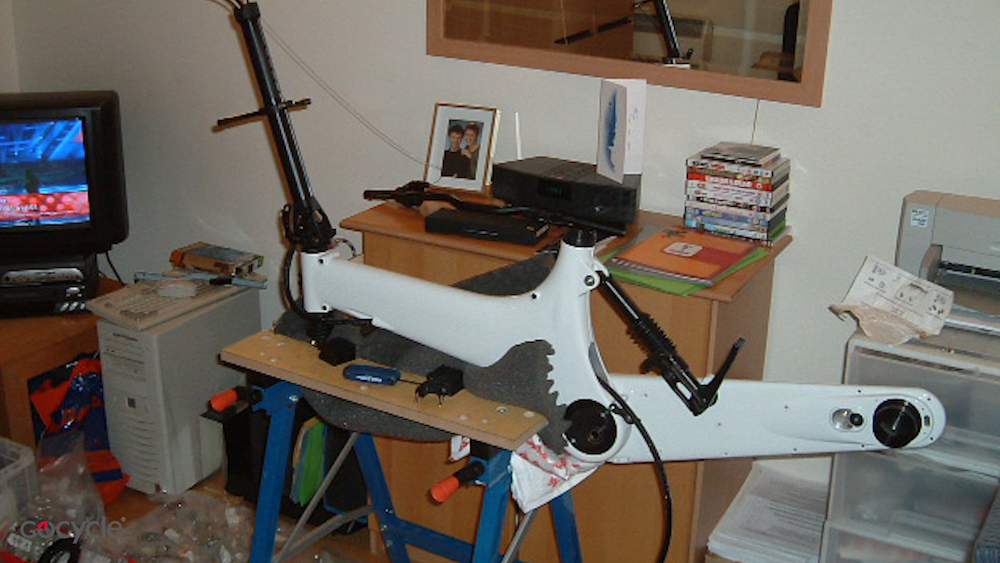 The project developed over time and once successfully certified, the first-generation Gocycle was put to market, launched at the 2009 Gadget Show at the NEC in Birmingham where we began to educate the market in what electric bikes were and why Gocycle, with a sleek design and discreetly mounted motor and battery, could be an industry leader. The fact though that Gocycle didn't look electric, in a time where people did not know of electric bikes or their benefits, made for many frustrating discussions with a market still very much in its infancy. This gave rise to Gocycle's "It's electric" tagline being put on the product and pasted on stands at trade shows, take-away literature and the website. This was developed more out of necessity than for any brand or philosophical reasons that a marketeer might give.
Months became years as I spent my time between introducing the Gocycle to various journalists and publications, giving rave reviews, would-be potential customers and retailers and using my in-depth knowledge of the inner workings of the product to develop the aftersales side of the business, building the technical support and customer service elements, with late nights spent answering technical emails from Gocycle's growing customer base.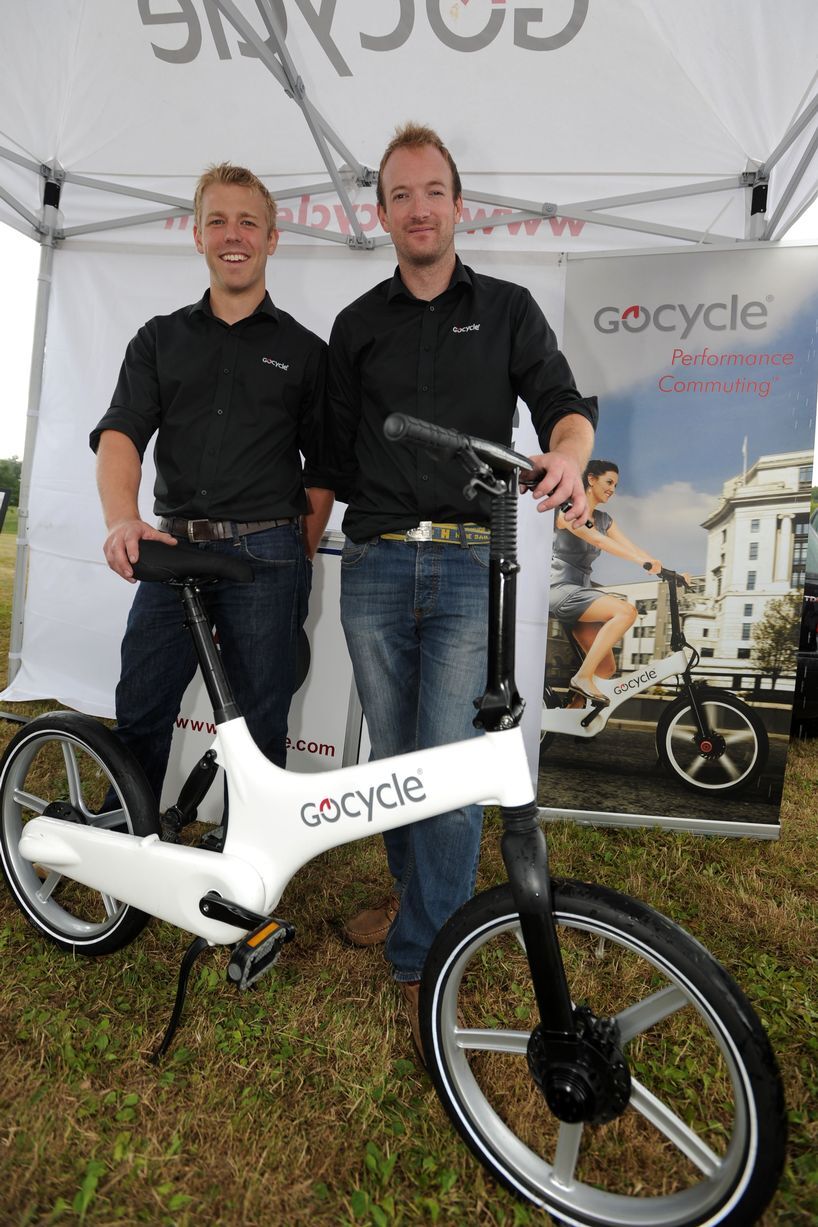 The first generation Gocycle (now retrospectively and lovingly referred to as the G1), evolved into the Gocycle G2 from 2012 and saw the company's first foray into the more sophisticated user interface, with an LED dashboard display giving some rudimentary feedback for the rider and electric 'predictive' shifting gears, torque sensing bottom bracket and higher capacity (now lithium ion) battery, making for an incredible riding experience.
It wasn't long before the six, fixed, pre-programmed riding modes gave way to the App and a user-customisable riding mode, releasing the true potential of the Gocycle and the realisation that the product really could be set up for anybody and for any journey. Whether you were in a rush to the office and did not want to perspire or wished to de-tune the motor assistance and have a more sedate ride or get some exercise at the weekend, you could set the Gocycle up to perform exactly how you wanted.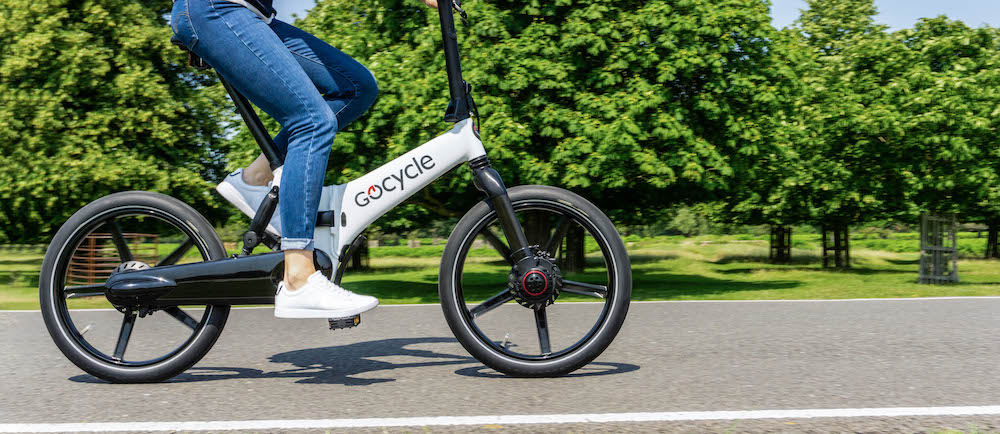 Oversimplifying the huge amount of work going into the product development, in 2015 along came the new kid on the block and the Gocycle G3, with higher capacity battery and awesome automotive-inspired 'Daylight Running Light" or DRL both as standout features of an ever-evolving icon. More importantly, Gocycle now began to receive the response it deserved in a maturing market. No longer was it so much a case of answering "what's an electric bike" rather "nice eBike, what's so great about the Gocycle?" and a pretty easy question to answer by anyone who had ever had the trilling pleasure of riding one.
Alongside the G3 came the GS as a 'simplified' version of this now highly acclaimed machine, with a lower price appealing to the entry level market. The stripped back GS was reminiscent of the G1 with its mechanical shifting, but enjoyed other developments from later models including hydraulic brakes, higher capacity lithium-ion battery and of course the Gocycle Connect App.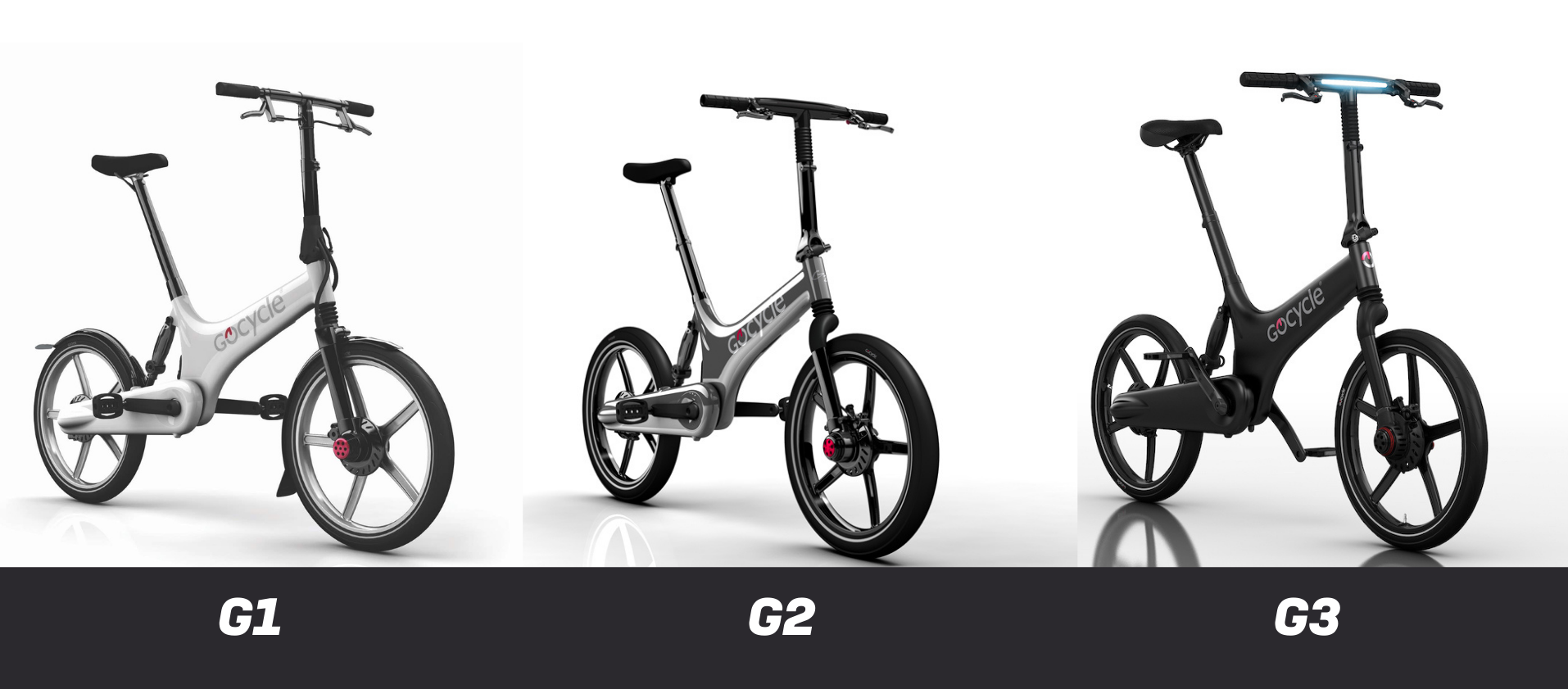 Having had the most incredible experience and with my three-month project turning into a nearly nine-year Gocycle love affair and growing passion for eBikes, after a life-changing row across the Atlantic and the birth of my first child, I moved to help Ben grow Fully Charged. I continue to enjoy watching Gocycle develop from the side-lines now with both a retailer and a supplier hat on, knowing in detail the challenges faced by Gocycle and our many other suppliers behind the scenes.

And as we have turned Fully Charged from a one-room operation into a rapidly growing, multi-site, multi-brand retailer, Gocycle has continued in its product development, both situations accelerated by the quickly maturing market and newly available technologies.
Enter the fast-folding Gocycle GX and GXi (folding versions of the simpler GS and 'all bells and whistles' G3) and a chance for Gocycle to cement its place as the ultimate lightweight, compact eBike - ideal for city living and a growing list of other recreations where the Gocycle benefits are utilised; in motor-homing, yachting and boating, even being used by pilots in their light aircrafts going for their far-flung lunch away from the foreign airfield, as you do. With a fold in less than ten seconds without compromising its blistering performance, it was always going to be a winning formula.
With your knowledge of Gocycle and the way the team behind it work, what might we expect from the Gocycle G4?
If only I knew the detail, this would make more a far more interesting article and worldwide exclusive, but sadly I do not and it isn't. I can however say, from my years of working with Richard that the Gocycle G4 will be another leap forward for what is without question the best compact, folding eBike on the market. Richard's engineering brilliance will no doubt couple Gocycle's unmistakable iconic design, with the most up-to-date technology and advanced materials to produce the latest, most incredible Gocycle yet.
Go on Dan, take a guess…
OK, well my guess for the G4 is that we are going to see a Gocycle recipe like no other; the same iconic, compact design, but lighter-still, with an evolution of design and construction combined with a peppering of carbon fibre and high-grade aluminium and magnesium alloys. I'm sure that we will see other advances in motor design and operation and numerous under-the-bonnet 'tweaks' that Darwin would be proud of, stemming from the continual iteration and evolution of this incredible eBike.
We now know that there are 3 models of the Generation 4 model, the G4, G4i and G4i+ and will be updating our product pages as soon as we have their complete specifications.
Thanks Dan! With the release of the Gocycle G4 specification and pricing now just two weeks away, it's not going to be long before we all know exactly what to expect. Keep an eye on www.fullycharged.com and Fully Charged social media for updates.