Introducing the all new Tern GSD Gen 2 Range for 2021
There have been several improvements that make the GSD Generation 2 a clear, distinct and more advanced upgrade. We take a closer look at the GSD S10 LR & LX, the GSD S00 and the GSD R14.
The GSD G2
The all new Tern GSD Generation 2 range is expected to arrive in the UK from December - February, with the company once again going above and beyond to make vast improvements to their already excellent models. So what's new? The main features and benefits of Tern's much loved bikes are still the same. The GSD Gen 2 range is still as compact, robust and shareable between all riders of different heights and sizes, and capable of hauling a lot of cargo consistently throughout the working day, week and year. It's still a bike that fits the modern day family, letting you, your partner and your children go car-free or car-lite. However, there have been several improvements that make this Gen 2 a clear, distinct and far more advanced upgrade.
The key differences is that the highly popular S10 now comes in two specifications, the LR and LX. The LX (the higher specification) has a 500Wh battery as opposed to 400Wh, has a new rear braking light and has a 700 Lumens front light as well as a Cane Creek Thudbuster suspension seat post. The LX comes in beetle blue and the LR comes in tabasco and matt black. The GSD S00 now has a Gates Belt Drive and the GSD R14 model now has 1000Wh of battery power and the Rohloff E-14 hub gear system!
Here's a bit more detail as to why we're excited about the all new G2 range coming out:
The G2 is More Robust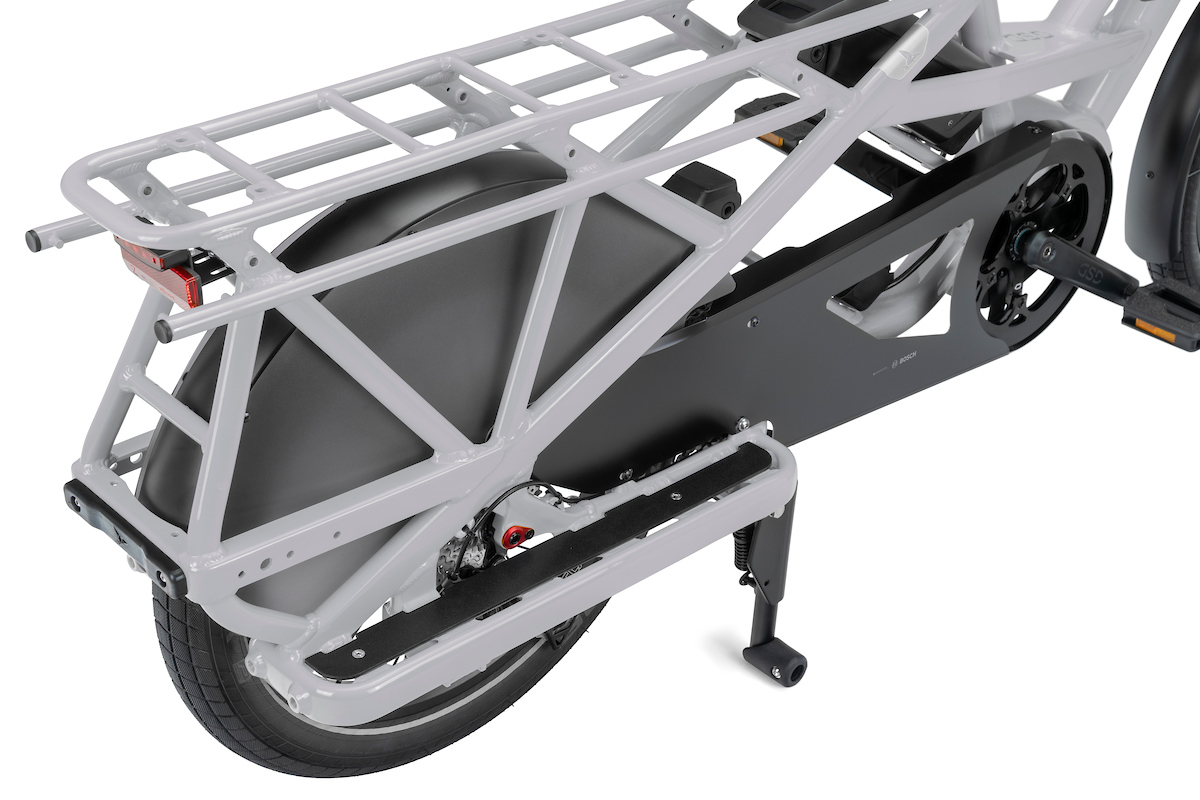 The G2 has a stronger, stiffer frame than its predecessor, resulting in a more stable and more comfortable ride. It has an all new Atlas Lockstand, the best-in-class kickstand available, being incredibly strong and stable and has a patented locking feature for safety. Magura Sport brake pads account for 200% better durability, as do sturdy extruded aluminium mudguards. The dedicated trailer mount is compatible with Weber, Thule, Burley trailers and located on both sides of the bike. Combine that with integrated side decks and you've got a very secure bike.
The G2 has Added Comfort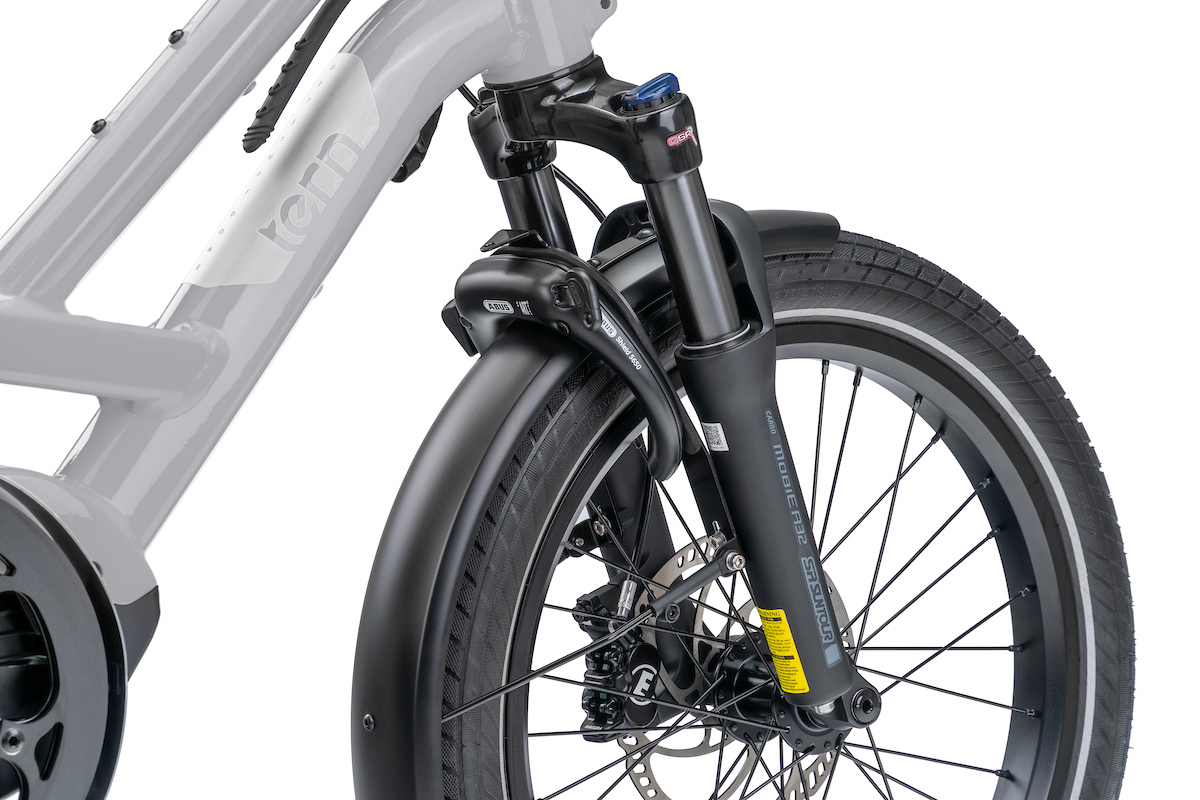 The GSD's new upgrade has a front suspension fork, allowing for you to ride over the city's potholes with ease. It has a more upright riding geometry, giving you a better posture on your bike and allowing you to engage your core. The all new R14 also comes with the Cane Creek Thudbuster suspension seatpost, making sure you absorb all of the bumps that any terrain has to offer.
For all models Tern have changed the seat tube angle. A much slacker seat tube angle, which is higher by 6cm at the front, lets a taller person have a lot more reach and ultimately more comfort whilst still allowing for a smaller person to ride easily as well.
Better to Ride
The bike is even more stable than before, whether that's with load or without. It has a longer wheelbase and has the Bosch Cargo Line Cruise motor, making it more powerful, torquier and quieter than before with up to 400% pedal assistance and 85Nm of torque. An added bonus is that it's now far easier to ride once the motor cuts out at 15.5mph, ensuring a lighter ride if you're wanting to up your speed!
More Premium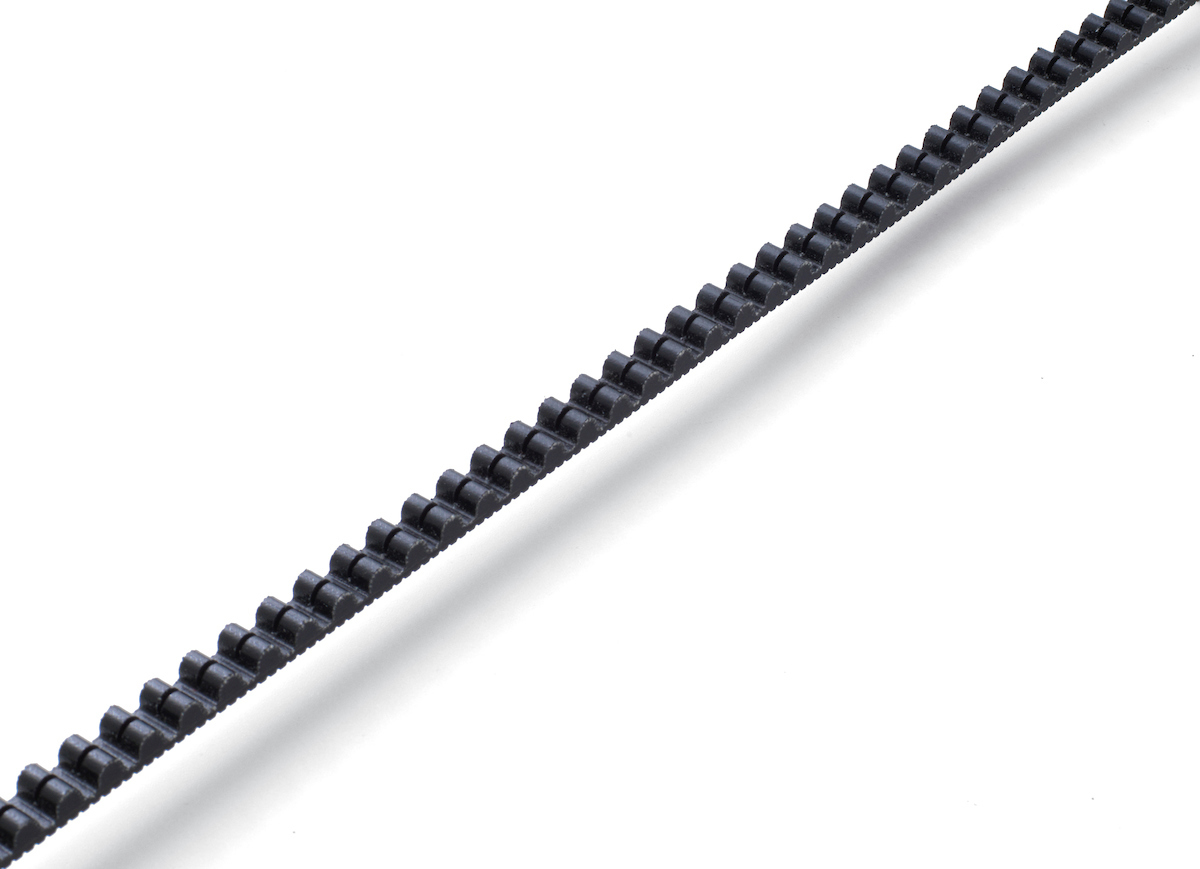 The R14 comes with the Rohloff Integrated Gear Hub (I.G.H), which impresses all with its high level of quality and efficiency.
The Gates Belt Drive, which is present on the new S00 and R14 models requires very little maintenance, offering 3-4x the service life of a chain. The Gates Belt Drive is limited to internally geared hubs, and works perfectly in tandem with the Rohloff.
All upgrades also come with an abus frame lock on the suspension fork and are keyed-alike with batteries.
Bracing the Weather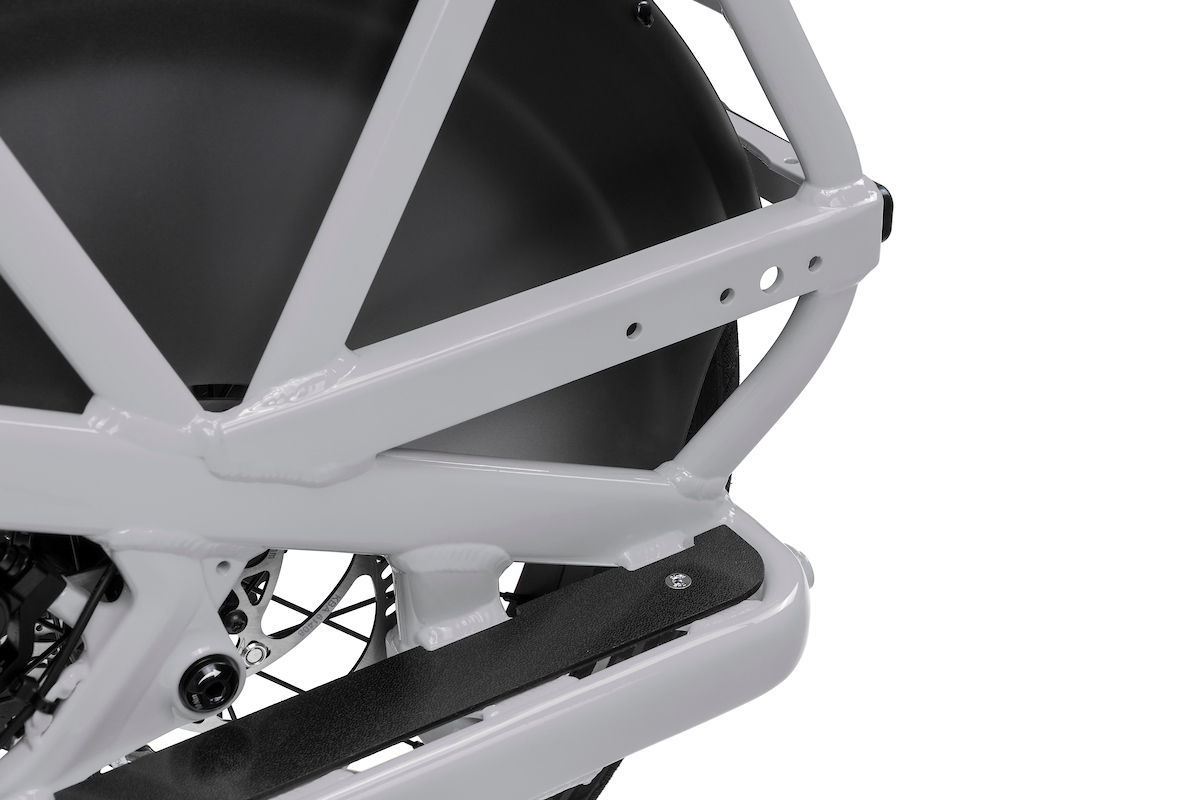 The S00 and R14 also comes with a full chainguard and integrated wheel guards, increasing protection for you and your bike.
What stays the same?
The new G2 versions are still as compact as ever and are just 6cm longer than the Generation 1 model. It has an adjustable cockpit, fitting riders from 150cm - 195cm (4'11" - 6"5) thanks to the Andros Stem and Telescopic Seatpost.
In line with its previous model, the bike is flat folding, with the handlepost dropping to allow for the bike to fit easily into the trunk of a minivan. You can still park the GSD upright and bring it in elevators and small storage spaces.
The GSD continues to fit two child seats, but the new Clubhouse+ allows for two Thule Yepp Maxxi seats to be fitted inside! A dual-battery configuration allows for maximum distance if required and has that quintessential easy-step frame design making sure you can hop on and off your bike with minimal effort.