4 of the Best Folding Electric Bikes for 2019
We review the top folding electric bikes on the market for 2019. Choosing between Brompton Electric, Gocycle, Tern, Jivr, BH eMotion and more - we take a closer look at our top picks.
As the electric bike movement kicks into overdrive in the UK, it's no surprise there are countless brands – established & emerging - that are seriously investing into folding eBike development.
eBikes are opening cycling up to people that haven't necessarily considered riding before, proving to be a practical and healthy alternative for those wanting to ditch their car or avoid public transport. You can forget about arriving at work in a sweaty mess, instead you'll arrive fresh and energized!
You may want added flexibility to store your bike at home or at work, take your bike on a train or put in the back of a taxi… Enter the folding eBike.
At Fully Charged, our technicians have seen and tested all the major folding eBike brands including Gocycle, Tern, Carrera, Raleigh, Brompton Electric, BH eMotion, Jivr, A-Bike and more. We take great pride in which brands we choose to stock, so from super advanced magnesium infused lightweight eBikes, to folding eBikes using the acclaimed Bosch system, here are our top picks:
TERN VEKTRON S10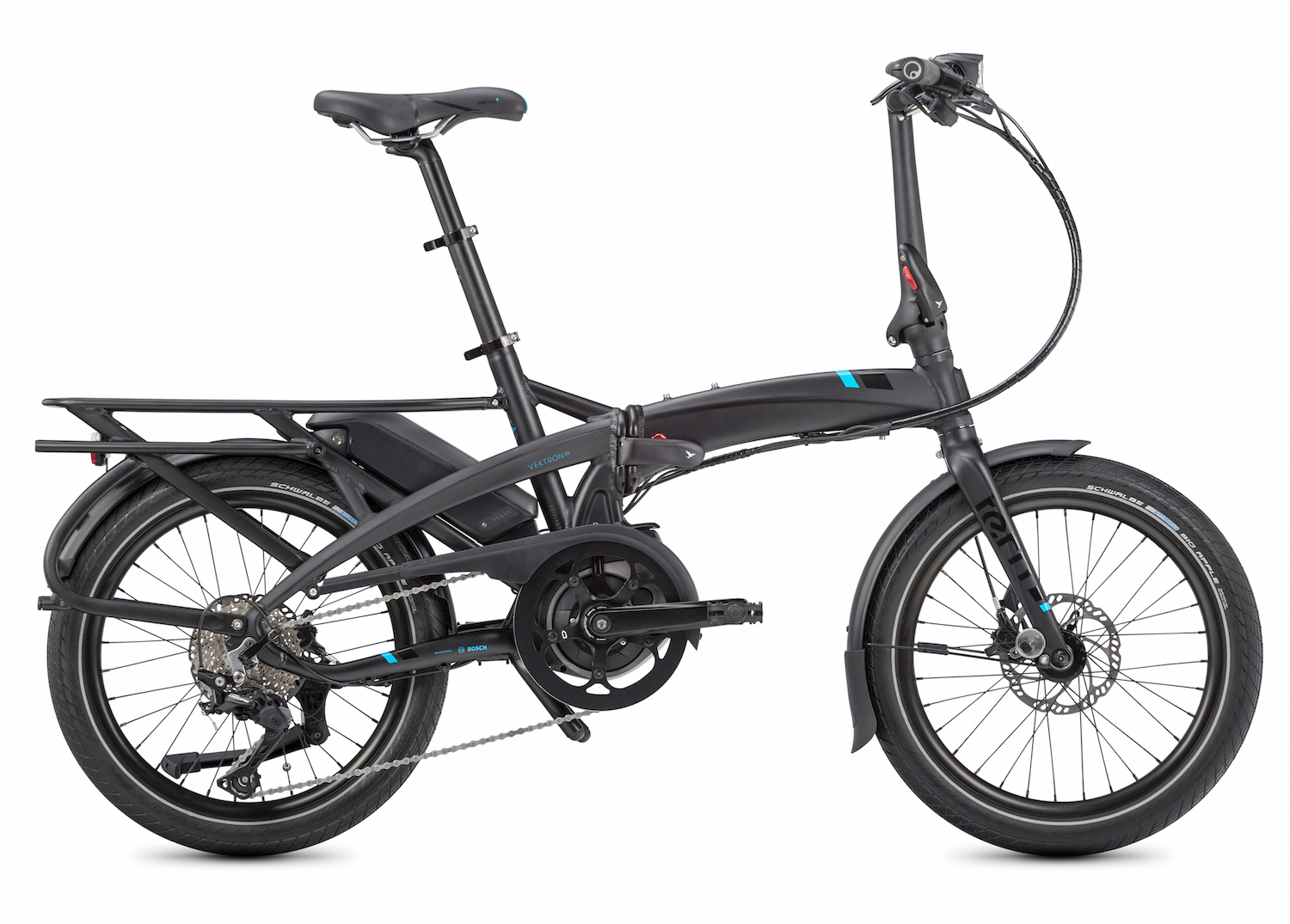 The new Vektron S10 has improved upon the acclaimed original model with more power and a reinforced rack. The beautifully balanced Bosch Active Line Plus motor is lighter, more agile and has less resistance when pushing past 15MPH. The plus accounts for 25% more torque than the standard active line to supply all power you neeThis years model also comes standard with a 400Wh battery, which provides a range of up to 80 miles! Although it will be less if you are riding in Sport and Turbo mode in hilly areas.
Tern's wise component selection consists of the Shimano Deore 10 speed gearing system, Magura MT4 hydraulic disc brakes and beefy Schwalbe Big Apple tyres that soak up the bumps nicely. There's also ergonomic grips, a 150 lumen direct light that runs off the battery to provide an assured and comfortable ride.
The all new reinforced rack has 8 mounting points for carrying kids seats or cargo. The new diagonal battery placement provides a lower centre of gravity.
Tern's OCL+ folding mechanism is back with extra long hinges to minimise flex at the joint for a very stable ride and quick fold.
An Andros adjustable front stem lets you set the handlebars where you want. Which combined with the clever geometry means the Tern Vektron S10 is suitable for anyone between 4ft 10 and 6ft 5!
Price: £3399
Electrical System: Bosch Active Line Plus, 400Wh Bosch PowerPack
Availability: In Stock
TERN VEKTRON D8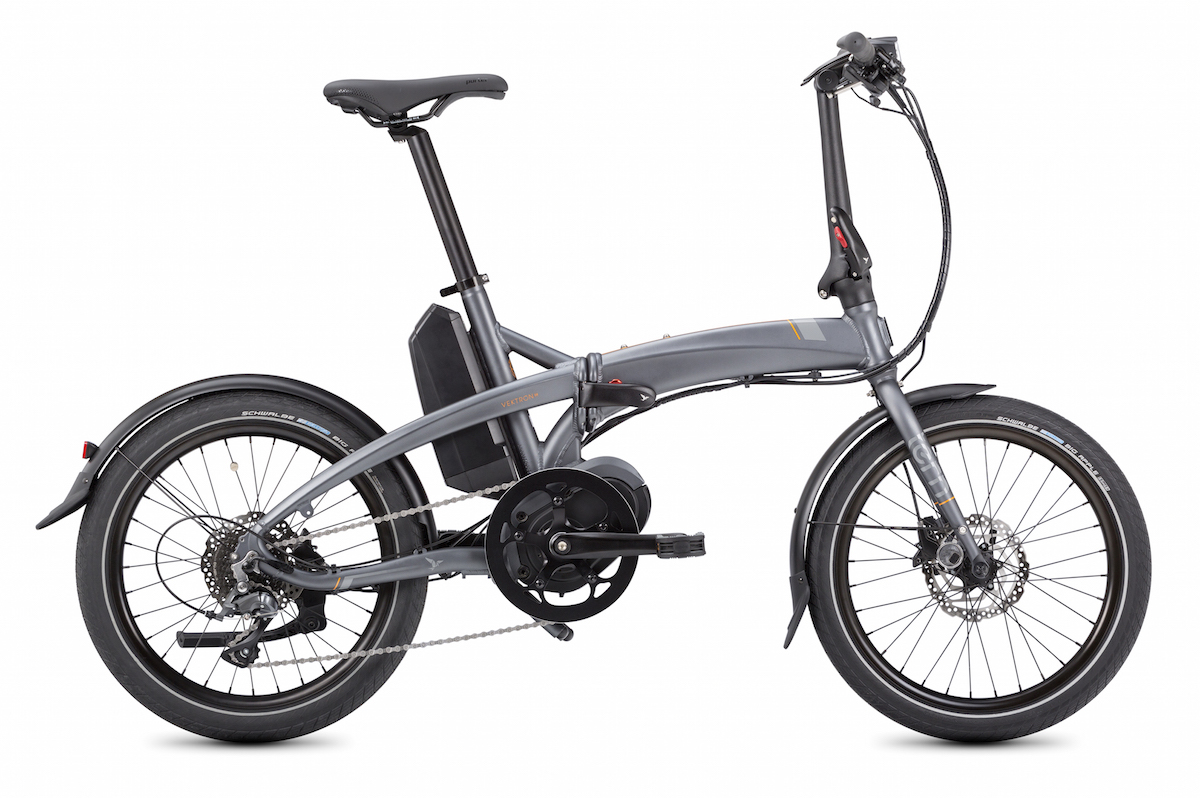 The Tern Vektron D8 delivers the uncompromising performance and versatility of the Vektron, but in a more affordable and convenient package. Debuting the first of its kind, Tern has created a Vektron that is powered by Bafang instead of Bosch.
You still get a quality range of components including Shimano hydraulic disc brakes, 150 lumen integrated front light, Schwalbe Big Apple Tyres and Shimano Claris rear derailleur.
According to Bafang, the M400 motor unit provides up to 80Nm of torque – a massive amount for any motor! Utilising a torque sensor and two speed sensors, the Bafang motor is an efficient and accurate system. Combined with a 400Wh Bafang battery, your predicted range will be between 25 and 60 miles.
Price: £2,300
Electrical System: Bafang M400
Availability: In Stock
Buy the Tern Vektron D8 from Fully Charged
GOCYCLE GX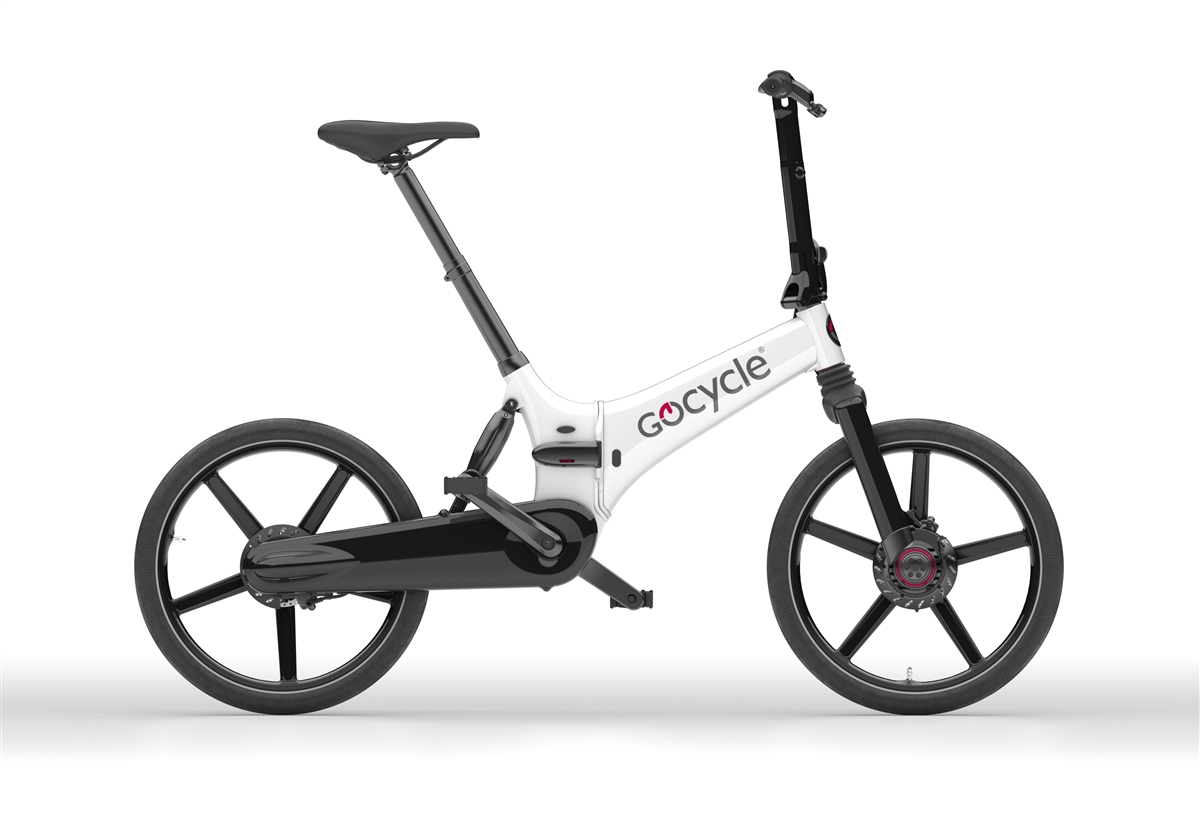 Behold the first truly folding Gocycle.
Gocycle has always been one of our favourites here at Fully Charged, its exceptional cleanliness and lightness in weight makes it a real pleasure to live with and ride, but the assembly and disassembly has always meant that it has never appealed to the folding commuter market.
The folding Gocycle we expect be a game-changer, combining its great looks, clean lines, high performance and lightness in weight into a folding eBike that can be seriously used by commuters forced to use public transport for part of their journeys.
Goodbye ugly, heavy bundle of eBike, dirty chains and poor riding experience. Hello Gocycle Folder!
Price:£2,899
Electrical system: Gocycle proprietary 250W motor, programmable via App / 300Wh Battery
Availabilty: Spring 2019
Buy the Gocycle GX from Fully Charged
Jivr Folding eBike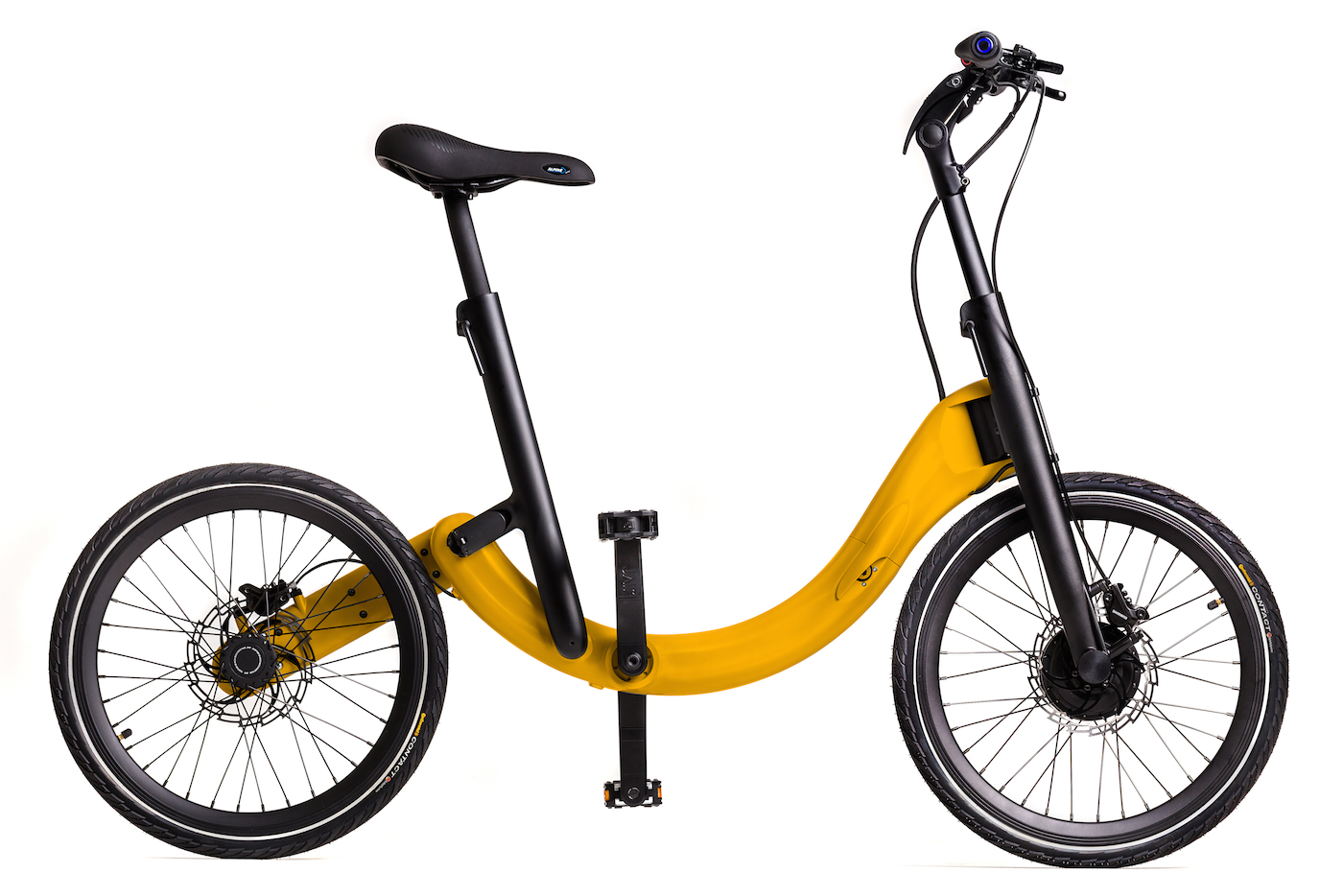 When the team from Jivr brought their folding electric bike to London it's fair to say we were very impressed. It's the 21st century Smart eBike that many have been crying out for.The clever design means the bike folds in 4 simple actions quickly, then it's light and compact enough to transport easily.
The technology is great too. The motor is smooth thanks to it's accurate motion detection, and it outputs around 40Nm of torque. You have the choice of 3 levels of assistance with a maximum speed of 15.5MPH. JIVR features a battery management system that regulates and monitors power usage, giving you a range of 35 miles!
The Jivr is equipped with a Bluetooth app to enhance your experience and and edit power settings - similar to Gocycle.
Price: £2799
Electrical System: 250W Motor / 8.7Ah Battery
Availability: January 2019
Buy the Jivr from Fully Charged
We have a wide range of folding electric bikes to try at our London eBike Centre, so feel free to come down and talk to the Fully Charged Team and try the eBikes!