Introducing the Benno Range at Fully Charged
We have just launched our tenth brand for our curated line up here at Fully Charged... the Benno! Here we talk further about how Benno's RemiDemi and Boost-E are the car-replacements of the modern day.
Your car replacements for modern day life are officially here
Over four years ago Founder of Fully Charged Ben Jaconelli was at the annual Eurobike Show held in Friendrichshafen, Germany. Amidst talking to the leading manufacturers of the eBike movement Ben found himself flabbergasted at a particular sight. Towering above every gazebo, stall and stand across all showrooms was a red helicopter, wrapped in an abstract star-spangled banner, a symbol of the American Dream and emblematic of the freedom of movement.
This was Benno Baenzigers' pitched-spot, a man who came with industry wide acclaim after founding Electra bikes over thirty years ago, and now wanted to take the electric bike industry by storm. His name for his new brand, well... Benno, of course.
The mission statement surrounding Benno bikes is a simple one. Whilst most bicycle companies have yet to truly understand the power of eclectic assist technology to impact our everyday transportation choices, average eBike brands offer very little utility and full-size eCargoes are too big and awkward to ride daily. So, Benno engineered a new category for the two wheeled, pedelec space. One that combines an awesome ride and rugged good looks, but with the capability to carry significant loads. This is where agility meets true utility, and it is what Benno has coined 'Etility'.
The Boost E - A Landrover Defender - but not as you know it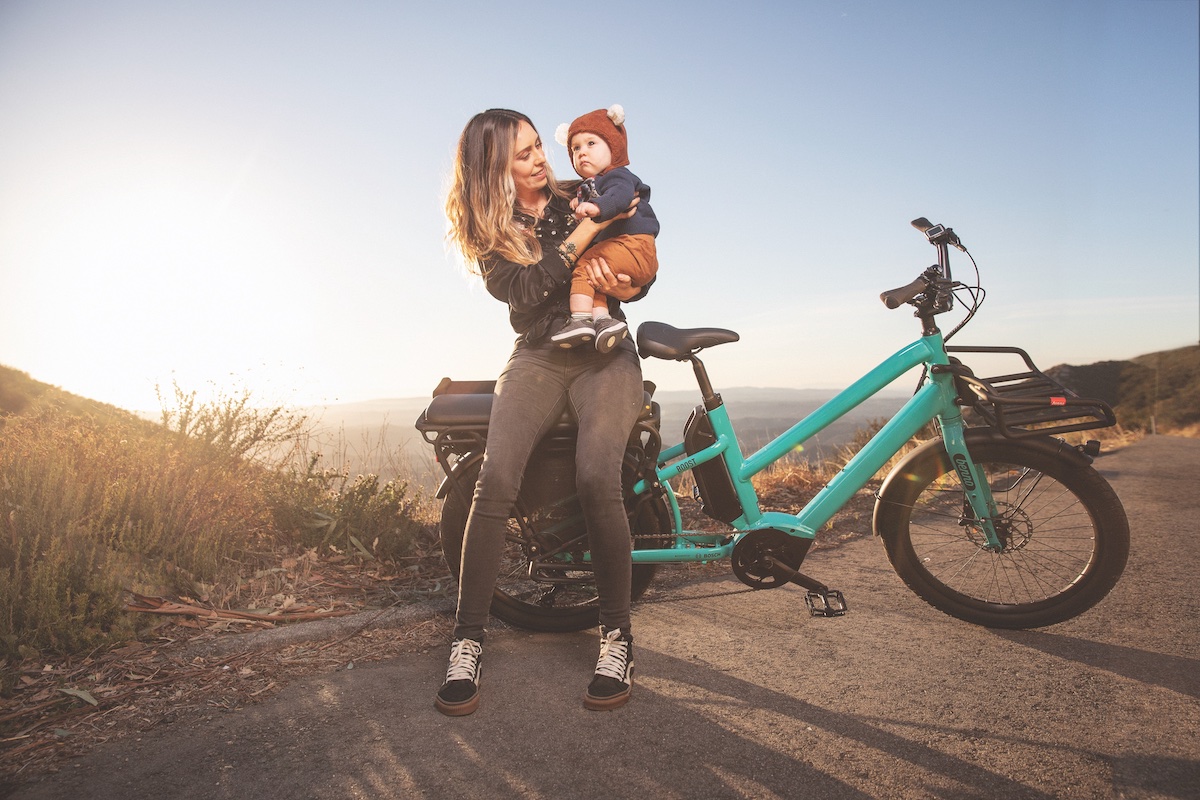 The Landrover Defender is an icon for so many of the British public. Manufactured here in the UK, it is seen by many as the equivalent 'British Dream' to buy a Defender and for it to last for your entire life as a multi-purpose vehicle. And yet, in modern day life, especially if you live in an urban environment, having a car is heavily impractical, be it electric or not. Four wheels are fast becoming the redundant, extinct beasts of a metropolitan past.
What we love here at Fully Charged about the Benno Boost E, and in particular with its versatile, 'Etility' design, is that our network of riders can live out that Land Rover Defender dream, with a one-stop vehicle that can transform your lifestyle in the most inexpensive and efficient way possible. This is a hard-tail product that can grow with you, and can be customised based on your lifestyle and the activities you are looking to overcome with it, with either two Yepp Maxi seats that can be fitted on the rear rack with a high raising bar, or a multitude of different accessories to carry goods for your working or leisurely lifestyle.
With the Bosch Performance Line CX motor and a 500Wh Bosch PowerPack battery, custom 24" wheels and up to 200kg of gross vehicle weight, the Benno Boost E is a hybrid adventure-mobile that we all hope can give Land Rover a run for its money!
The Benno RemiDemi - your new Mini Cooper S awaits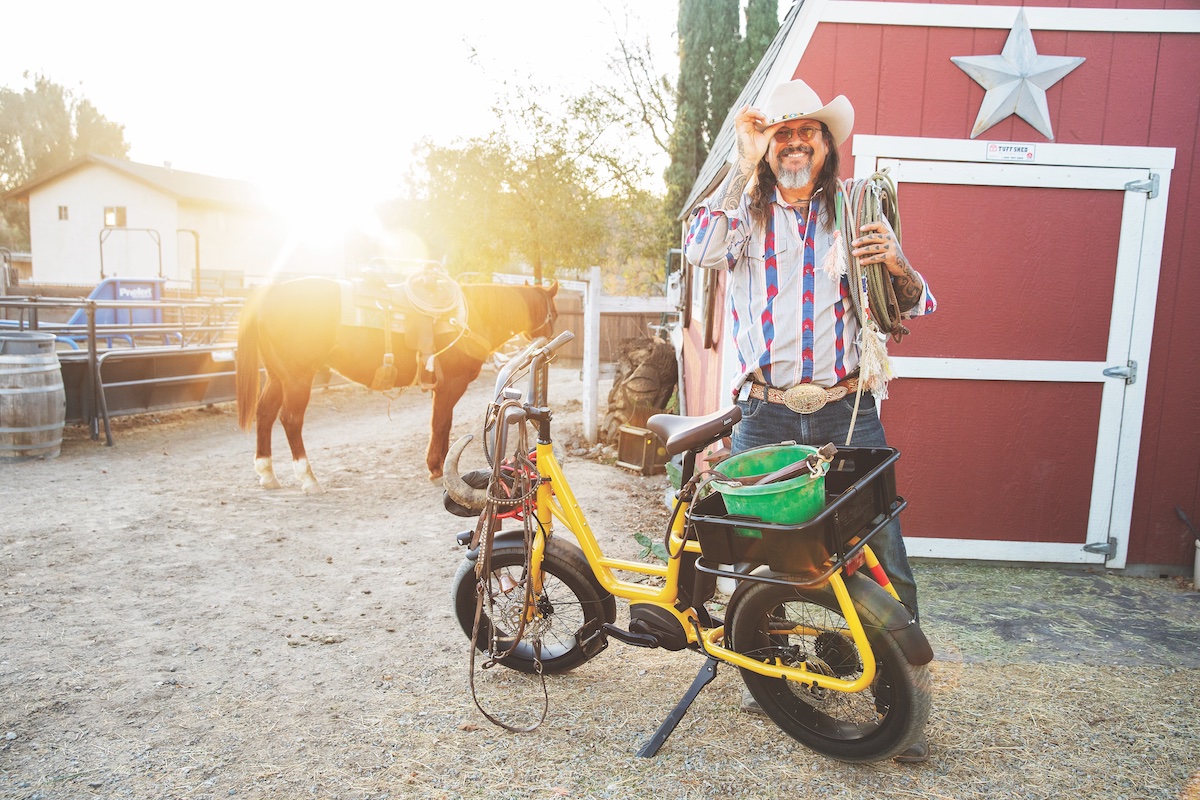 The Benno RemiDemi is a compact eCargo bike that packs a punch. This is no ordinary 20" bike, and is a mid-range commuter that lets you navigate stylishly, serenely and comfortably through the city streets.
The focal point of the RemiDemi is not only its versatile and sturdy step-through design, but the accompaniment of accessories that give you countless clever ways to carry a child, another person or loads of cargo.
Who needs a Mini Cooper in modern day, urban life when you have the RemiDemi? It's fun, it's sporty, it doesn't take itself too seriously, and yet it can continue to outperform itself and impress with its strong and sturdy engineering, and top of the range Bosch Performance technology.
There are some great additions to the Beno RemiDemi, including the premium seat, resilient mudguards, an integrated light system, a rear rack ready for carrying your luggage or other cargo, and is available in a selection of vibrant colours. This is a new masterclass that is set to take the UK urban category by surprise.
Why Go Benno?
The way in which people get around our cities, towns and countryside is changing dramatically. People are starting to realise that electric-assist flattens hills, shortens distances, blunts headwinds, lightens cargo weight, and leaves only the joy of two wheels. And yet regular eBikes offer very little utility and full-size cargo eBikes are too big and awkward to ride daily, forcing riders to choose between fun and practicality. Benno has created a completely new eBike category, one that combines an awesome ride with the capability to carry significant loads, where agility meets true utility. Benno calls it Etility.