We Are Micromobility Retailer Of The Year!
BikeBiz Awards 2022 – Micromobility Retailer of the Year
We couldn't be more fully charged to be this year's Micromobility Retailer of the Year at the BikeBiz Awards and would like to thank YOU, our lovely customers, for your continued support! Going into its fourteenth year the prestigious BikeBiz Awards, in association with ArmaUrto, has served as a key event for the recognition of the very best talent from across the UK and is reflective of all of the brilliant work being done in and around the cycling industry.
Judged by a panel of nine experts from all over the industry, we managed to fend off competition from the runners up: County Cycles, Ride & Glide, Sigma Sports Electric and The Electric Bike Shop.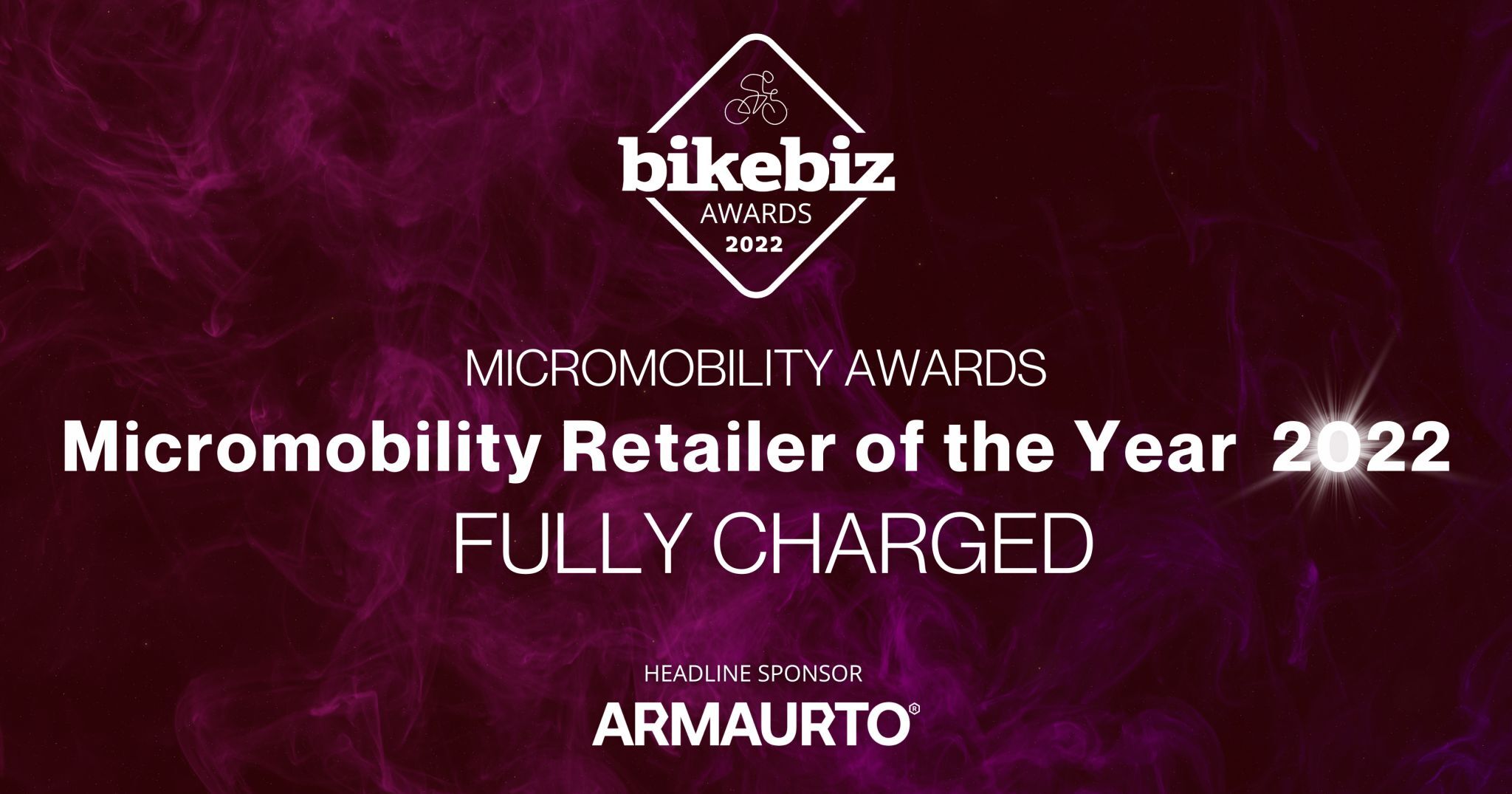 'In what continues to be a challenging year for the cycling industry at large, we are elated for all of the team at Fully Charged, from our partner store directors, to our new faces we've just welcomed into the team, as well as the old furniture that continues to make this place tick.' says Ben Jaconelli, Founder of Fully Charged. 'The team continues to go above and beyond the call in duty in providing an unparalleled experience, and showcasing their expertise to customers, and for that I couldn't be more grateful to all of them'.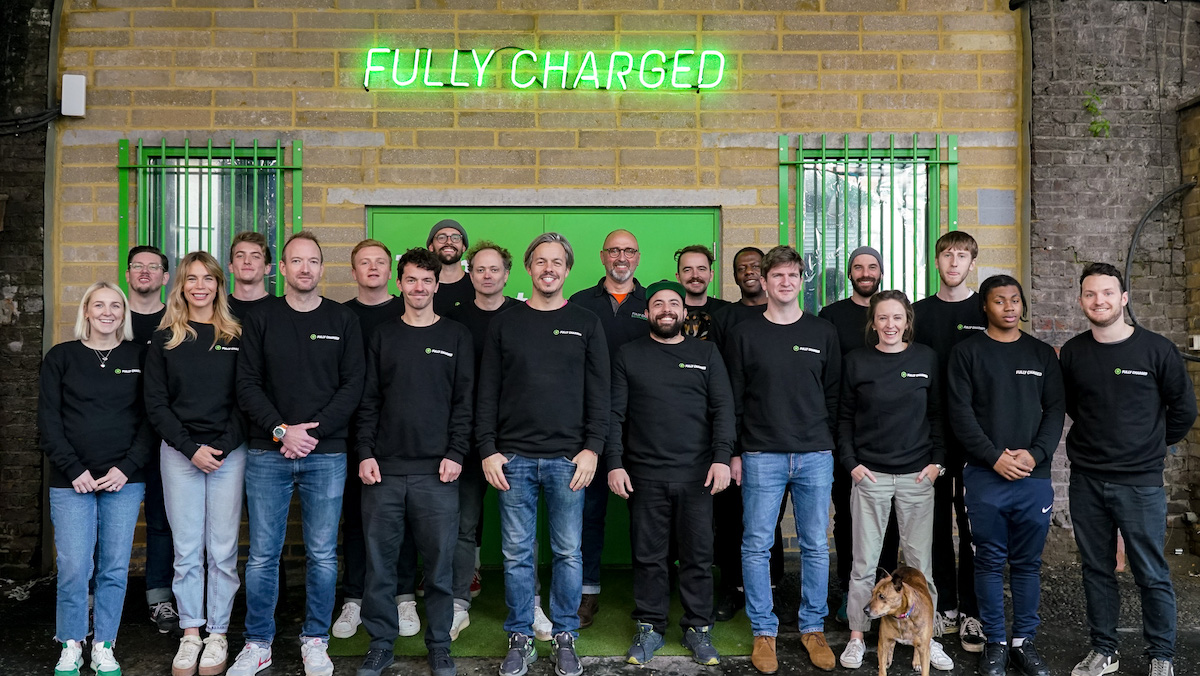 Having led the eBike revolution and with thousands of individuals, families and businesses matched, we hope to think that this award goes some way to showing just how infatuated we are by helping enthusiasts get charged and stay charged with the very best eBikes this world has to offer.
We take enormous pride in our educational content, in store sales process and unrivaled aftercare support, and hope that we continue to curate industry-leading electric bikes and provide the quality service that we have become to be known for to our current and future customers.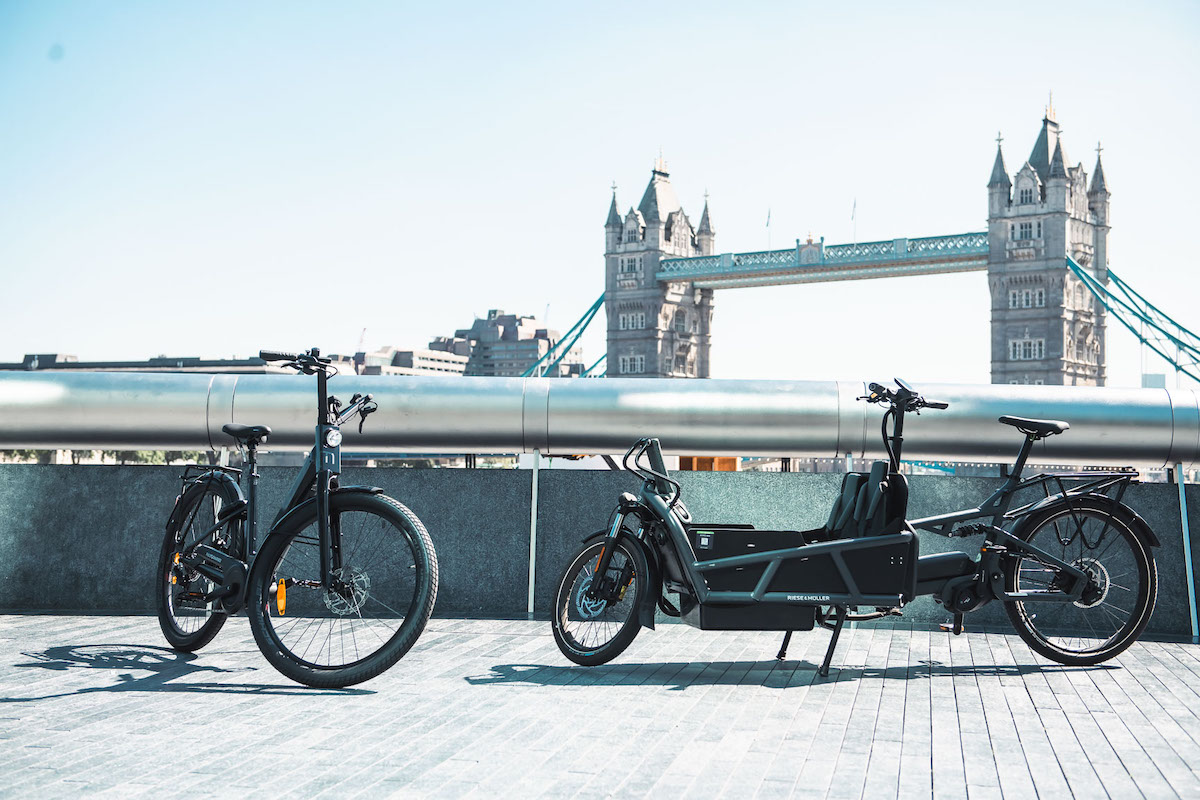 We'd like to thank the judging panel at the BikeBiz Awards for their seal of approval, our partners in keeping us fully stocked, and of course our growing number of customers for whom, let's face it, find this form of transport far more greener, cleaner and fun than all others! Congratulations to all of the other winners including our suppliers at Moore Large, Madison Cycles and Cyclescheme… roll on 2023, we've got some exciting news just around the corner.