A History of Bultaco
Bultaco was originally a Spanish motorcycle manufacturer, founded in 1958 by a man called Francisco Bultó. The company initially produced motorcycles for off-road racing, including motocross, trials and enduro. However in the 1970's Bultaco began to experience financial difficulties and in 1979 the company declared bankruptcy and was liquidated.
However, in 1980 a group of Bultaco employers bought the rights to the Bultaco name and began producing motorcycles under the Bultaco brand again, albeit with some additional updated features and modern technology.
It was in 1980 that Bultaco began to produce electric bikes, marketed firstly under the name Bultaco Albero. The Bultaco Albero was designed as a hybrid electric bike, full-suspension electric mountain bike, and electric dirt bike all morphed into one!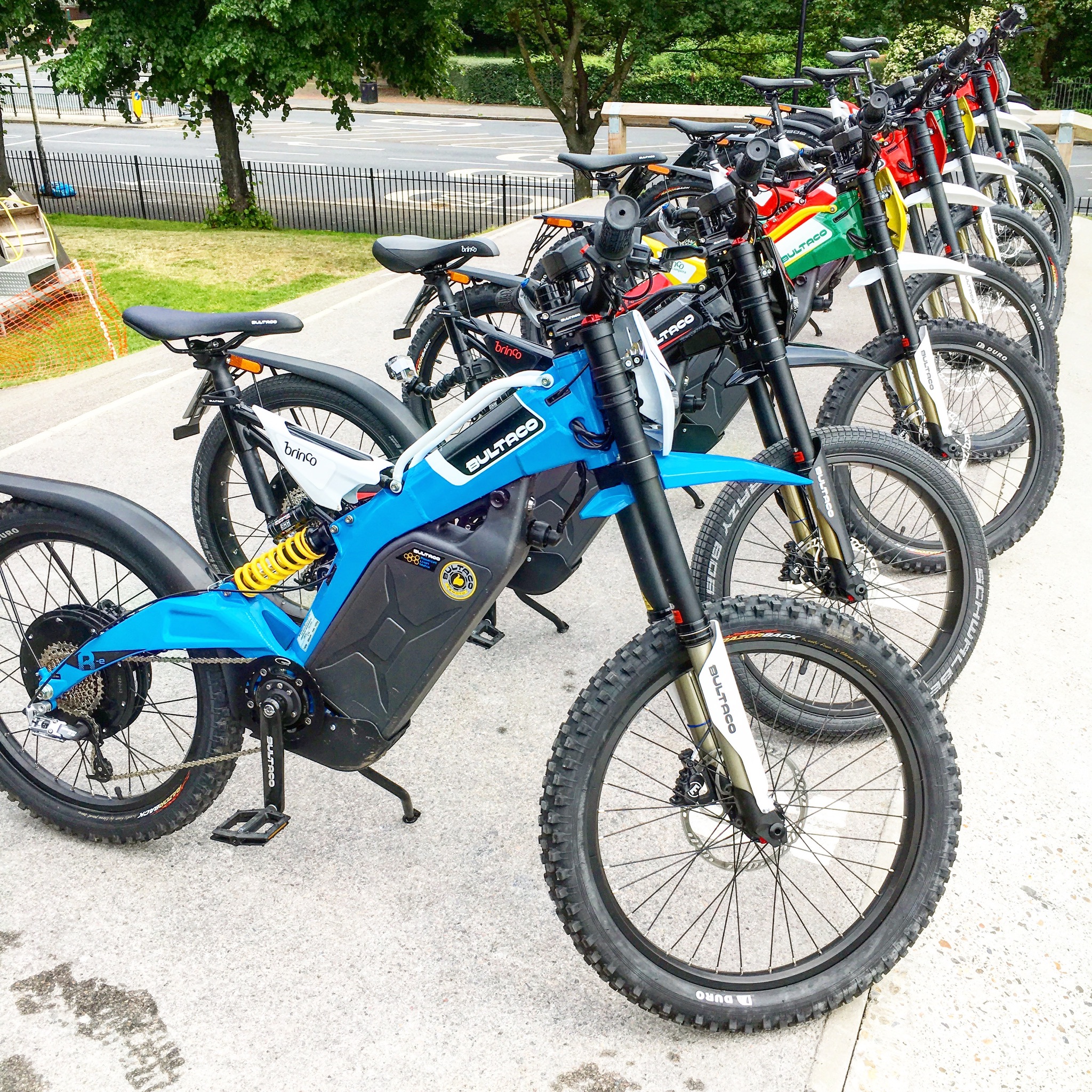 It could be used as an on-road electric bike and off-road electric bike. Its features included a lightweight aluminium frame, a 250-watt motor and a lithium-ion battery that provided a range of up to 40 miles.
In 2015, Bultaco was acquired by a group of investors that planned to relaunch the brand as a manufacturer of high-end electric motorcycles. This was when Fully Charged stepped in and became one of their chief suppliers here in the UK.
The new company was called Bultaco Motors, in which they introduced two new electric motorcycles, the Bultaco Brinco R and the Bultaco Brinco S. These electric motor bikes featured a powerful electric motor, full-suspension and a range of up to 75 miles.
However, Bultaco Motors struggled to gain traction in this highly competitive electric motorcycle market, and couldn't quite distinguish itself enough as an electric bike. In 2018, the company announced that it was suspending operations due to financial difficulties.
As of 2021, it appeared that Bultaco Motors is no longer active and that the future of the brand is uncertain.