A History of Moustache Electric Bikes
Moustache Bikes is a French electric bike company that was founded in 2011 by Emmanual Antonot and Grégory Sand. The company was created with the goal of creating high-quality electric bikes that combine the best of traditional cycling with the latest technology.
Moustache bikes began with a focus on urban electric bikes, with its first inception being the 'traditional-modern' iconic Lundi 26, a step-through city electric bike. However, it has since expanded its product line to include e-mountain bikes, trekking and hybrid electric bikes and even cargo bikes. The company's bikes are known for their distinctive and stylish design, as well as their use of high-quality components and innovative technology.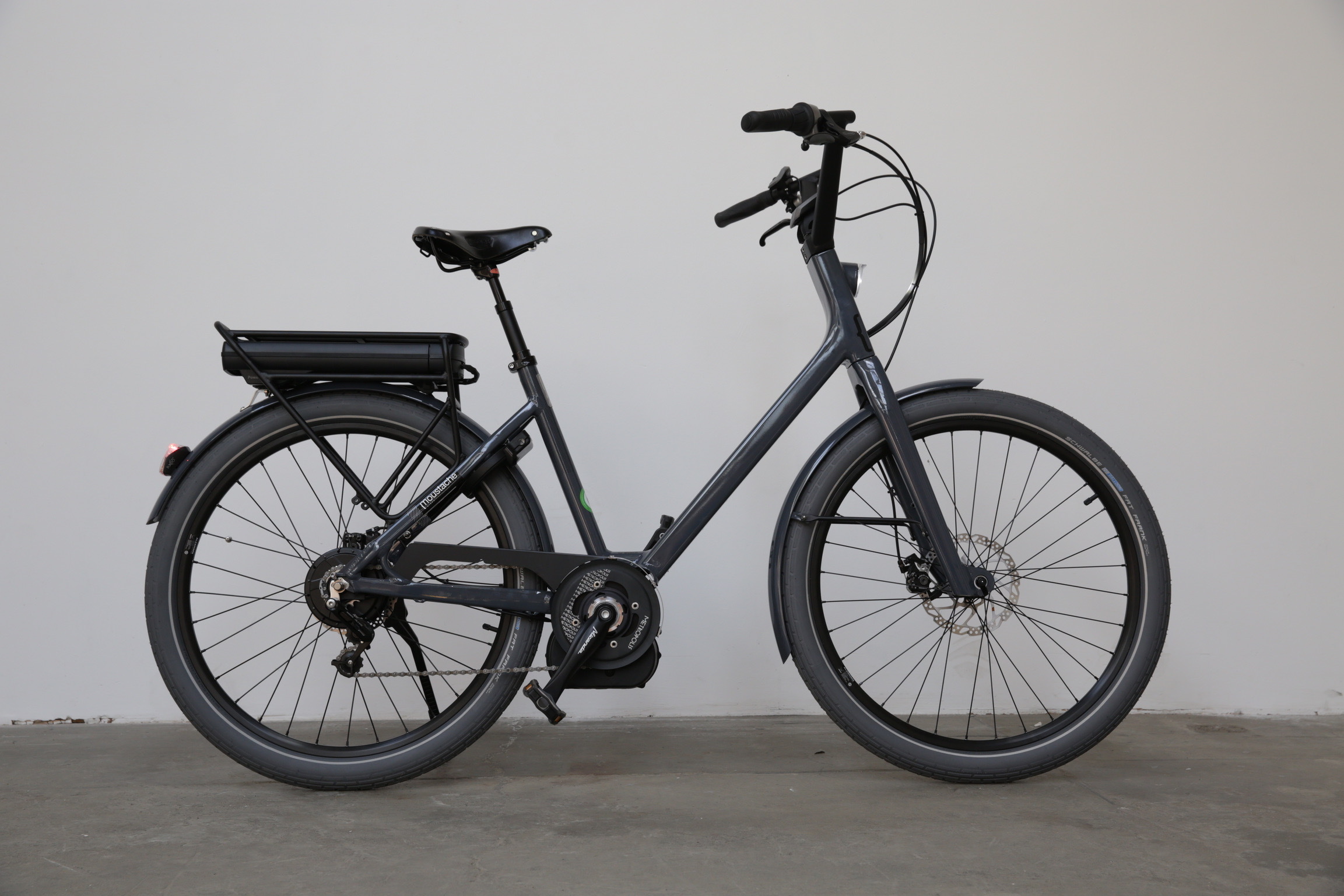 One of Moustache Bikes' core values is sustainability, and the company works hard to ensure that it's products are as eco-friendly as possible. The company uses sustainable materials like bamboo and recycled aluminium in its bike frames, and all of its bikes are designed to be long-lasting and easy to repair.
Another key concept in their 12 years has been their constant desire for innovation. The company is constantly looking for new ways to improve its bikes, and has developed a number of innovative features that set its products apart from the competition. Moustache Bikes was one of the first companies to incorporate Bosch's mid-drive motor into its bikes, and it continues to work closely with Bosch to refine its eBike technology. The company places a strong emphasis on user-friendliness and comfort with the Lundi 20, Lundi 27 and Samedi 28 range incorporating the emblematic Moustache handlebars. Their best-in-class hybrid Samedi 27 Xroad series, alongside the Wide, Weekend, Trail and Game series incorporate their very own Moustache Magic-Grip rear-shock suspension system.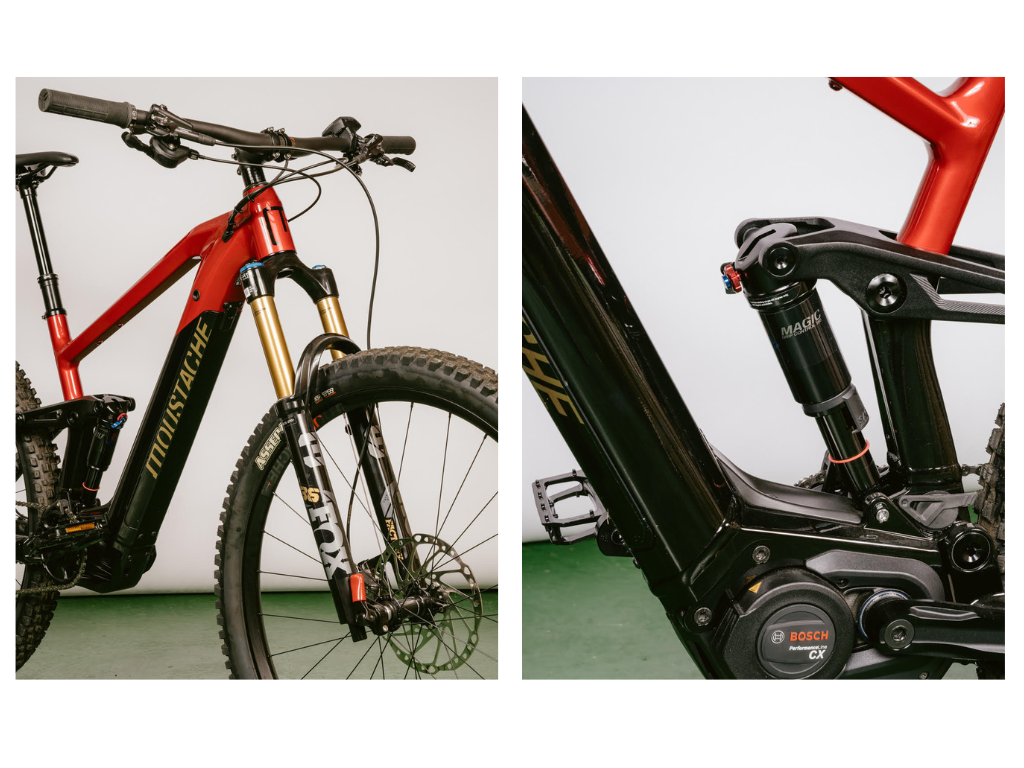 Moustache Bikes is a company that is deeply committed to creating high-quality, sustainable electric bikes that are both stylish and functional. Its values of sustainability, innovation, user-friendliness and comfort are reflected in every aspect of its products, from their design, to their components, to their performance on the road or trail.