Best Electric Bikes of 2016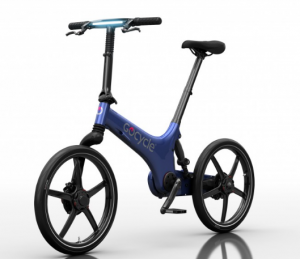 With many of the G2's features being upgraded whilst keeping its identity by staying with the original frame design, this was a long awaited and popular release. Gocycle have created a brand that is being recognised across the globe as a pioneer of the modern ebike and the G3 looks to keep that trend and help continue to push the rest of the ebike market forwards. Upgrades include – 25% increase in battery capacity, grip shift levers replace the buttons for the gears, tubular daytime running light added to the handlebars, stronger components for most folding components, improved folding mechanism and all new docking station for transportation.
2. The Bultaco Brinco £3995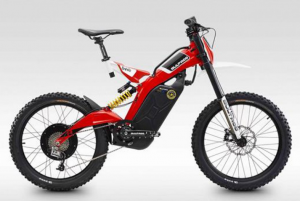 Bultaco is a company that many motorbike enthusiasts will recognise. This year sees them launch their first range of electric bikes and they have been grabbing a lot of attention. There are 3 different bikes in the range, 2 road legal versions and one high speed. The high speed version has a 1000 watt motor and capable of speeds up to 40mph. This motocross style ebike is an exciting bike for the electric mountain/trails bike market.
3. BH Emotion Xenion Volt £2099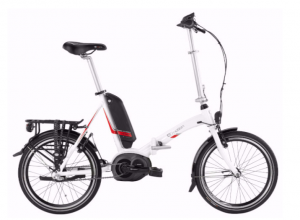 BH have been establishing themselves as one of the leading ebike manufacturers in recent years and 2016 promises to be another exciting year with this bike arriving to London. This is one of the few folding bikes that feature the Bosch performance system of which we all know its merits. That combined with a good folding bike featuring mudguards and a rack is a very exciting prospect.
4. Butchers and Bicycle £4432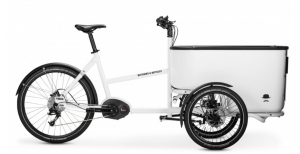 Butchers is the most exciting development for the cargo bicycle market in years. With a new concept of 'tilting' to aid balance and stability this cargo bike looks set to change the face of the cargo bicycle market. Fully Charged will be the first stockists of Butchers in the UK and are excited to have a new Bosch powered ecargo bicycle. Whether you have children or goods to transport, this bike will get you wherever you want to go in style with comfort.
5. Haibike Sduro Full Fatsix £3500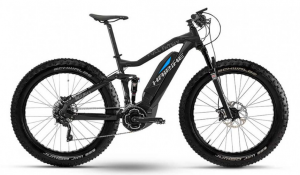 2016 has seen a flood of fat bikes come into the bicycle market, but few are quite like this new Haibike. With Rockshox front and rear suspension, juggernaut tyres and the Yamaha 400wh system this bike will go anywhere but is most at home on snow and sand. The tyres make bicycle handling a breeze and provide ultimate comfort alongside this full suspension bike.