E-bikes: Mainland Europe vs the UK
E-bike sales and popularity are taking off in a big way. Commuters, leisure riders and the environmentally conscious are increasingly seek an alternative to traditional bikes or other means of travel – this growth is particularly prevalent in busy cities due to congestion and time constraints. The EU e-bike market grew by 4% in 2015
E-bike sales and popularity are taking off in a big way.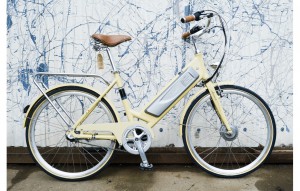 Commuters, leisure riders and the environmentally conscious are increasingly seek an alternative to traditional bikes or other means of travel – this growth is particularly prevalent in busy cities due to congestion and time constraints.
The EU e-bike market grew by 4% in 2015
Germany has shown a +11.5% market growth between 2014/15 and now has a total of 535,000 sales
The Spanish e-bike market has more than doubled their imports from 41,000 to 96,000
Every fifth bike in Switzerland is an e-bike
The Swiss have a total of 250,000 e-bikes on the road at present
UK sales are lower at 30,000
The average UK bike costs £1,200
The UK Government's Cycle to Work scheme has provided 618,000 bikes so far
E-bikes are the fastest selling electric vehicle on the market
These figures show promising trends for the e-bike market and with continued improvements in technology, design, features and accessibility, there is no reason they can't continue to grow considerably more.