FIRST LOOK: Haibike sDuro and xDuro 2017 ebike preview
It is that time of year again when everyone starts looking forward to next year and Haibike are our first ebike manufacturer to exhibit what they have to offer going into the 2016/2017 ebike season. We are in Schweinfurt, Germany the home of Haibike to be shown all the exciting new developments by Europe's leading ebike manufacturer.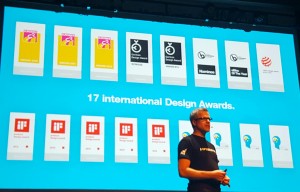 Thanks to some forward thinking by CEO Susanne Puello, Haibike can easily be seen as the biggest European brand of e-bikes, specialising in mountain bikes they have been the key players driving the electric bicycle market forward. That was reflected in the 900 different dealers from all over the globe coming to Germany for this 2017 presentation. Last year this figure of dealers was 600 and previous to that 450.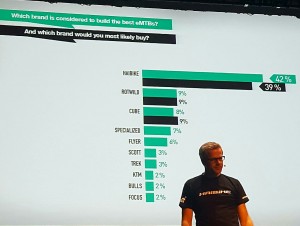 So what can we expect from Haibike for next year. Like everyone in the ebike industry everyday is a learning curve and one big aspect that will change across all their ranges next year is the name differentiations between each bike. Where as in pervious years you could choose between SL, Rc, RX etc… Frankly this got confusing so they have now gone to a 1-10 system. 1 being the entry level option for that range and 10 is top of the pile. This will not only help dealers but more to the point it is much clearer for the customer.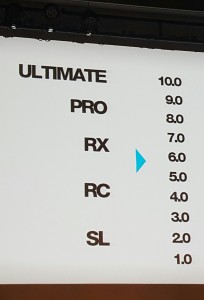 Along with the names, the Geometry and styling has been significantly improved with better riding positions and more appealing colour schemes much improving the bikes look and overall feel.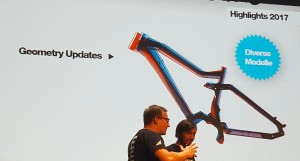 In 2017 we will see the first Bosch Purion screen which is much more compact than the intuvia to reduce the ebike look. This new screen is designed to sit closer to the handlebar grips and simplify the riding experience.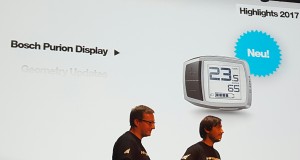 Thanks to Haibike and Raleigh UK for inviting us on this trip. It is a very informative sharing experiences with our compatriots from different corners of the world all with the same drive for the new generation of two wheel technology. We have learnt a great deal and look forward to these bikes coming in as soon as late 2016.