In Need of Some Dutch Courage? Introducing the Gazelle Electric Bike range at Fully Charged
Adding the Gazelle Paris, Grenoble, and Ultimate models to the Fully Charged family.
With over 130 years of manufacturing experience, Gazelle is the oldest premier bike brand in the #1 cycling Mecca, The Netherlands. After test-riding their products for several years, we thought it would only be right to introduce their supremely comfortable, practical and low maintenance offering alongside our selection of eBikes. With only one other Dutch brand in our curation, and being that the Dutch are the most famous cycling nation in the world, it would only be fitting for us to take on the country's best selling consumer brand into our line up.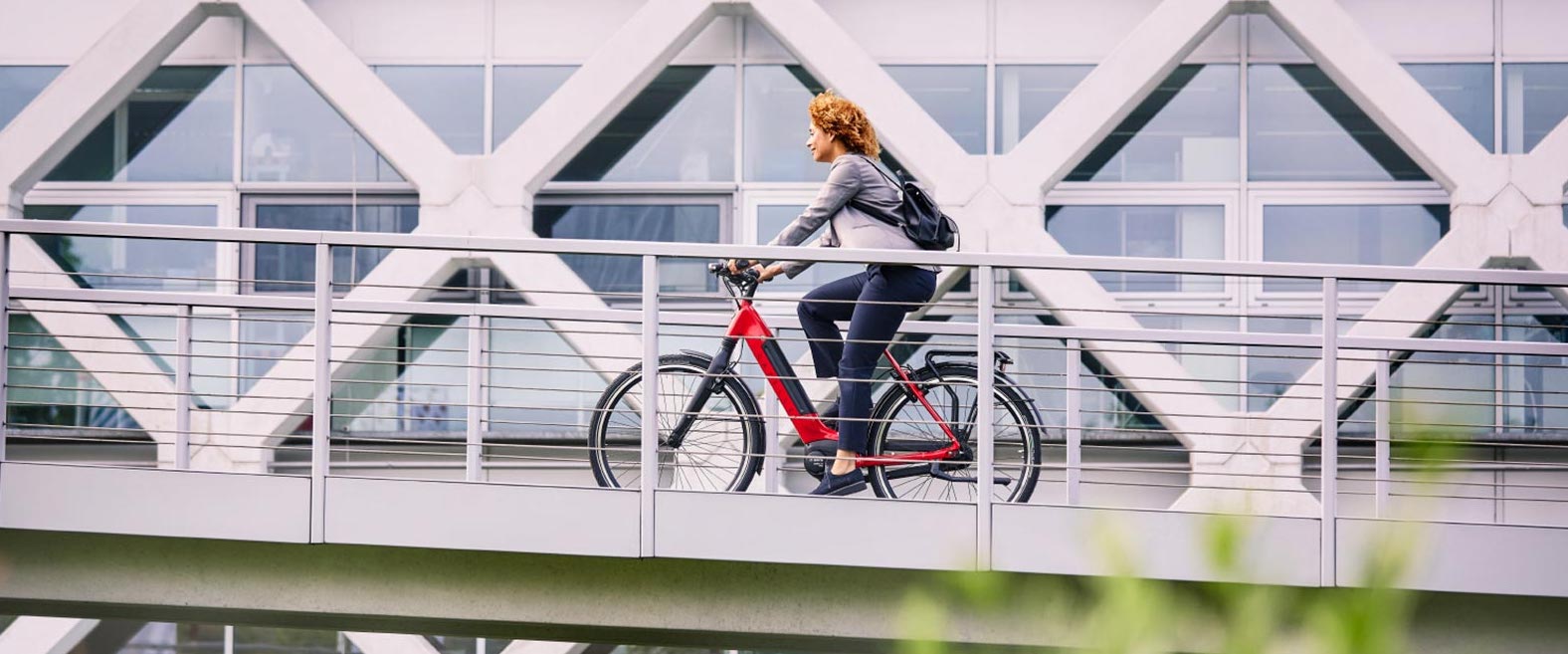 Gazelle has recognised, as much as other brands, that the eBike offers a solution for various societal challenges. It's due to their brand, their continued engineering triumphs, and their involvement at the epicenter of fully-fledged transport solutions for centuries, that we've acknowledged their importance here at Fully Charged. Here we have a look at the four bikes we've chosen to be a part of our line up.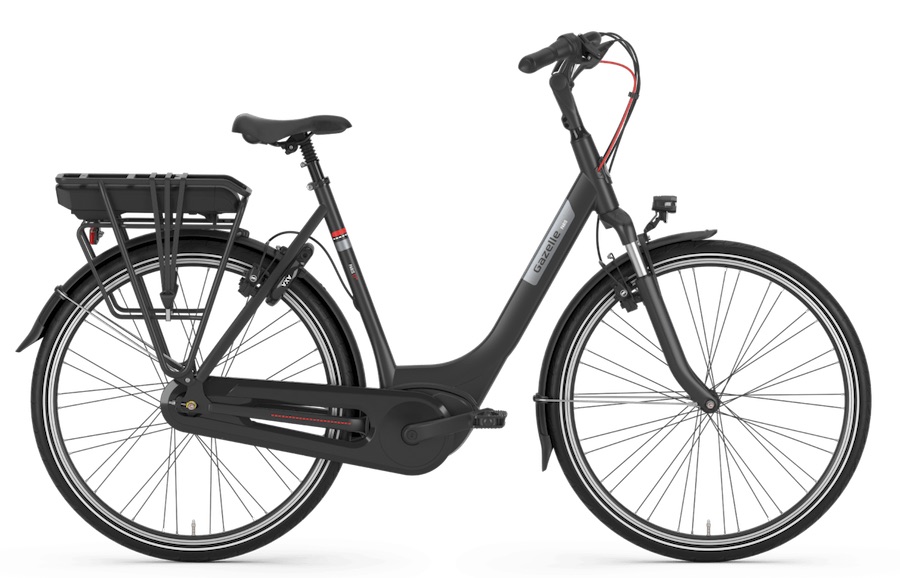 As the name would suggest, Gazelle have brought a much needed simplicity and romanticism to their entry-level product, the Paris C7+. The Paris is an extremely comfortable, 'sit-up and beg' step-through option, with its rigid frame and smooth running Active Line Plus Bosch motor being its most notable features, outside of its attractive price point at £1899.00. On this bike you will find everything you need for an enjoyable and relaxing ride in and around your chosen town or city, made helpful with a 400Wh external Bosch battery fitted on the rear rack.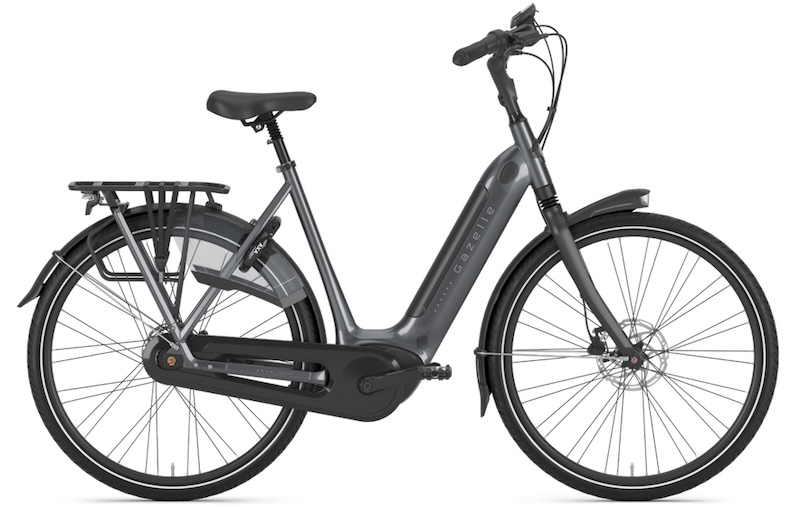 Comfort and design are the key factors when looking at the Gazelle Grenoble C8. A beautiful coordination of a gel saddle, leather grips and wide tyres combine with its emblematic step-through and up-right riding position, making it ideal for day-to-day trips as well as long distance rides. With the Active Line Plus motor from Bosch, and a 400Wh PowerTube battery fitted into the downtube, the Grenoble C8 is a smooth, consistent ride that is capable for flat and undulating terrain. The bike is valued at £2699.00 and comes paired with an 8-speed internal Nexus gearing system.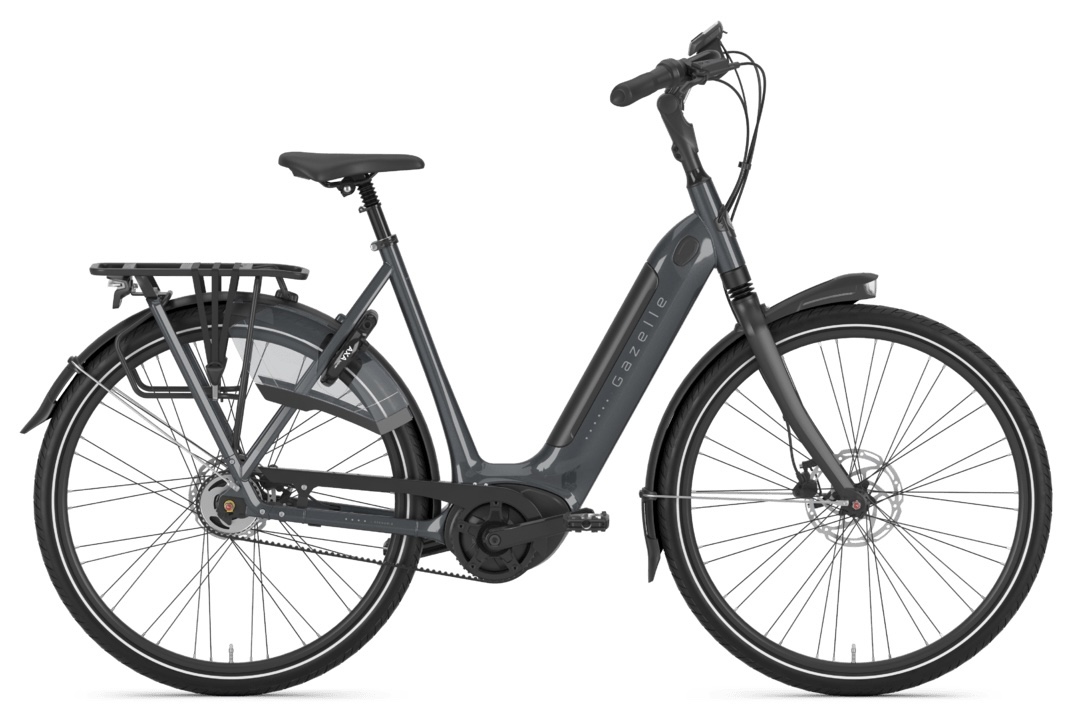 A sporty upgrade to the ultimate comfort provided by the Grenoble C8, is the Grenoble C5. Its wide step-through and low maintenance Gates Carbon Belt Drive, combined with an internal Nexus 5-speed gearing system, makes this a comparatively accessible and stress-free alternative to the C8. If that isn't enough, a Bosch Performance Line motor and option of a 400Wh or 500Wh PowerTube battery gives you more power and assistance, should you wish to go touring or trekking. Valued at £2999.00 or £3169.00 depending on your battery configuration, this offers good value for money considering the eBike System integrated from Bosch.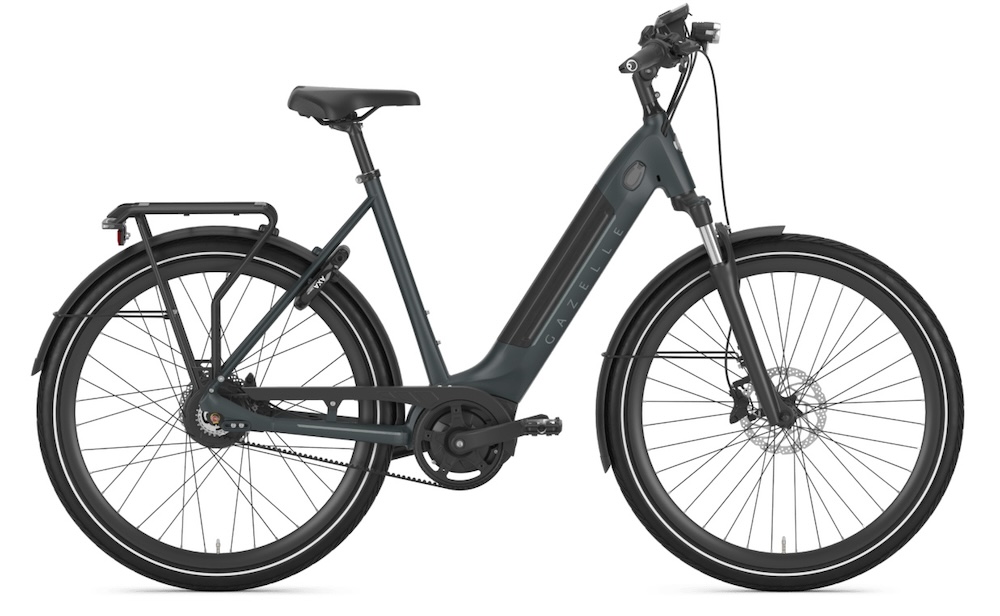 With the Ultimate C380 HMB, Gazelle has combined a sporty urban option with the comfort of a trekking bike. In line with its trademark step-through and adjustable handlebar stem, the C380 has an internal Enviolo gear hub, adding the ease of stepless shifting to make your ride as friction-free as possible. A Performance Line motor and 500Wh internal PowerTube, integrated into the downtube, gives this bike a low centre of gravity, whilst still having considerable power thanks to 300% pedal assistance and 65Nm of torque. As Gazelle have said, courtesy of those core components, the Ultimate c380 HMB raises cycling comfort to an 'unprecedented high level.' The Ultimate c380 is priced at £2699.00.
We've got the good old fashioned Dutch courage in our veins, and cannot wait to have them at Fully Charged.