Our Summer Sale and Heartfelt Discount Message
Get unprecedented discounts on brand new, nearly-new, pre-loved and 2022 electric bike models for this Summer only

Since 2014, Fully Charged has been offering a very different electric bike purchasing experience. Focusing on premium electric bikes, we've invested heavily to ensure that our team can offer unrivaled educational content, sales advice and industry-leading service and support by trained e-specific mechanics.
After having ridden a boom on the back of the pandemic, over the last six months the UK cycling industry has faced a perfect storm and is at its lowest point in 20 years on the back of macro-economic issues, rising costs of borrowing, poor weather and over-supply of product, resulting in slower than expected sales and mass-discounting.

Here we go into more detail about our summer sale, our explanation behind our 'nearly new' and 'preloved' discounted electric bikes, as well as some simply astounding deals on brand new 2023 models! We also share our heart-felt message to our customers as to the reasons why we've been forced to briefly change tack.

You can view our summer sale here.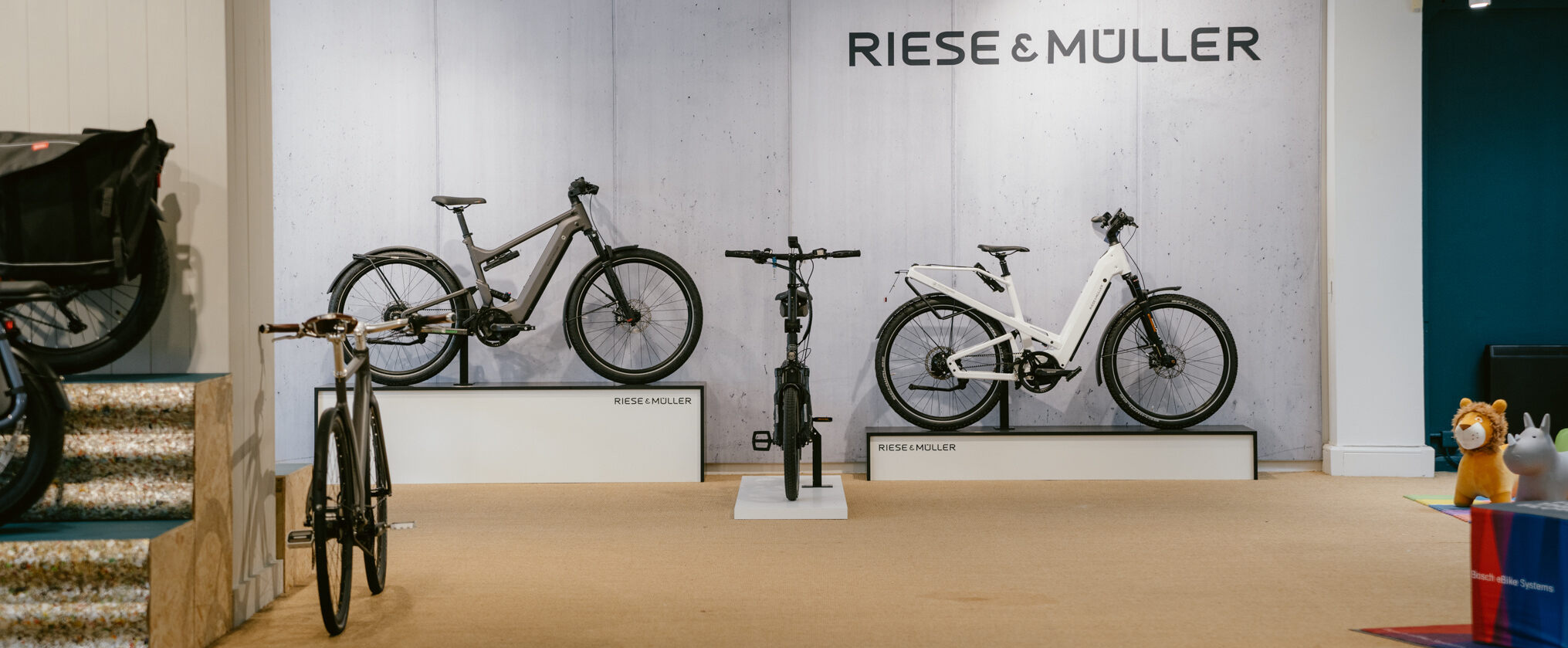 Summer Sale
We are discounting some notable brand new 2023 models, a large selection of 2022 stock, as well as nearly new and preloved electric bikes from the world's leading brands, notably Moustache Bikes, Riese & Müller, Desiknio, Super73 and more. Each bike has been priced individually and their discounts applied based on condition, mileage and warranty offering.
Nearly New Electric Bikes
Our electric bikes that qualify as nearly new have been built for display, used as a demo in one of our stores or may be a canceled order that is still, in fact, in its box! In each of our product pages for our nearly new electric bikes, you'll find the mileage, condition and the warranty offering.
Nearly-New electric bikes can be bought via interest-bearing finance, all Cycle-to-Work Schemes and are VAT-qualifying if buying through a VAT-registered business.

You can view our summer sale here.
Preloved Electric Bikes
Preloved electric bikes include part-exchanged eBikes, ex-staff electric bikes and more. In every case, we know the exact history of the eBike and in every case a full service has been completed prior to making it available.
Preloved bikes can be bought via interest-bearing finance. There is also the possibility to buy via the Green Commute Initiative Cycle-to-Work scheme.
By opting for a pre-owned electric bike, you actively contribute to the promotion of a circular economy, where resources are utilised and valued for longer. Each purchase of a second-hand electric bike extends its lifespan, reducing waste and the need for new manufacturing, while still enjoying the benefits of eco-friendly transportation.

Our electric bike sale aims to be a stepping stone for first-time owners, offering an accessible entry into eco-friendly commuting. It also provides a chance to experience renowned, high-quality brands that may have previously been considered unaffordable, making luxury and quality more attainable.

You can view our summer sale here.
But why discount now? Our Heartfelt Message
Despite the challenges faced in the aftermath of Covid-19, we have remained resilient. While the industry experienced overstocking issues and a squeeze on consumer spending, we have adapted and overcome. We understand the current economic climate and the competition's price reductions. However, we take pride in our loyal fanbase and our unwavering commitment to providing an exceptional customer experience that sets us apart.
As a proud retailer, we have spent nigh-on a decade leading the UK electric bike retail market on service, and standing side-by-side with our manufacturers in renouncing competitors that discount. But why is that? Why stand so firm?
The answer is simple and twofold. First, we love our brands. We have spent years scouring the planet, test-visiting factories, and sampling prototypes to find bikes that make the cut, only stocking the makes and models we know are the best. It's a very selective process, that we believe (and hope!) that people have come to trust us for.
Secondly, we'd like to think we give expert advice on finding the right bike for your needs, as well as the aftercare you deserve and should expect when parting with your hard-earned cash. Now more than ever. We acknowledge these bikes are investments, and so we invest considerably in our specialist team to ensure you ultimately have the best experience possible throughout your bike's lifetime journey.
While we understand that reducing prices may impact our margins temporarily, we firmly believe that this decision will not compromise our brand's integrity or its commitment to budget-conscious purchasing. Our aim is to maintain our strong positioning in the market.
We are confident that this approach will resolve the quandary of restoring regular prices when the economy recovers, ensuring our long-term presence to support our valued customers, as we look forward to serving you for many years to come.