Super73's Latest Electric Bikes for 2024
In the ever-evolving world of electric bikes, Super73 continues to be a trailblazing force, capturing the attention of riders not just in the USA, but globally, with their innovative designs and cutting-edge technology. This time, they've outdone themselves yet again with the release of their newest models, the Super73 R Brooklyn and Adventure Series. In this review, we'll dive into the features and capabilities of these exciting additions to the Super73 family, while also exploring other popular electric bike models, including the Super73 ZX, RX, S2, and ZG.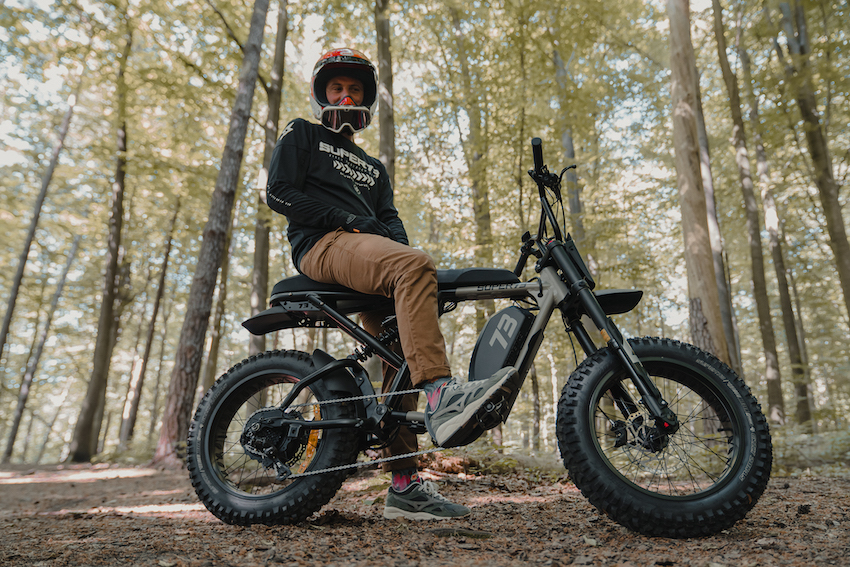 Super73 R Brooklyn: The Urban Dynamo
The Super73 R Brooklyn, a standout in the Super73 lineup, is designed to be the ultimate urban companion, perfect for commuters and city riders that strictly want to drive first class. The R Brooklyn is equipped with a powerful electric motor that delivers a thrilling riding experience, making your daily commute an adventure. As one of the best electric bikes for city dwellers thanks to its road-performance tyres, the Super73 R Brooklyn combines style with substance, ensuring you arrive at your destination in a quick and comfortable fashion. You can find out more about the Super73 R Brooklyn HERE.

Super73 Adventure Series (R, S and ZX): Where Exploration Meets Innovation
For those who crave off-road adventures, the Super73 Adventure Series, available in both R and S models, offers the best of both worlds. These hybrid electric bikes are built to conquer all terrains, from dusty trails to rocky paths. The R Adventure Series features full suspension, and provides a smooth and comfortable ride, even on the most challenging terrain.
The Adventure Series boasts robust construction, featuring a durable frame and top-tier suspension components. The dual-sport tyres are designed to tackle both on-road and off-road challenges, giving riders the freedom to explore diverse landscapes without limitations.

The battery on all Adventure Series is placed lower down on the frame to offer a lower centre of gravity and more balanced ride characteristics.

As one of the best electric bikes for off-road excursions, the Adventure Series eBikes offer unmatched versatility and performance.The S Adventure Series is the perfect hybrid performer, and can take on trails and tracks, without the necessity of full suspension. The Z Adventure Series can almost be seen as the S Adventure Series' little brother, a more compact option that can still be used off-road, albeit not quite with the same features that the other two have.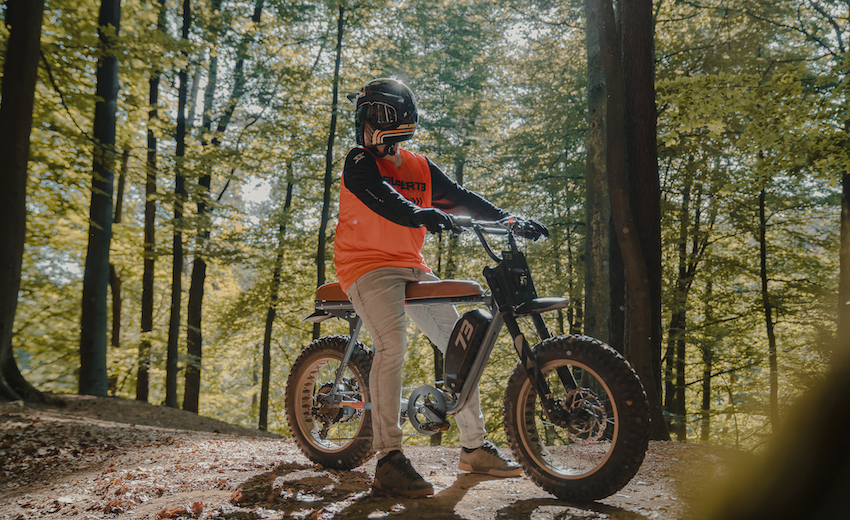 Exploring the Super73 Range: ZX, RX, S2, and ZG
Beyond the R Brooklyn and Adventure Series, Super73 offers a wide range of electric bikes to suit different riding preferences and needs. The Super73 ZX, RX, S2, and ZG models cater to various niches within the electric bike community.
Super73 RX: These models are built for adventure seekers who crave the thrill of the ride. With powerful motors and long-range capabilities, they are perfect for exploring new horizons. The Super73 RX, in particular, has gained popularity as a top-tier electric road bike with exceptional performance.
Super73 S2 and ZX: Designed for riders looking for versatility and comfort, the Super73 S2 and ZX offer a blend of style and functionality. These electric cruiser bikes are ideal for leisurely rides and daily commutes, providing a smooth and comfortable experience.
Super73: Leading the Electric Bike Revolution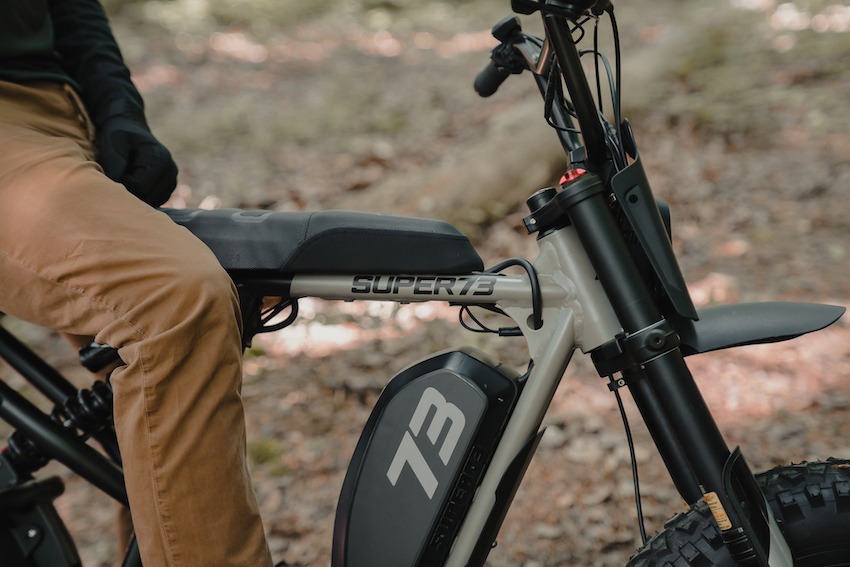 Super73's commitment to innovation and excellence has made them a leader in the electric bike industry. With a range of models to choose from, including electric dirt bikes, kids' electric bikes, men's electric bikes, and electric trials bikes, there's a Super73 for every rider. Their cutting-edge technology, long-range capabilities, and sleek designs make them a top choice for electric bike enthusiasts worldwide.
In conclusion, Super73 continues to redefine the electric bike industry with their latest offerings. Whether you're a city dweller looking for a sleek urban ride, an adventurer seeking off-road thrills, or a leisurely cruiser, Super73 has an electric bike tailored to your needs. Explore the Super73 range, and embark on electrifying journeys with the best in the business!