The Moustache J: Ultimate Comfort & Practicality in an eBike!
It's hard to not to look past the Moustache J as the most technologically advanced electric bike the French manufacturer has ever produced.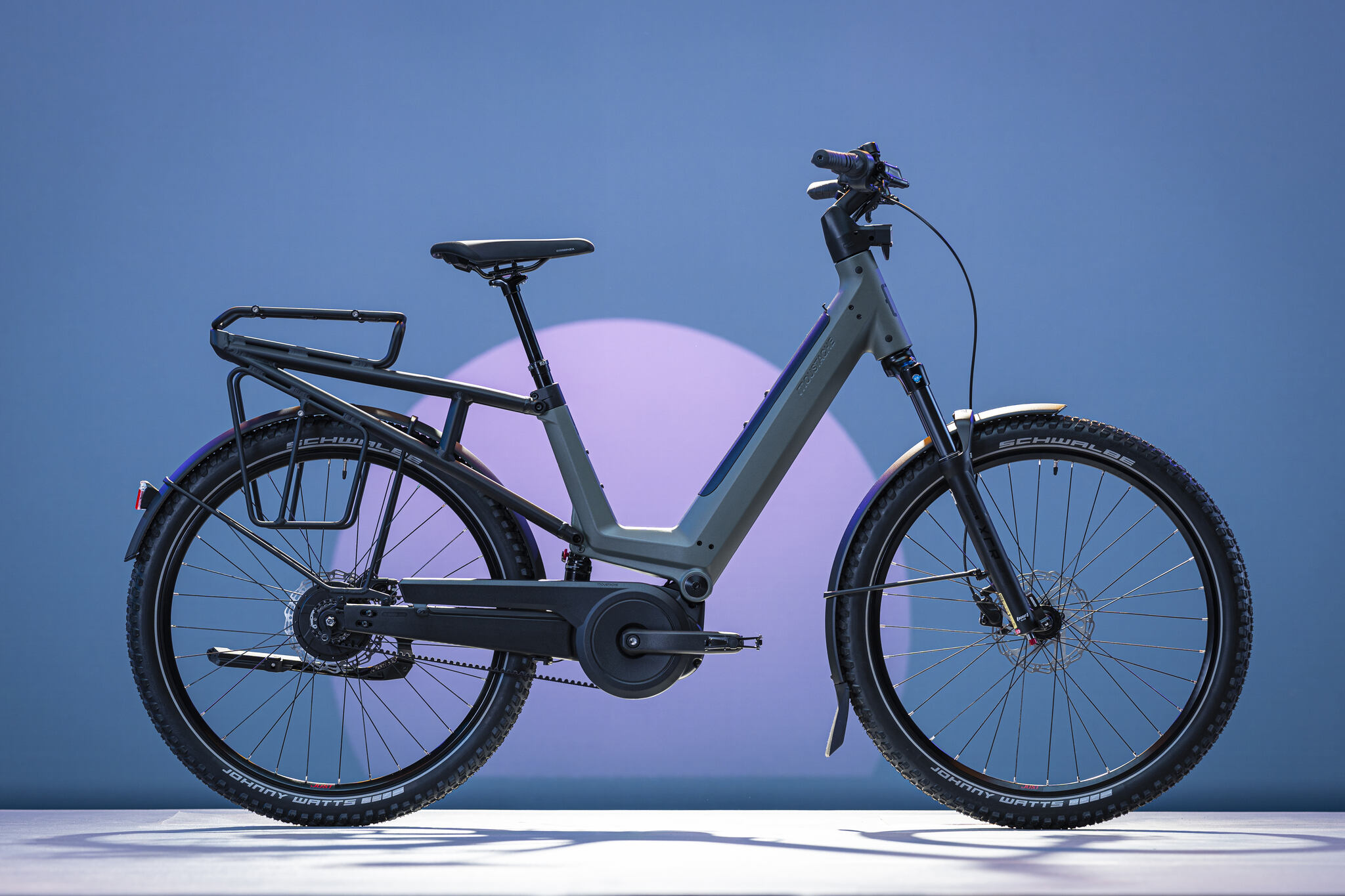 With its step-through access and full-suspension technology, Moustache have really rocked the electric bike industry with a bike of superior engineering quality.
Here we take a closer look previewing the Eurobike's 2023 winner, ahead of the hybrid electric bike coming to us at Fully Charged.
Unparalleled design making it easy for everyone!
It is no mean feat to produce a full-suspension electric bike and step-through electric bike respectively, but to produce a product that brings both of these features into one design deserves serious recognition, and proves Moustache's capabilities as a world-leading eBike manufacturer.
As one of only few full-suspension step-through electric bikes available, the Moustache J is aimed primarily at trekking enthusiasts who prioritise maximum range and significant comfort whilst in the saddle.
The Moustache J is designed to be a practical jump on, jump off electric bike that can take you anywhere, anytime. With its easy access design, the J has made the adventure possible for anyone and everyone. The whole team at Moustache couldn't be prouder to announce that the Moustache J is entirely manufactured in France. By producing in France, Moustache have reduced their supply chain carbon footprint from 18,500km to less than 1,000kn. The J is moulded in Vitrolles, near Marseille. It is then machined in Poligny in the Jura, and then powder coated in Schimek, Alsace. In what is still a murky supply chain, it's good to know that Moustache have sustainability on their conscious, and are looking to take as much ownership over the whole manufacturing process as possible.
Full Suspension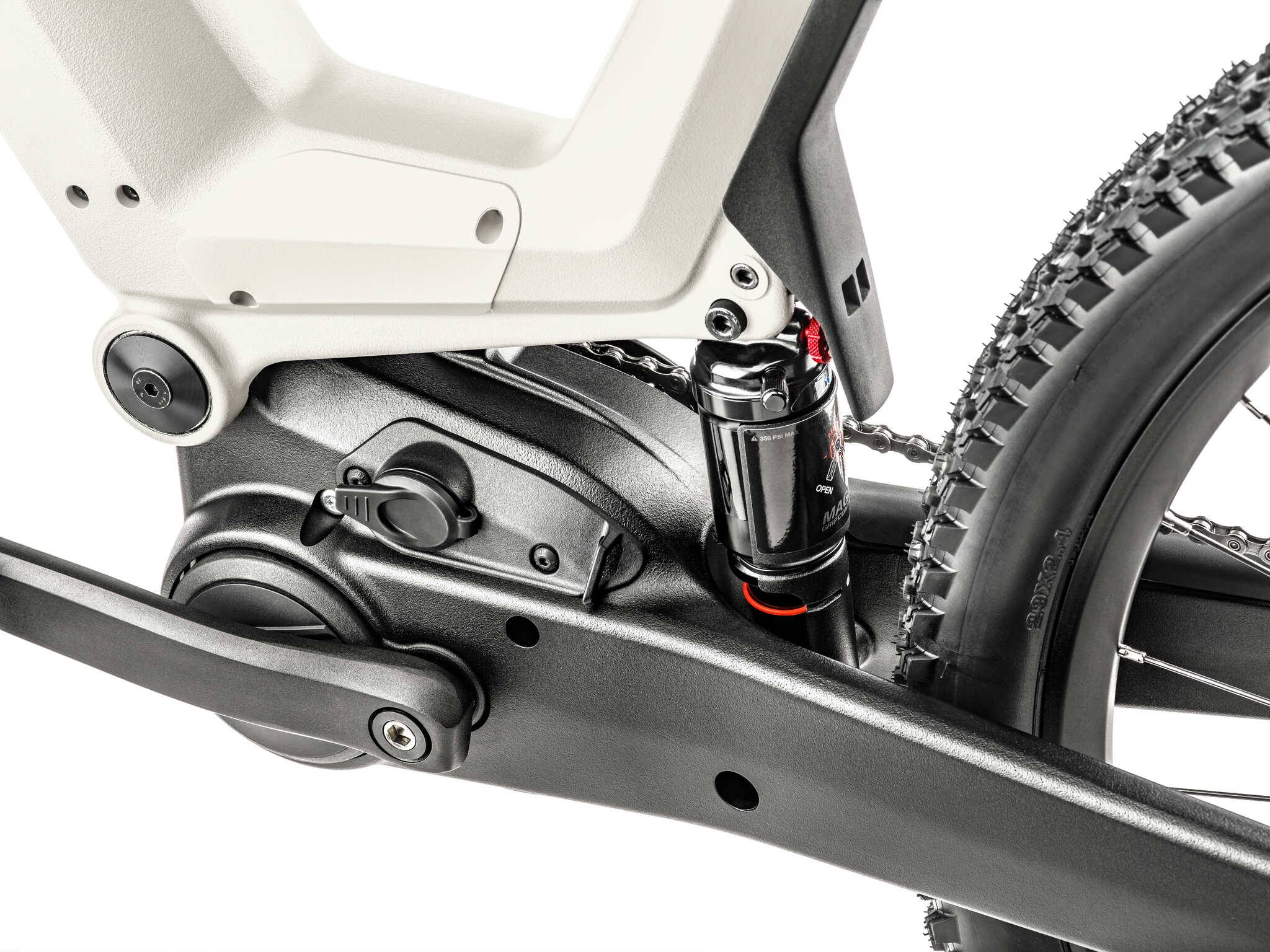 All Moustache J models have full suspension, and have maximum efficiency thanks to their rigid frame and unified swingarm suspension system. As those who own a Moustache can attest, their own-brand Moustache Magic Grip Control rear shock provides a flying carpet like ride quality to the end-user. Thanks to the minimal adjustment options and the sag indicator, the shock is quick and easy for beginners too.
Bosch Performance Line motor and up to 975Wh of range!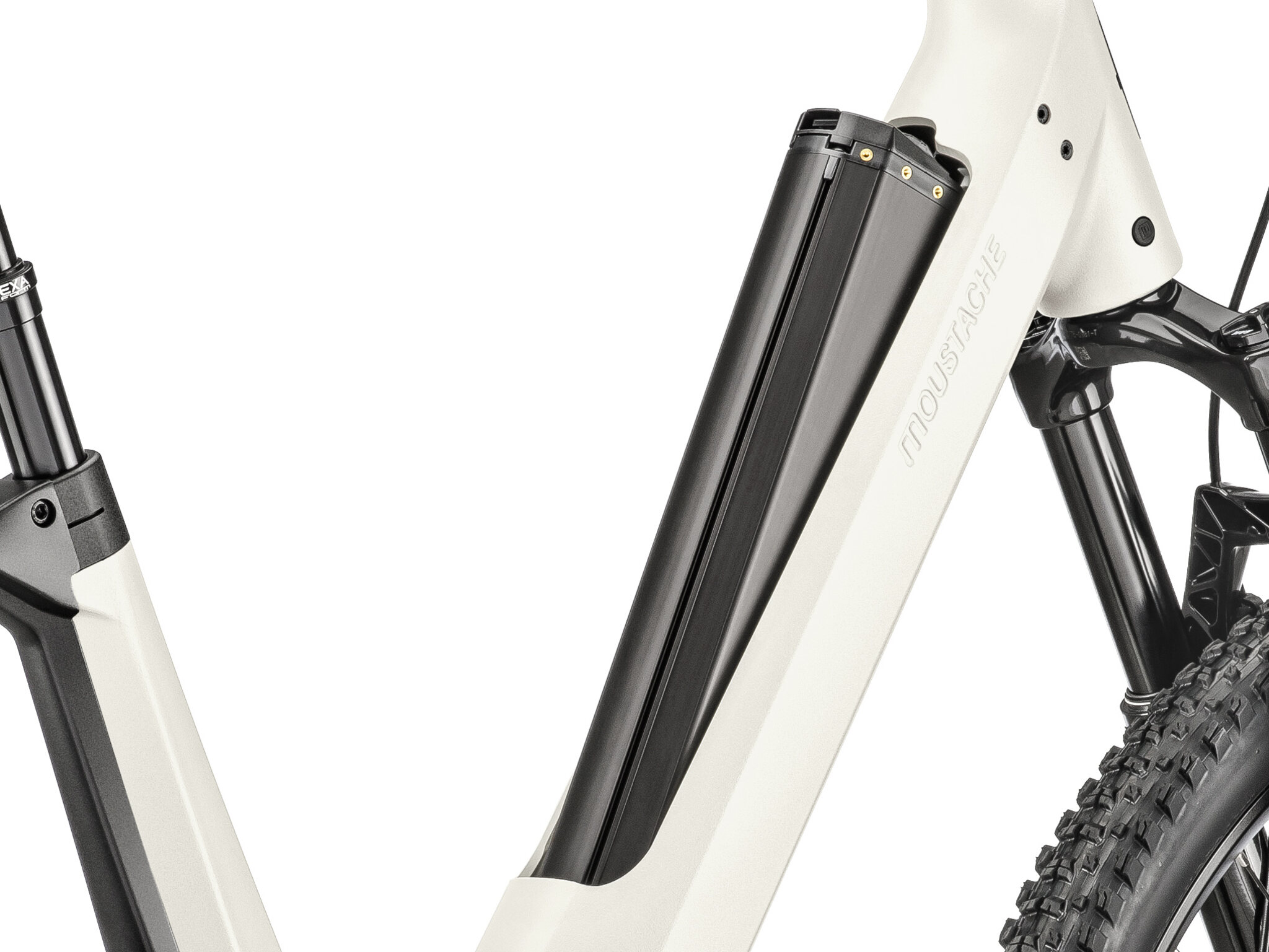 All Moustache J models come with the Performance Line motor from Bosch, which still accrues 75Nm of torque and 340% pedal assistance, providing ample power up most, if not all hills. New to M24 for Bosch, the PowerMore 250Wh battery range extender can fit neatly on the DownTube. All Moustache J's come as standard with the 625Wh, which is positioned neatly and gives a low centre of gravity, ensuring the bike's sporty riding behaviour takes centre stage. Bosch Smart System with Lock & Alarm Feature.
As was the case with the Moustache Samedi 28.7 2023 model, Moustache have integrated the Bosch ConnectModule so that it's included with the original price, and does not come as an optional upgrade. The Bosch ConnectModule makes light work of any lurking thieves, thanks to its lock and alarm feature. The Bosch Smart System continues to be adorned by all brands who use the technology. Paired with the eBike Flow App and Kiox 500 display unit, the end-user can stay up-to-date with over the air updates and custom riding modes.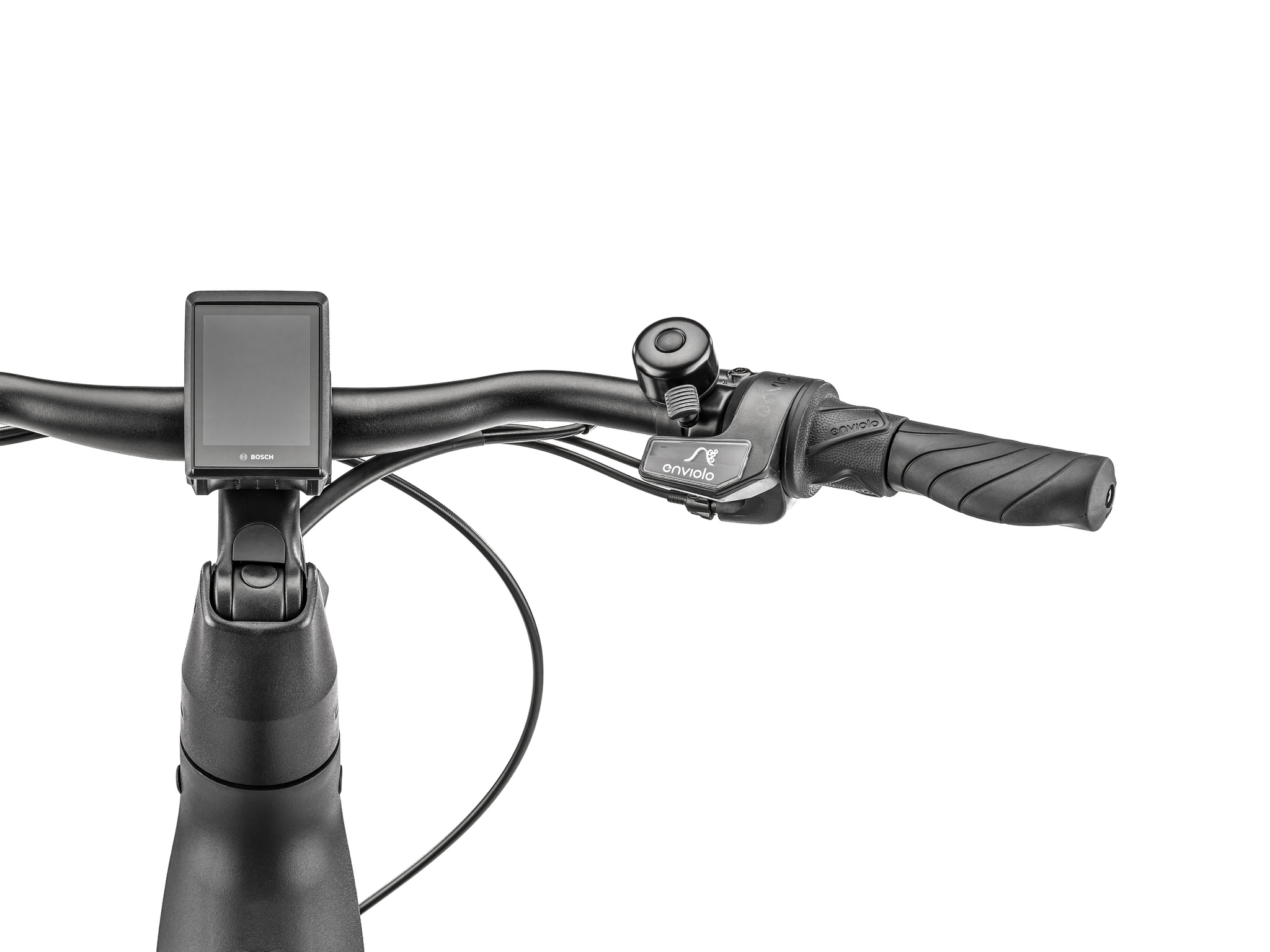 Gates Carbon Belt Drive OptionThis is the very first electric bike (outside of their cargo bike model, the Lundi 20) to incorporate a Gates Carbon Belt Drive. Avid Moustache customers at Fully Charged have been crying out for quite some time for the manufacturer to successfully integrate this no oil, no grease, no rust solution. Of course, a Gates Carbon Belt requires extremely low maintenance, and is perfect for a commuting or trekking bike that has to face wind, weather, storms, hail, salt and dust daily.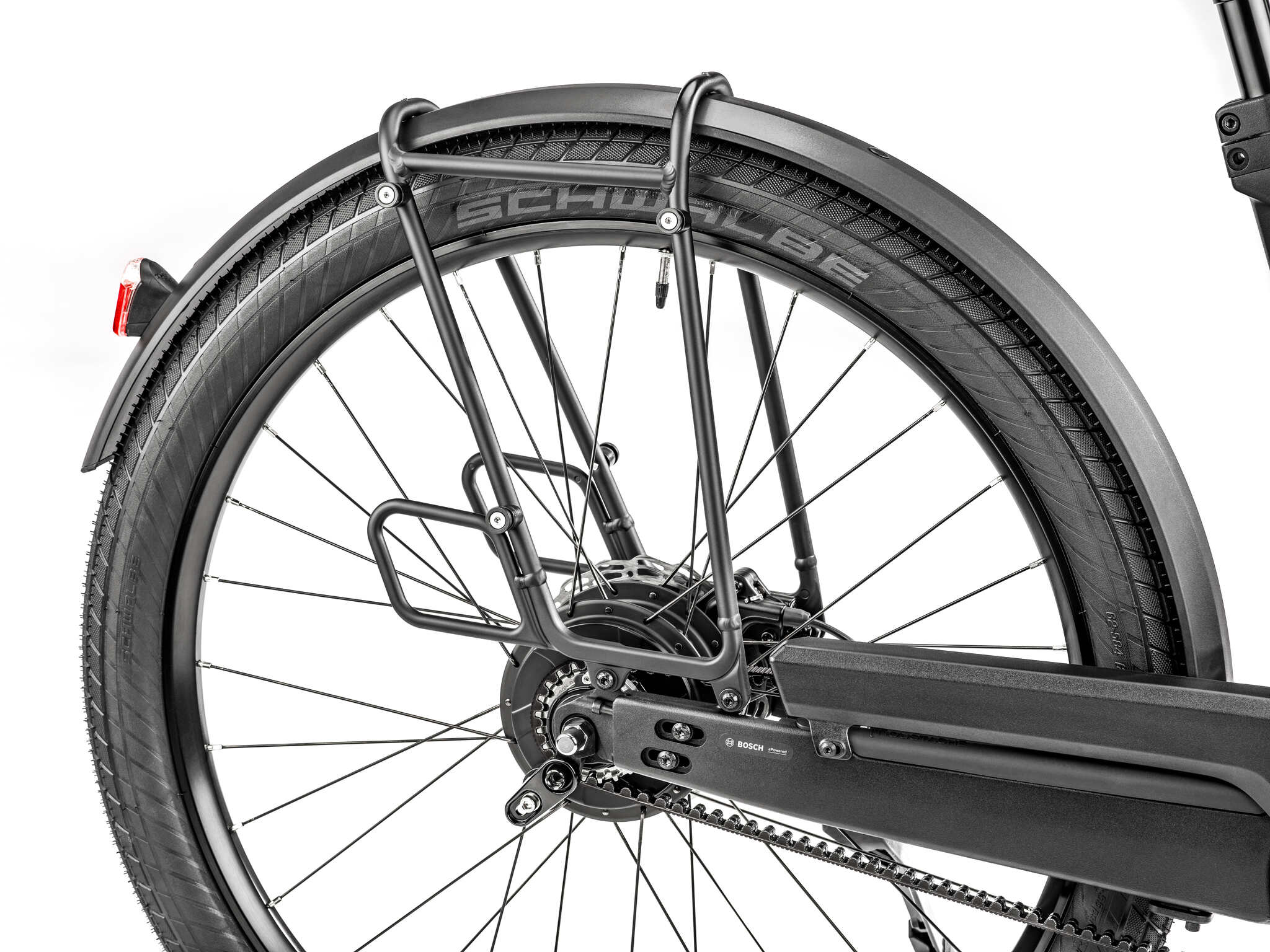 Please note that the Moustache J Off, its strictly off-road model from the range, has opted for a Shimano 11xspeed groupset, as is more typical with eMTB models.So what's the difference between models?In short, not very much. The only true differences come in the tyre options, with the 'On' acting more akin to an urban/suburban/country road user courtesy of the SuperMoto X tyres from Schwalbe, the 'All' to someone who wants to use their bike both on and off road with Schwalbe's Jonny Watts tyres, and the 'Off' being strictly for off road use with 29" Maxxis Rekons. As one would expect, the 'All' and the 'Off' have slightly more favourable front suspension travel than the 'On'.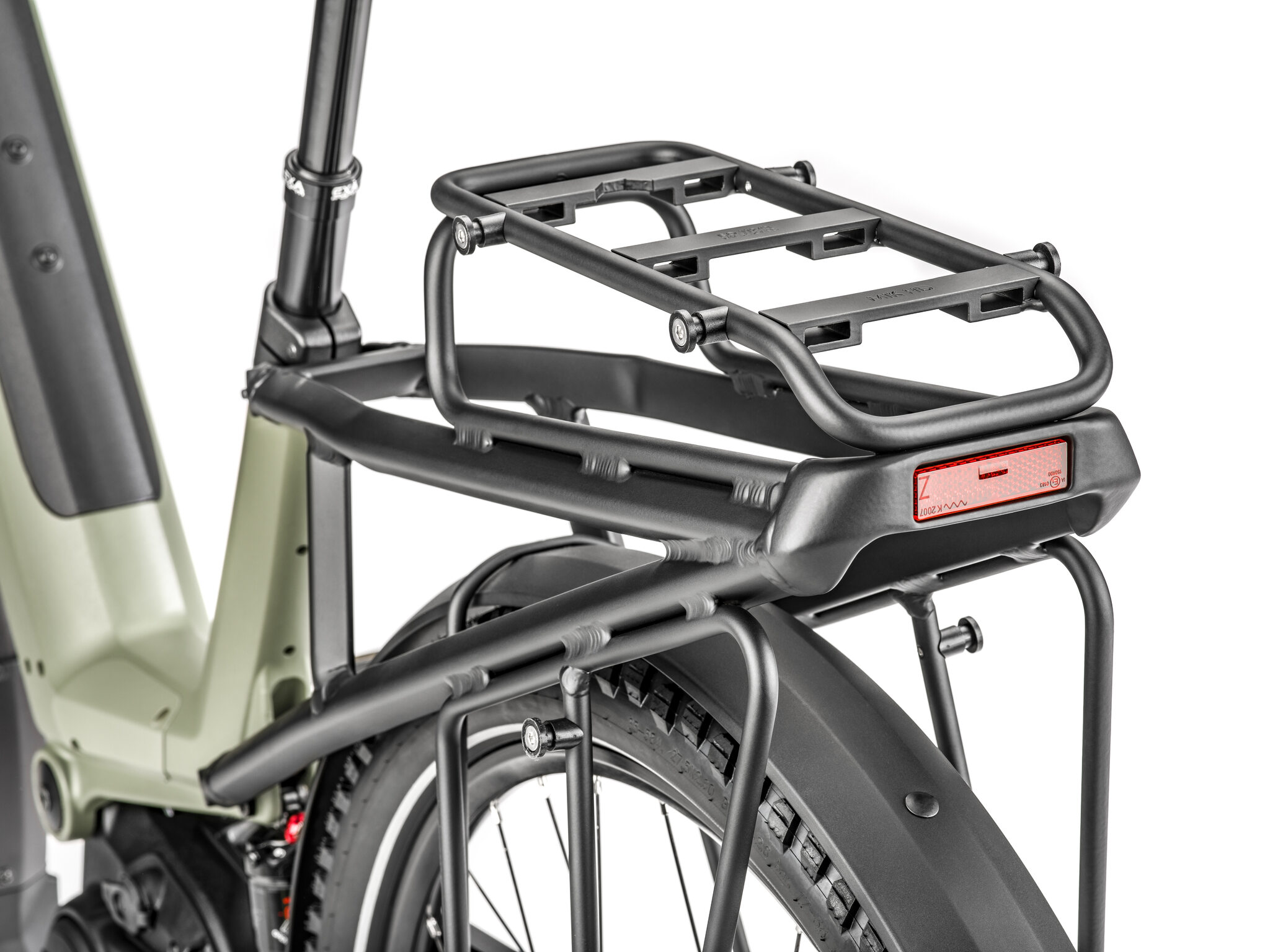 Anything else of note?
Yes! All models come with a handy dropper seatpost, with both the Moustache J On and the Moustache J All coming with super strong tubular aluminum mudguards and a QL3 and MIK HD compatible rear pannier rack. Yes, that's right… with it being MIK HID, that makes bikes eligible to take a baby on the rear seat, opening the bikes up to all manners of families who want to go out and explore together!