Unveiling the 2024 electric bike line up by Riese & Müller
There's no denying that Riese & Müller stands as a global leader in electric bike manufacturing. With an illustrious legacy of innovation and an unwavering commitment to redefining transport, Riese & Müller are forever seen as the benchmark for all other electric bike brands to follow.
Their Model Year 2024 electric bikes (MY24) are no exception, and continue to cater to a diverse spectrum of lifestyles and preferences spanning multiple categories across city, touring, cargo, and more. Here we look further into their offering for MY24, which includes the very latest and best technology from Bosch eBike Systems.
Riese & Müller Delite4

A Fully Charged favorite, the full-suspension Riese & Müller Delite4 has had a revamp for MY24, incorporating the all-new Bosch Smart System. As a recap, the Delite is as athletic in the town as it is in the countryside, and is capable of overcoming every challenge. Whether it be commuting, cross country trips, or forest trails, the Delite can be configured to suit your hybrid needs.
The Bosch Smart System ensures you're kept up-to-date with over-the-air updates courtesy of the eBike Flow App, and varying custom ride modes, ABS (anti-lock braking system), and GPS navigation, as well as a lock and alarm feature, courtesy of the Bosch ConnectModule.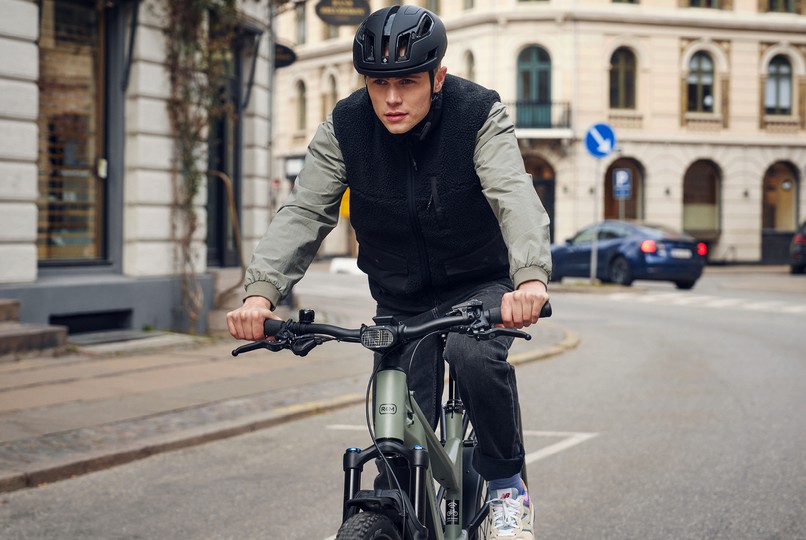 Out goes the 625Wh PowerTube as standard, and in comes the all-new 750Wh PowerTube battery. This fully integrated and removable 750Wh battery feels lightweight courtesy of its new ingenious positioning on the frame. Better still, an optional Bosch PowerMore 250Wh additional battery provides extra power, and is camouflaged as a drinking bottle, weighing in at just 1.6kg. The new PowerMore 250Wh can be stored in a backpack or pannier and can generate an additional 30 miles, for those that want to be in the saddle for longer.
Riese & Müller Packster2

Falling in line with all other electric cargo bikes that Riese & Müller offer, the Packster2 70 now comes with the Bosch Smart System and optional eBike ABS 2.0. The Packster2 70 will continue to have Control Technology, creating an electric cargo bike that commands comfort, even when fully loaded.
Arguably the Packster2's biggest revamp comes in its range offering, as it now houses a 750Wh PowerTube and the ability to take a further 750Wh, thereby increasing the total battery capacity to 1500Wh, extending the range and potential fun you can have!
Notable electric bikes with the Smart System update
Yet more Riese & Müller MY24 electric bikes have integrated with the Bosch Smart System, the Homage4, Roadster4, and Roadster4 Mixte and Swing4.
Other notable updates include the advancements all Smart System products have with Rohloff. Now the Bosch Smart System can synchronize automatically with the Rohloff E-14, allowing for many of Riese & Müller's line-up to integrate seamlessly with the durable and resilient shifting system.
Riese & Müller Culture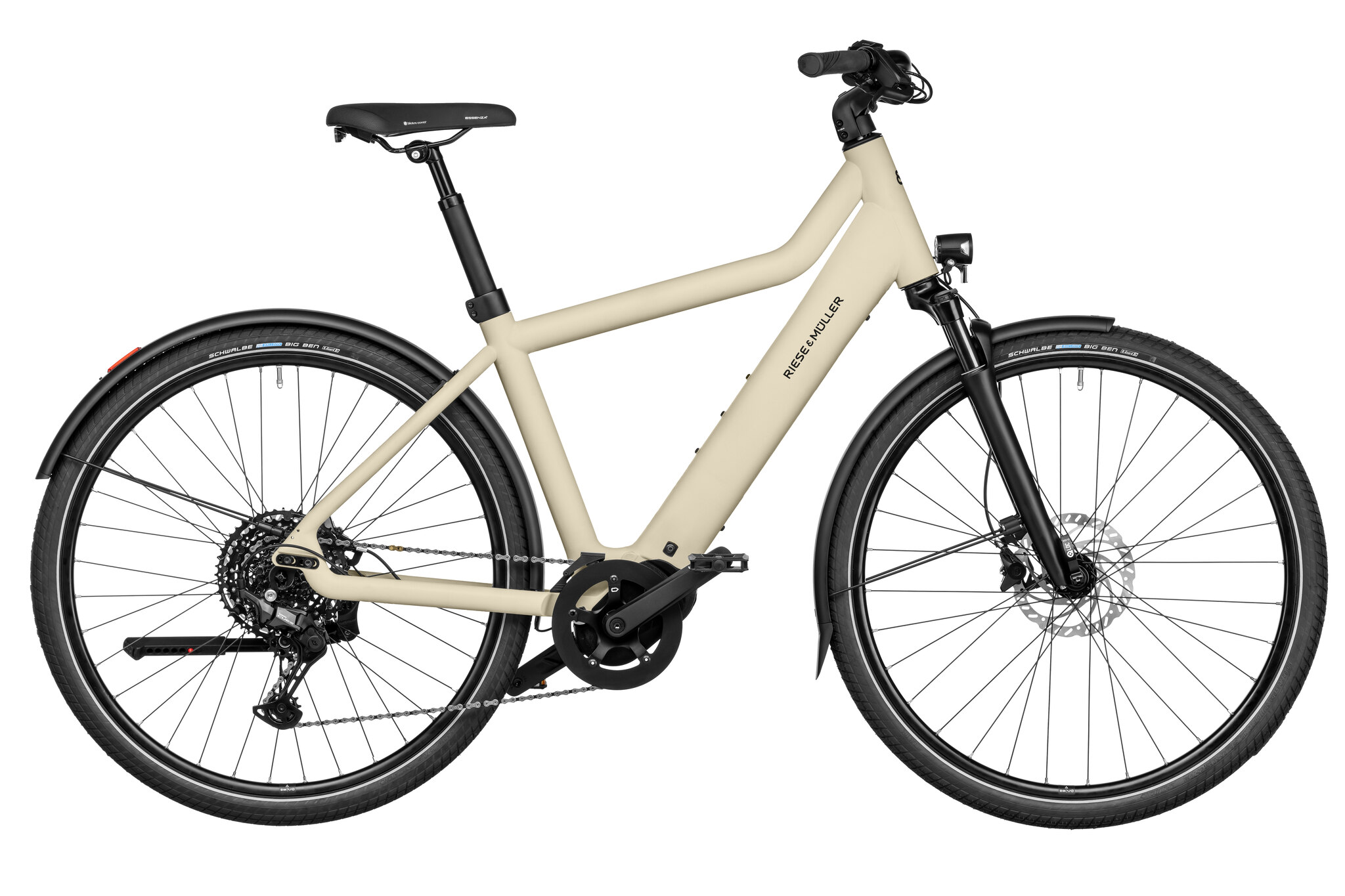 Riese & Müller's newest invention comes in the form of the Culture, a stylish, sleek, lightweight urban electric bike, integrated with the Bosch Smart System
The Culture comes in two frame variations, the classic diamond frame and the 'Culture Mixte', which features a lowered top tube for easier access on and off the bike. The Culture is the first Riese & Müller electric bike to incorporate the new Performance Line SX motor from Bosch, its lightest motor yet. Weighing in at just 2.05kg and with 55Nm of torque, this nearly silent motor packs a punch, making the Riese & Müller Culture a nippy option for the city roads. An all-new Bosch CompactTube 400 intube battery is hidden discreetly in the downtube of both Culture models. Weighing in at only 2kg, the battery offers the highest energy density of any Bosch eBike battery and makes the electric bike extra-lightweight, being the ideal choice for urban eBikes.
An all-new Bosch CompactTube 400 Intube battery is hidden discreetly in the downtube, giving ample range and yet offering that much-needed lightweight finish to this city electric bike. Unlike many other competitors, the battery can be effortlessly detached for essential maintenance and servicing work, should it be required. Given our position as London's leading electric bike retailer, we see the Culture as paving the way for Riese & Müller's urban collection of electric bikes, and being your ultimate comfort companion as you glide through city traffic and take in all of what the city has to offer.
Other Notable Updates