Introducing Fully Charged Guildford
We are delighted to announce Fully Charged Guildford as our third partner store.
It's time we introduced everyone to our third partner store, Fully Charged Guildford! We've been on a mission in the past year to hand select outstanding independent eBike specialists across the UK that can be best placed going forward for a premium eBike retail experience.
Formerly trading as Electric Bikes Guildford, our new store in the heart of Guildford is perfectly situated for all those in the South, South-East and suburban areas of London to hop on board the electric bike revolution!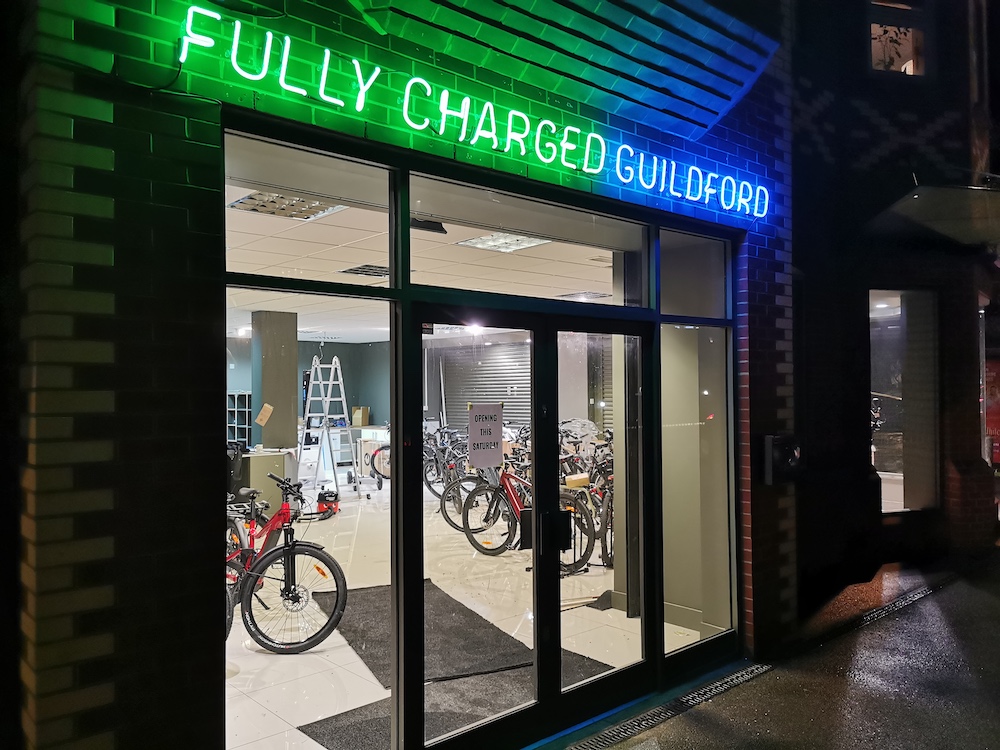 Chris Harlow heads up the brand new showroom in Guildford, and has come with years of experience in dealing with electric bikes. Chris has been dealing with some of our favourite brands for the past three years, namely Moustache and Tern, and is now ready to take on our other manufacturers for the Guildford community.
'We are proud and delighted to now be a partner store with Fully Charged. They are really good guys, doing it the right way and the obvious joy they derive from eBikes is backed up by ambition, technical know-how and online expertise, but always with the goal of bringing the very best eBikes to everyone. It's a perfect collaboration for us, and just like riding an ebike - we're loving the journey."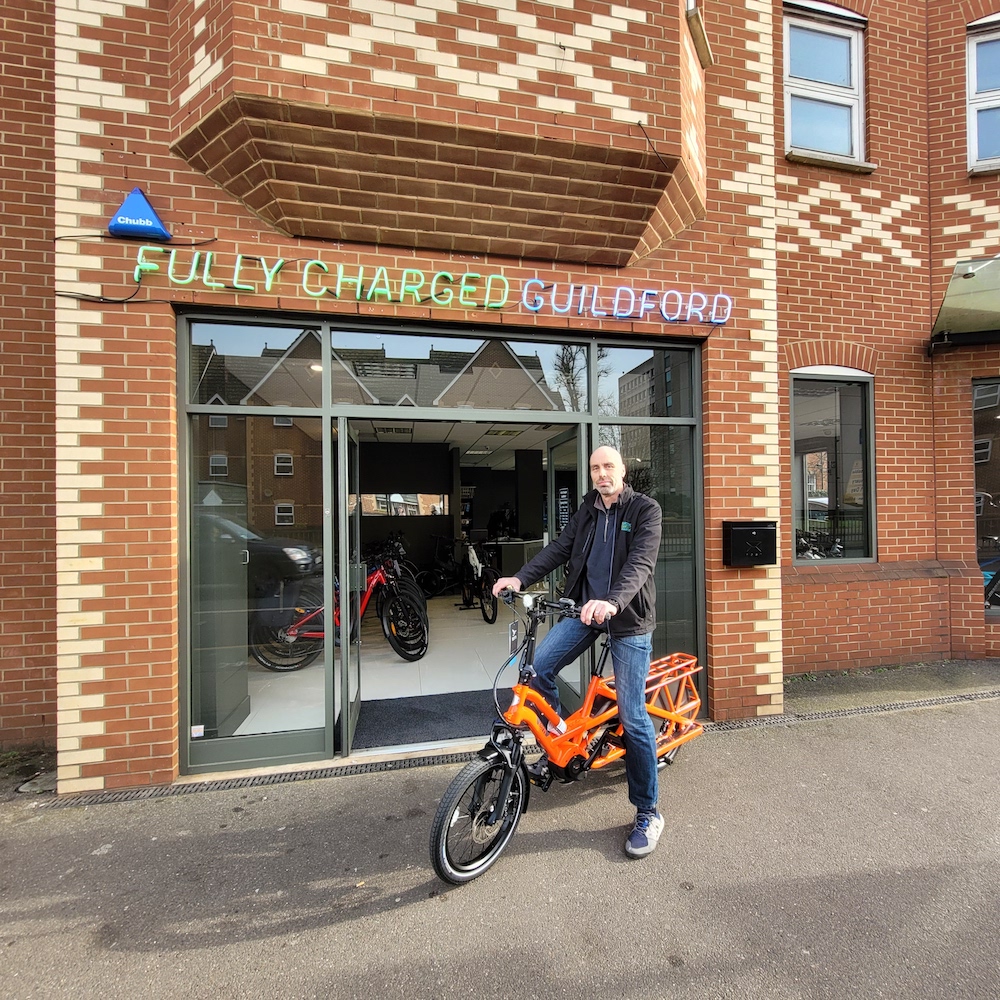 The great outdoors surrounds Guildford, with the Surrey Hills and the South and North Downs In touching distance, providing endless enjoyment for those that want to fully charge their adventure. With Fully Charged Guildford's new selection of stock, combined with the expertise, local knowledge and enthusiasm of Chris and his team, we hope to see many a happy face putting pedal to their metal over the next few years!
How to book a test-ride
We are as happy if you book an appointment, as if you are to walk off the street, and want to insist we are still that local bike shop for our community. However, if you do want our exclusive attention, please book your test-ride via the Fully Charged website, or you can call 01483 808765 or email chris@fullycharged.com
Open five days a week, excluding Tuesday's Tuesdays and Sunday's, from 10am - 5pm, we are only a stone's throw away from the old original 'Electric Bikes Guildford' site and offer the much needed additional space to show off the new collection in all their glory.
How to get to us?
We are situated at the town end of Woodbridge Road. A 10 minute walking distance from the Guildford train station, the new showroom can be easily accessed for anyone coming up from the South and South-East of England, as well as from suburban territories in London.
If you are coming by car, there are some spaces for parking on Church Road or Artillery Road, but you may be lucky enough to get one of the 2 spaces right outside our shop! The road is on a cul-de-sac, and is close to a Waitrose, should you wish to park your car there.
Partners in Charge
With increasing demand across the UK for eBikes and fierce competition from chains and direct-to-consumer brands, independent eBike specialists are in need of carrying more stock, whilst still maintaining that localised, expert guidance and support.
Fully Charged is offering these businesses the support they need under the Fully Charged brand, coupled with its educational eBike content, so that riders across the UK can have the very best in eBike expertise and service.