Shimano Steps Mid Drive ebike System
Shimano Steps Mid Drive ebike System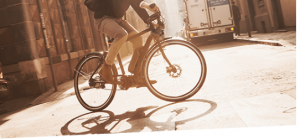 Shimano have a reputation for dominating the bicycle component market for decades, so why enter ebike motor production? The answer is simple, with their vast experience in bicycle gearing manufacture they have made a partnership between their compact mid drive motor that is smooth, reliable and quieter than any of the big names. Mid drive ebike motors have various different gearing options but none come close to the Shimano Di2 electric 8 speed hug gear.
Drive Unit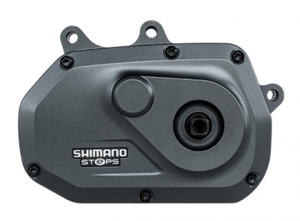 3.2kg
Walk assist mode
Di2 compatible
Available with coaster brake option
The steps motor is noticeably quieter than its direct competitors. This harmonises with the 8 speed Di2 hub to give seamless and reliable gear changes. The hub is small, light and reliable.
The Crankarm & Chainring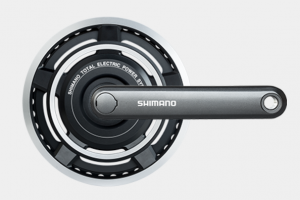 Choice of 38 or 44 tooth chainrings
Crankarm length 170mm or 175mm
Chain cover for good leg protection
Shimano seen again to be exhibiting their expertise in making a styling and practical crankarm but not specifically for an ebike.
The Screen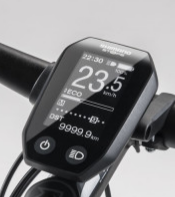 3 Power modes (Eco, Norm & High)
Multiple mounting points & Removable to disarm bike
Integrated light switch function
No USB charging facility
The second generation steps screen is slightly larger than the previous model to better display the function for electric gear shifting, with the original screen still available. If gives you all necessary journey information and % battery life indicator.
Controller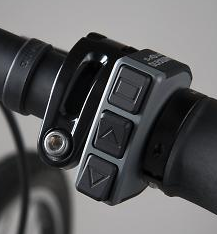 Shimano ergonomic electric shifter
Optional Identical shifter for Di2 hub
Charger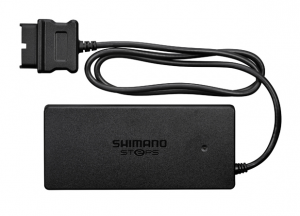 Comfortably the smallest charger mid drive charger
Charges 80% in 2 hours & Fully charged in 4 hours.
Conclusion: The statistics for the motor stand alongside the other well known competitors Bosch and Yamaha, but what sets this above anything else is the relationship the motor has with the gears. Neither of their competitors boast expertise in gears so so Shimano can keep all their system in house and as a result drive the cost down. It is clearly the best urban ebike combination.
Raleigh Strada £1995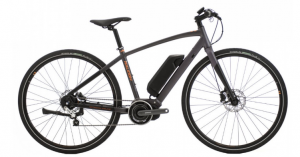 250W
400wh 36V x 11ah
Shimano Di2 Electric shifting 8 speed hub gear.
https://www.fullycharged.com/index.php?route=product/product&product_id=636