Summer Spinning
Here at Fully Charged, we want you to get the most out of your e-bike, whatever the weather. For a brief few weeks (almost) every year in the UK, we're blessed with some sunny and dry days; ideal for long, undulating rides into the countryside and beyond.
We've picked out our top 5 e-bikes for longer distance rides, perfect companions for the hours of evening sun:
1) Benelli Classica £985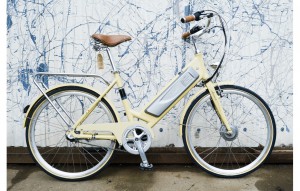 Nobody does summer chic like the Italians, and the Benelli brand looks to channel this best bits of La Dolce Vita into all of their models. The Classica, drawing heavy inspiration from the old fashioned Dutch bikes, combines 4 levels of pedal assistance, great battery life and a comfortable design to give you an excellent riding experience.
2) OTO K £1,500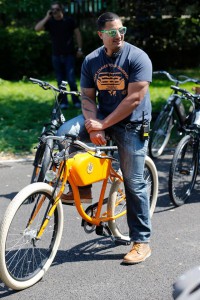 Channel your inner Steve McQueen and take a cruise on the Oto K. This retro-motorcycle looking e-bike is guaranteed to turn heads as you take in the summer sun around town and further afield. The relaxed, low-rider position means you can make the most of your ride, looking and staying cool on this electric orange coloured ride.
3) Moustache Lundi 26 £2,794
With a relaxed, classic French design and state of the art hydraulic disc brakes, the Moustache Lundi offers the ultimate control with a slightly minimalistic aesthetic. The powerful and reliable Bosch motor is mounted on the bottom bracket, making a smooth ride that isn't unbalanced by an awkwardly placed battery or motor. The integration of a luggage rack means you can add panniers, ideal for hors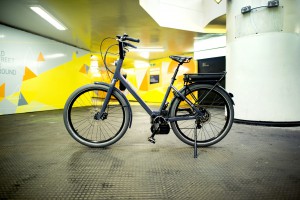 d'œuvres as you ride out into the country for a picnic jaunt.
4) Haibike XDuro Urban £3,000
Comfort and class combined thanks to stellar German engineering, the Haibike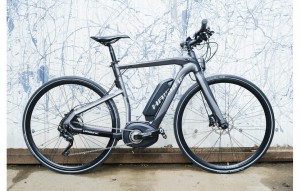 XDuro Urban can go far beyond a city environment and out into the wild. A streamlined frame design is both practical and efficient, providing a fast and responsive ride that's ideal for long distance riding. Feel the pedal assistance for up to a gigantic 110 miles on a full charge, meaning you can enjoy your e-bike adventure for even longer! Completed with components of the highest quality, the XDuro Urban is a chic, stylish and supportive ride.
5) GoCycle G2 £2,700
Who says the city doesn't have a summer? Bring the thrill of riding back into an urban environment with the award-winning GoCycle G2. Small, compact but packing a punch when it comes to speed and power, the G2's popularity is underlined by its simultaneously fun and professional look and feel. An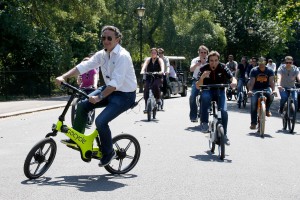 integrated boost button means you can jet off at top speed, and the frame integrated 3 automatic gears can be fully customised to suit your riding style. Modelled here by Formula E director Alejandro Agag, the GoCycle G2 is perfect for balmy summer nights where you've got a whole host of things going on.