The New Raleigh Strada Electric Bike - Sneak Peak
Raleigh is still the most recognised bicycle brand in the UK and like all other brands they have started to focus significantly more on their electric bike range. Here is a sneak peak of Raleigh's latest eBike and what an eBike it is… The Strada is Raleigh's first collaboration with Shimano using the steps mid
Raleigh is still the most recognised bicycle brand in the UK and like all other brands they have started to focus significantly more on their electric bike range.
Here is a sneak peak of Raleigh's latest eBike and what an eBike it is…
The Strada is Raleigh's first collaboration with Shimano using the steps mid drive system. Shimano is the largest bicycle parts company in the world and have in recent years started to develop their own electric bike system to compete with the Bosch, Yamaha and Panasonic systems.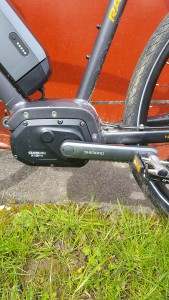 Shimano use Sony cells in their 413wh battery, a simple digital display and a compact motor in the crank compared to their competitors (mainly Bosch). The motor is a standard 250w eBike motor with 55nm of torque.
This bikes comes in urban and step through frames catering for anyone both as standard with the Shimano Alfine electronic hub gears and coming in a couple of different frame sizes. This gearing is beautiful to ride and offers manual and automatic shifting all for £2000.
It is still early days for this bike as it won't be released until June 2016 but we believe it has the potential to be one of the most highly speed eBikes at an affordable price point for the UK market. The system is noticeably quieter than its competitors and with less torque it is bound to be softer on the gears.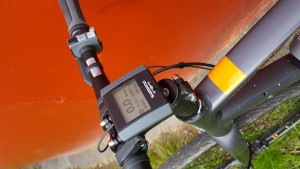 Fully Charged will be taking preorders so that customers don't get let down as this bike is certain to sell out fast.