Top Tips for Cycling in the Rain
Over the past several years, the UK has made real efforts to develop and adapt cities like London to make them more bike-friendly, leading to an increase in cycling enthusiasts. And yet there is still one leading factor holding many people back. The weather. On average the typical Londoner will experience 157 days of rain a year. But should you be sacrificing your morning ride for a little bit of rain?
The team at Fully Charged believe that there's no such thing as bad weather, just bad preparation, and there are more ways than ever that you can prepare to take on those wet and stormy days.
Clothing
Helmet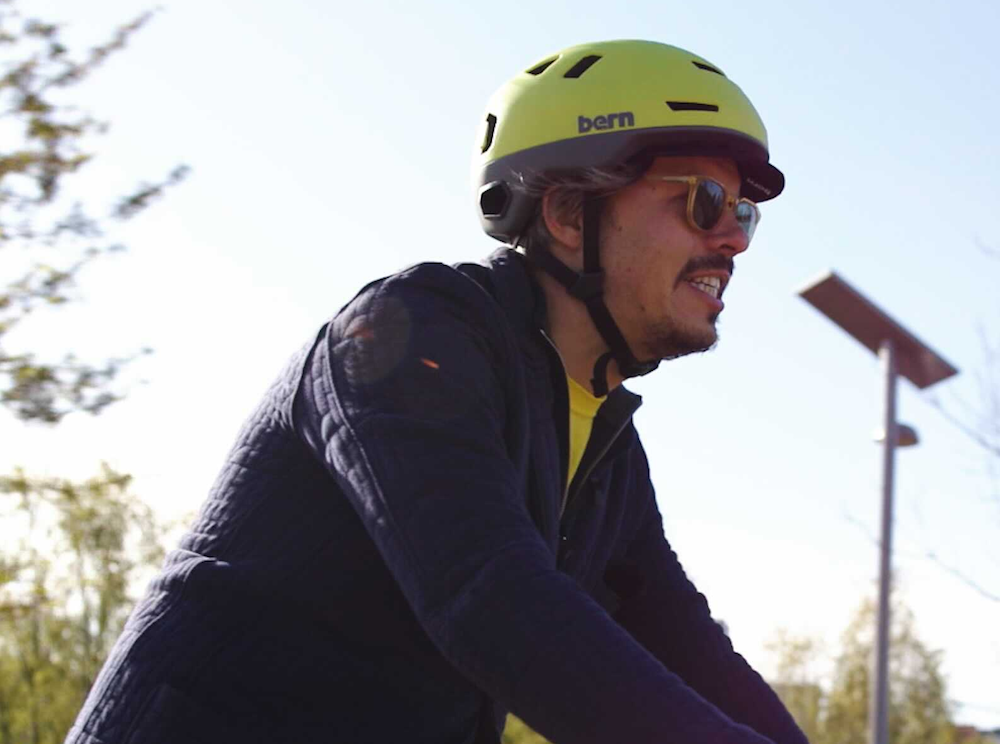 We always suggest wearing a helmet whatever the weather. But when it's raining and the roads are slippery, wearing one is even more important. When visibility is limited, make sure you pick out a colourful, MIPS protected option, like the Bern Hudson.
The Hudson comes with an LED rear light that is removable for charging and simply clicks in and out. The light lasts for up to 10 hours with 3 modes; steady, flash and pulse. It is water resistant and can be used in all conditions.
You can purchase a winter liner with the Hudson that makes it a great addition to any morning commute, especially during the winter months.
Waterproof Jacket and Trousers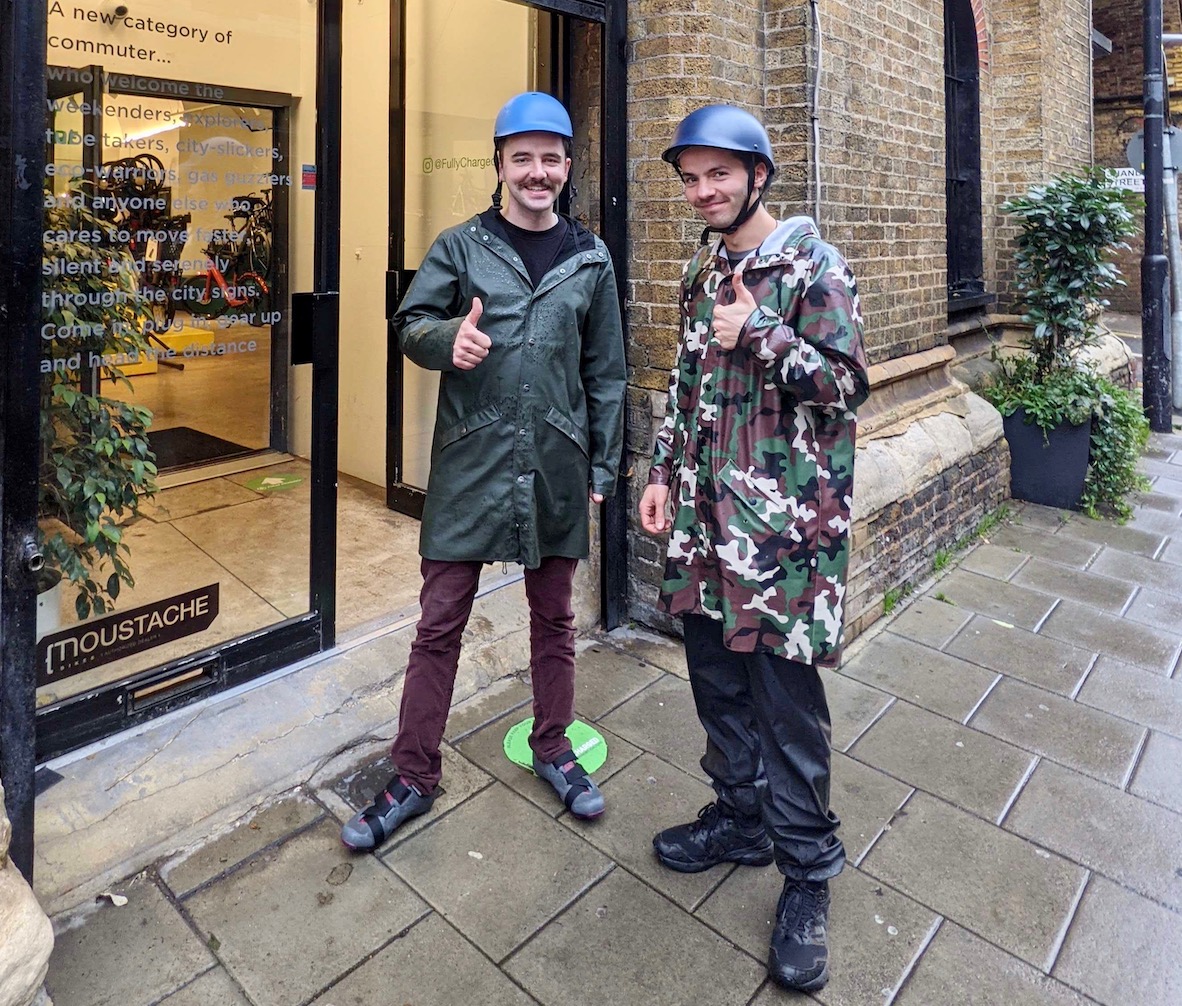 There is nothing more essential than a robust waterproof jacket. Remember, quality is key if you want to remain dry. With our London-centric audience, we've decided to partner with burgeoning Scandinavian fashion brand, Rains, who don't just offer aesthetically pleasing options, but are waterproof, too.
We stock both the Rains longer and shorter jackets, as well as trousers, which are unisex and are constructed from lightweight, waterproof fabric that is breathable.
Gloves

A good pair of gloves is a must-have for those cold winter months. There is nothing worse than numb hands when you are navigating through traffic. Best to find a pair that are windproof, waterproof, warm but also breathable.
We stock Sealskinz which are a great choice for protection against all weather, keeping you both warm and dry.
Bike
Lights

Whether it's raining or you're riding at night, it's important that you have a decent pair of lights. Being seen on the road is one of the most important rules and lights are an item that you should ensure you have. All Bosch powered eBikes we stock at Fully Charged come fitted with front and rear lights that are powered off the battery, making your life as easy as possible.
Mudguards

It's bad enough riding through the rain without your bike showing you in puddle water and mud. Also, the person behind will thank you!
Tyres

As a whole, slick tyres and tyres with limited tread have less grip on slippery roads, however simply lowering your psi by 5-10, increases your tyres surface area and allows for more grip on the road.
Panniers

If you are carrying precious cargo, it is of the utmost importance that it arrives at your destination nice and dry. Panniers are ideal for commuting into town and then exploring on foot. At Fully Charged we have a healthy stock of Ortilieb and BASIL SoHo double bag panniers.
Accessories for kids

If you and the family are off on a wet adventure, we would definitely recommend investing in weather protection accessories. These are readily available from a number of brands and will be sure to keep your passengers happy and dry.
All of our accessories are accessible on our website, which you can find here.