Our 21 eBike picks for 2021
Riding an eBike given the current climate has never been more attractive. We've hand-picked the bikes that we think are going to be showstoppers for this year, whether in an urban, adventure, or cargo capacity. Spoiler alert, there are some absolute jaw-droppers.
URBAN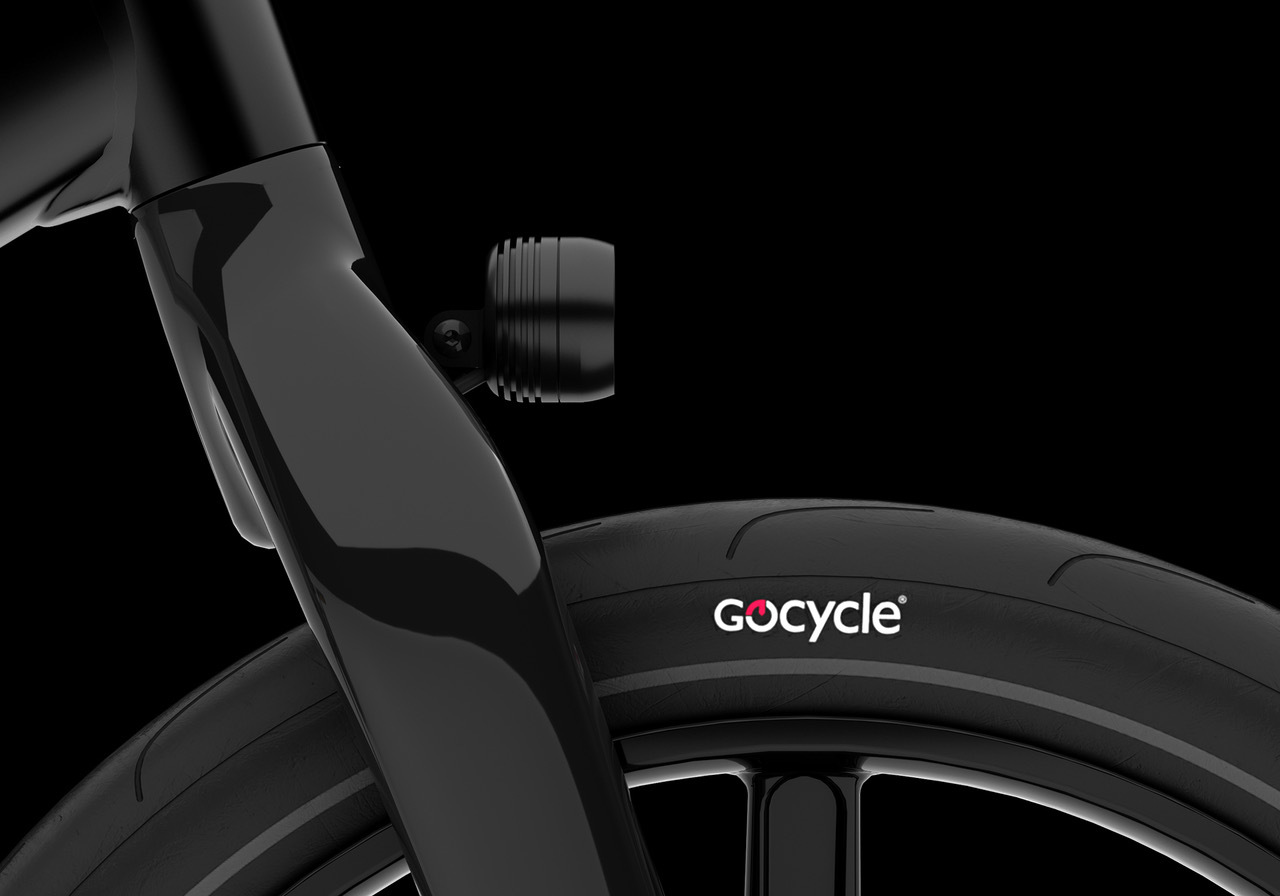 When it comes to fitting into the twenty-first century man and woman's often chaotic lifestyle, there's no compromise to Gocycle's innovative fast-folding mechanisms and acclaimed riding dynamics, which has made it a dominant force in the urban electric bike market.
The release of the new Gocycle G4, G4i and G4i+ is set to further the company's mission to be the leading best electric bike in the world. The G4 is to further develop upon and replace the masterfully engineered GX and GXi of previous years, which have captured the hearts of urban riders and critics alike with their award-winning sub-10 second fold and clean, easy to live with design.
A sleek, 13kg bike that's wait… an eBike?! The Desiknio SP Urban provides the perfect solution if you want your electric ride to look like a traditional bike.
With performance and lightness in mind, Desiknio offers a minimalist design with expert standards of technology. The single speed frame and flat handlebars provide an upright seating position while on the road. Combine that with a Gates Carbon Belt Drive, and it means you benefit from a clean and quiet system.. no need for oiling the chain!
A beautiful, comfortable and unique bike, the Lundi is above all an incredibly practical riding companion for you to use. The new and improved Lundi now has an integrated PowerTube battery fitted in the downtube, whilst still honouring its low step-through frame, allowing for easy access on and off the bike in the city.
The iconic high-riser Moustache handlebars offer a safe upright geometry, giving you a full panoramic vision of your surroundings. It is perfectly set up for weekday commuting, shopping on the high street, or nipping to a local cafe to see your friends.
For all of those that either live in the city, or frequently need to use public transport to get to their destinations, the Tern Vektron S10 is for you. One of the most powerful folding eBikes on the market, the Tern Vektron features a completely re-engineered frame and frame geometry for this coming year.
You can choose from either the Active Line Plus motor or Performance Line for this coming year, giving you a smaller, lighter and more efficient drive unit for the city. Built off top quality components, it's great to see that consumers are recognising Tern and Bosch as one of the go-to choices when they look for a portable eBike.
Premium, lightweight and extremely good looking, the Desiknio Pinion is an engineering triumph. The mastermind behind Desiknio created a world first when he integrated the critically aclaimed Pinion gearing with a Carbon Gates Belt drive and eBike motion electrical system. The result is a clean, minimal look with exceptional riding characteristics.
The Classic features silver polished aliminium parts, Brooks leather saddle and grips, carbon fork and an array of beautifully powder coated colour options.
Want to look and feel like the new kid on the block? Look no further than the Riese and Muller Roadster, the urban eBike that has rewrote the rulebook on how traditional 'roadie' bikes should look and feel. It has the top of the range Bosch Performance Line CX motor, giving you up to 340% pedal assistance and 85Nm of torque!
It's still relatively lightweight for an eBike that has a mid-drive motor, coming in at 22.5kg and yet you have the option of integrating a 625Wh battery! With its sleek frame design and high level of integration, the Roadster's beauty is certainly more than just skin deep.
The Samedi 28.3 provides an incredible opportunity for those of you who want to fall back in love with cycling. This versatile and practical bike is as perfect for the town as it is for touring.
It's specific construction enables vibrations from the rear wheel to disperse along the top tube, adding comfort to your ride and the legendary Moustache handlebar ensures a natural position for your hands during long rides. Combine that with Big Apple Schwalbe tyres, enabling plenty of bump absorption and traction in the wet.
The Riese and Muller Tinker Vario has had an upgrade for 2021, introducing its new Performance Line Generation 3 motor, offering a lighter, more agile ride than ever before.
This is a compact eBike featuring 20" wheels and an adjustable stem. It has an incredibly strong frame design, and with front suspension and a Cane Creek Thudbuster suspension seatpost, it can absorb all of the bumps the city roads have to offer.
The Charger3 is your perfect everyday eBike for commuting or touring with a whopping battery capacity of up to 1,245 Wh.
With its sporty geometry, dynamic chassis with suspension fork and comfort seatpost, as well as the latest generation Bosch motor, you'll be sure to ride in style with whatever your commute throws at you.
Coboc ONE Brookyln
With a beautiful, lightweight and minimalist design, the Coboc ONE Brooklyn is up there as one of the most subtle eBikes on the market. The Brooklyn takes its influence from the rich culture of the largest borough in New York. The Gates Carbon Belt Drive system requires little to no maintenance and the added benefit of no oil, grease or rust as it glides through the city traffic. With an integrated rear wheel hub, and a 352Wh battery integrated into the downtube, the ONE Brooklyn is designed to make those city commutes easier for all.
ADVENTURE
The Weekend is built to ride, and ride again. Moustache's all new adventure bike is at home exploring the unknown, and no destination is too far.
With a DualBattery configuration, excellent luggage capacity and state of the art Shimano components, you can take the long way up and around the mountains, whatever the weather!
Want to ride about town in style? Welcome to Super73-S2. Say goodbye to the steel frame of the previous models and hello to the aluminium frame, as well as new chunky BGDR tyres that are 60% road based and 40% off road based and front suspension which comes as standard.
The S2 shows that Super73 are no longer just the cool new kid on the block, but perhaps that the young pup on the market is really starting to find its own feet in the engineering class of the eBike world.
Enter an entry-level hybrid masterclass from the team at Moustache. Thanks to its optimised geometry, compact frame and low centre of gravity, the Moustache Samedi 27 Xroad 1 combines all the skills of an urban bike and a mountain bike in one!
The Xroad 1 is as versatile as it is efficient, whatever the terrain, and is suitable for all users. The Bosch Active Line Plus motor combines with a 400Wh PowerTube battery, discreetly fitted in the downtube of the frame, to allow those who want to go beyond the city and in the countryside the option to do so.
Riese and Muller Delite GT Rohloff=
The Riese and Muller Delite GT Rohloff is capable of overcoming every challenge. It is so much more than just a commuting bike, allowing you to also go on longer trips, bumpy forest trails or streep ascents.
This is for the sophisticated worker that appreciates state of the art technology and wants to utilize the Rohloff gearing system to maximise the performance of the Bosch CX motor. Thanks to the Gates Carbon Belt Drive, it's an exceptionally low maintenance bike, getting you to work with no grease and no sweat.
Moustache's pièce de résistance recently won the acclaimed Design and Innovation award in the electric mountain bike category. The Game 10 shines with riding comfort and traction whether you're riding actively or not, at high speeds and low speeds, and delivers plenty of fun whatever your ability.
A centrally balanced weight distribution from the Fox Float 36 eBike optimized suspension and the rear 'magic' shock is a particular strong point. With the best in class components in every department on this bike, you can plug in, gear up and head the distance.
The Homage is the ultimate level of luxury and refinement, and is the highest specification step-through eBike on the market today. From its striking lines to its carrier and fully integrated battery and motor, the unique design of the Homage is clear to see.
The Homage can cruise in quiet comfort, but also explode into a wild explorer with excellent multi-terrain capability thanks to Riese & Müller Control Technology. You can also further customise the bike with GPS navigation, ABS braking, Off-Road packages, and more.
Just admit it to yourself, you want one. Hey, even we want one! The Scrambler is without doubt one of the coolest, gnarliest electric bikes you'll ever see, hand-crafted from the Vintage Electric team in California.
The company has gone to incredible lengths to give it the attention it deserves, with VE even carving out its own aluminium housing for a whopping 52V lithium battery. It is delivered in a conforming mode for road use, but there is a race-mode option which is available to use on private land with express consent of the landlord.
CARGO
Set to be one of the stand out bikes in this category for 2021, The Packster 70 is designed to make light work of your life. Whether you need to transport three children, a big load of weekly shopping, or your day to day goods, this family eBike transports everything safely to your destination.
There is space for up to three children or one person in the shock-absorbent and insulating EPP Box. Its ease of handling, safe riding characteristics, and environmentally friendly materials are sure to make this the cargo bike people will be turning their heads in many city street this year.
The Tern GSD is a bike that fits the modern day family, letting you, your partner, your children and even the dog go car-free or car-lite. The Tern GSD S10 LR is capable of hauling up to 200kg of gross vehicle weight.
It is a compact, robust and shareable hard-tail eBike that all riders of different heights and sizes can enjoy, with the new 2021 range seeing several improvements from the Generation 1 launched in 2018. Watch this video below for more information.
Enter the Benno Boost. A long-tail designed, fun-to-ride cargo bike with an aluminium frame and fork. Designed for carrying the kids or heavy loads, Benno manages to give the compact eCargo space a modern cool edge with its custom 2.6" tyres and 24" wheels that can tackle a wide range of surfaces.
With the Bosch Performance Line (Gen3) motor and 25-85 miles of range depending on the choice of battery, the Benno Boost isn't yet a household name in the UK, but it could well be soon…
Time to leave the car in the garage? The Urban Arrow Family is an ultra-versalite bike capable of transporting up to 275kg of cargo! There are cushioned seats and seat belts for the kids, and a host of accessory options including a rain cover, rear rack, yepp mini maxi child seat adapter, and more. Confidently zig-zag your way through traffic.
The light frame, electric pedal assistance and stepless gear shifting guarantee a very pleasant riding experience. It is cycling the way you are used to, with agility and comfortable stability.