We went to Eurobike 2022: Here's what we got up to
An overview of our time at Eurobike 2022 in Frankfurt Germany and a closer look at some new products.
From 12th - 14th July we got ourselves over to Eurobike, The biggest bike conference in the world, in Frankfurt, Germany to see all the latest innovations from the world's leading manufacturers and suppliers, as well as catching up with some old friends. Here's what we got up to.
We went LIVE with Riese & Müller!
It was our first ever attempt at YouTube Live, and barring some initial audio errors, we managed to find our feet with Riese & Müller Head of Research & Development, Felix Ströder, who gave us an overview of their newest models. Ben couldn't resist taking the all new R&M UBN for a spin, as well as going on the back of the MultiTinker, before checking out some other eBikes in the Test Area of Eurobike 2022.
Here's some snaps of the brand new Riese & Müller MultiTinker, as well as the all new Riese & Müller Load4, with the IDIT box.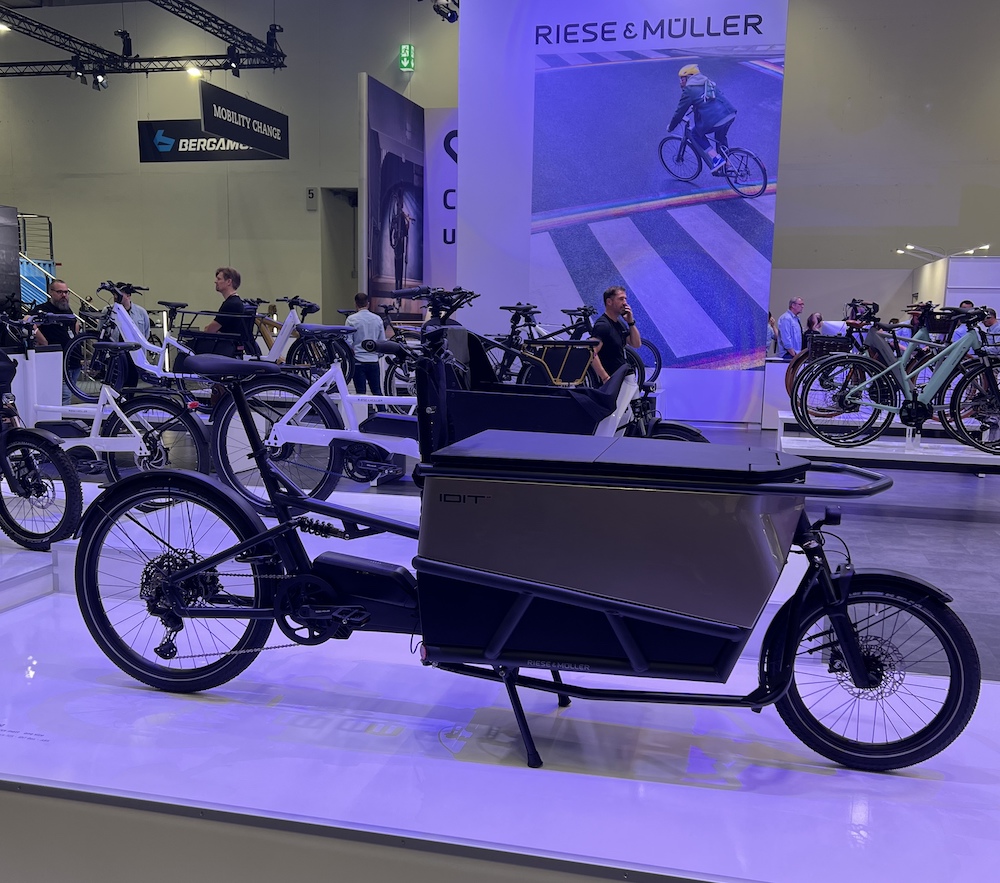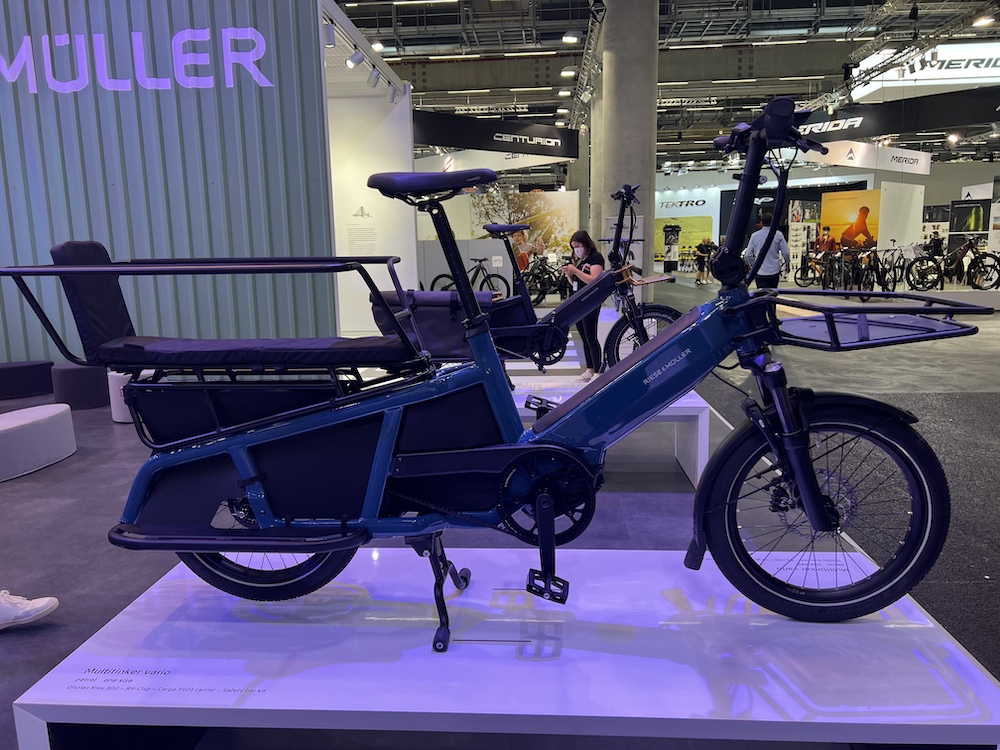 Bosch eBike Systems Press Conference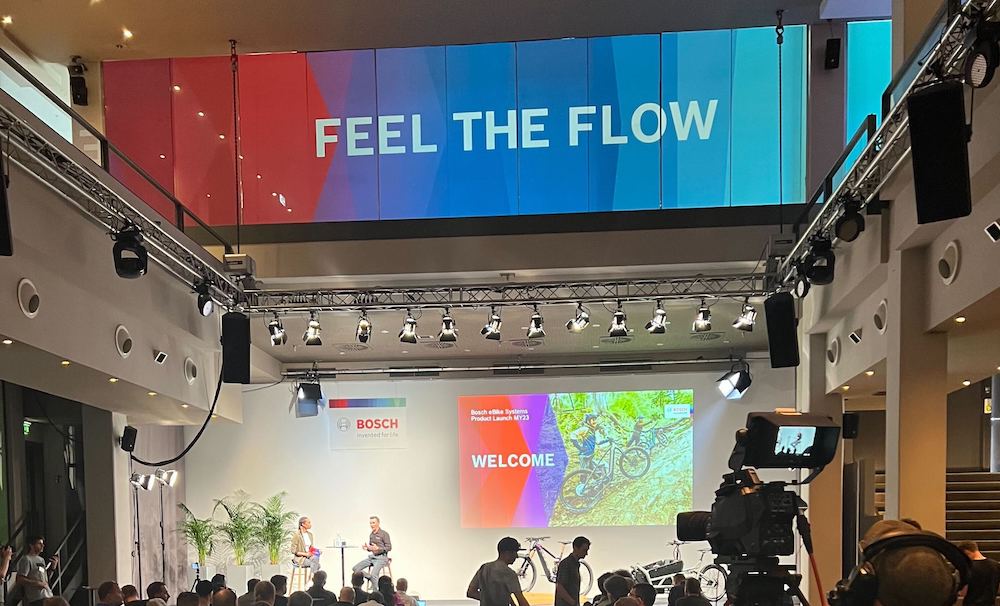 The day before Eurobike officially opened its doors, we were invited as one of only two retailers globally to the international press launch for Bosch eBike Systems' new product range for Model Year 2023.
This was a very humbling moment for us as a business, but also fascinating to get such great insights into the market, as well as the innovations Bosch are providing for the riders of tomorrow. We also got the chance to speak to CEO of Bosch eBike Systems, Claus Fleischer who is not only a real mountain bike enthusiast, but a top man, too!
Moustache 10 year anniversary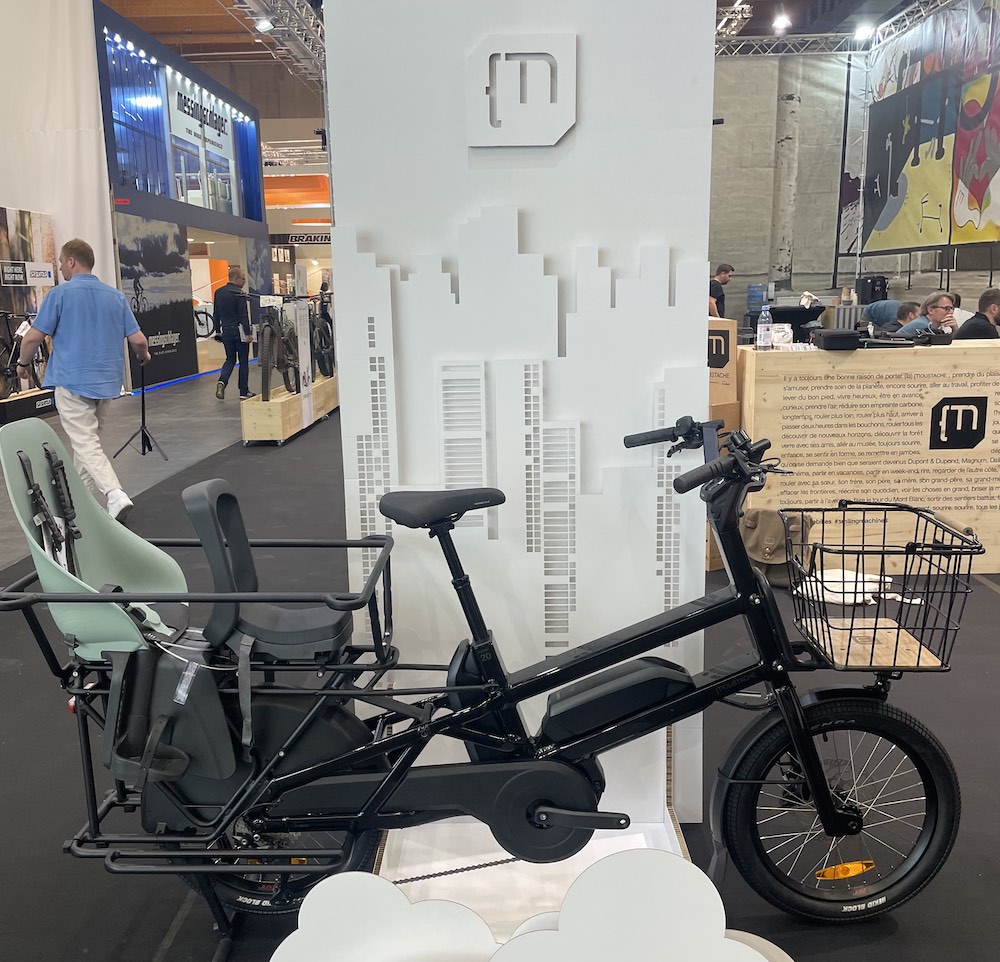 As one would come to expect with the French, they are unforgivingly stylish and à la mode. None more so than our friends across the channel, Moustache, who celebrated their 10 year anniversary in Frankfurt with a pop-up gallery!
We got to see the first ever Lundi 26, a snazzy Weekend and some of their award winning eMTB models out on display, as well as sampling some cheese and wine with all of their team. Moustache, as ever, merci beaucoup for the evening and for your continued support. We're looking forward to seeing some exciting models very soon.
Catching up with friends!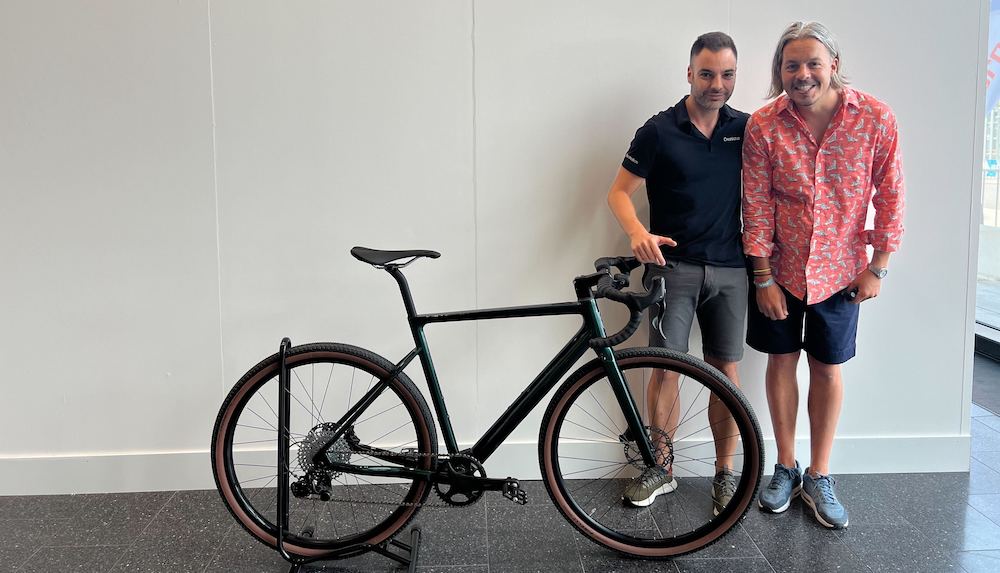 We caught up with Joaquin, the Founder of Desiknio, to talk about releases to their line-up with the new Mahle X20 system. The One Gravel and the One Pinion. We will be releasing an interview over the coming weeks as part of a wider product review with Desiknio, so keep your eyes and ears peeled to our YouTube channel.
Tern bicycles are becoming a main-stay within the sector, as the pioneers of the compact cargo category continue to make huge strides here in the UK. We caught up with Tern Founder, Josh Hon, and had a chat about the GSD, HSD, as well as the new QuickHaul and NBD.
We also saw Austria and America's coolest inventor, the one and only Benno, at arguably one of the greatest stands at Eurobike 2022, as well as our friends from Urban Arrow, who released the new Post & Parcel 800.
Other notable innovations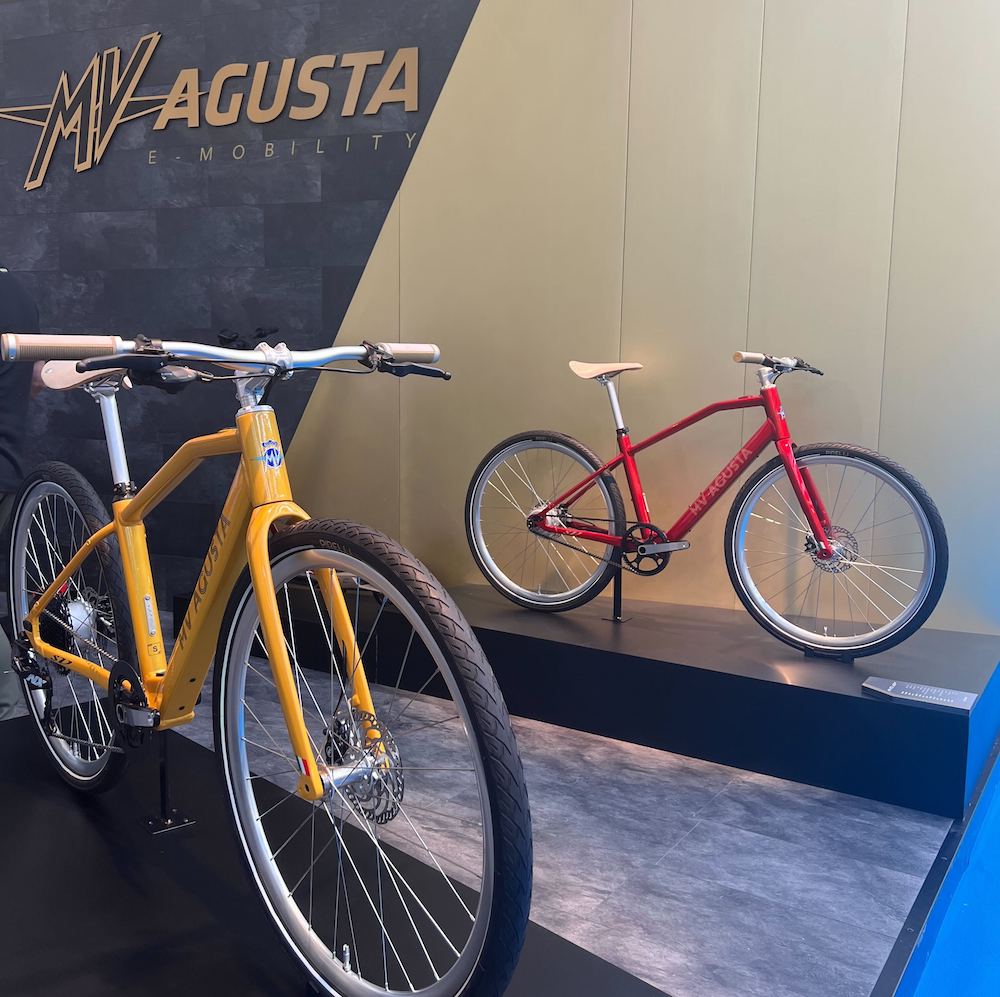 We were mightily impressed with motorbike powerhouse MV Augusta's new venture into all things eBike. Who knows, our Fully Chargers could find themselves looking at an MV Augusta at our London Bridge showroom very soon.
We'll be uploading some of our conversations with our manufacturers in the coming weeks onto Youtube. Otherwise bring on the upcoming season.