Fully Charged is live on Papaya Marketplace
In keeping with our commitment to revolutionize businesses of all sizes' logistics by providing a cost-effective, efficient and eco-friendly alternative to traditional methods of transport, we have partnered with Papaya Technologies in listing our range of eBikes for commercial use.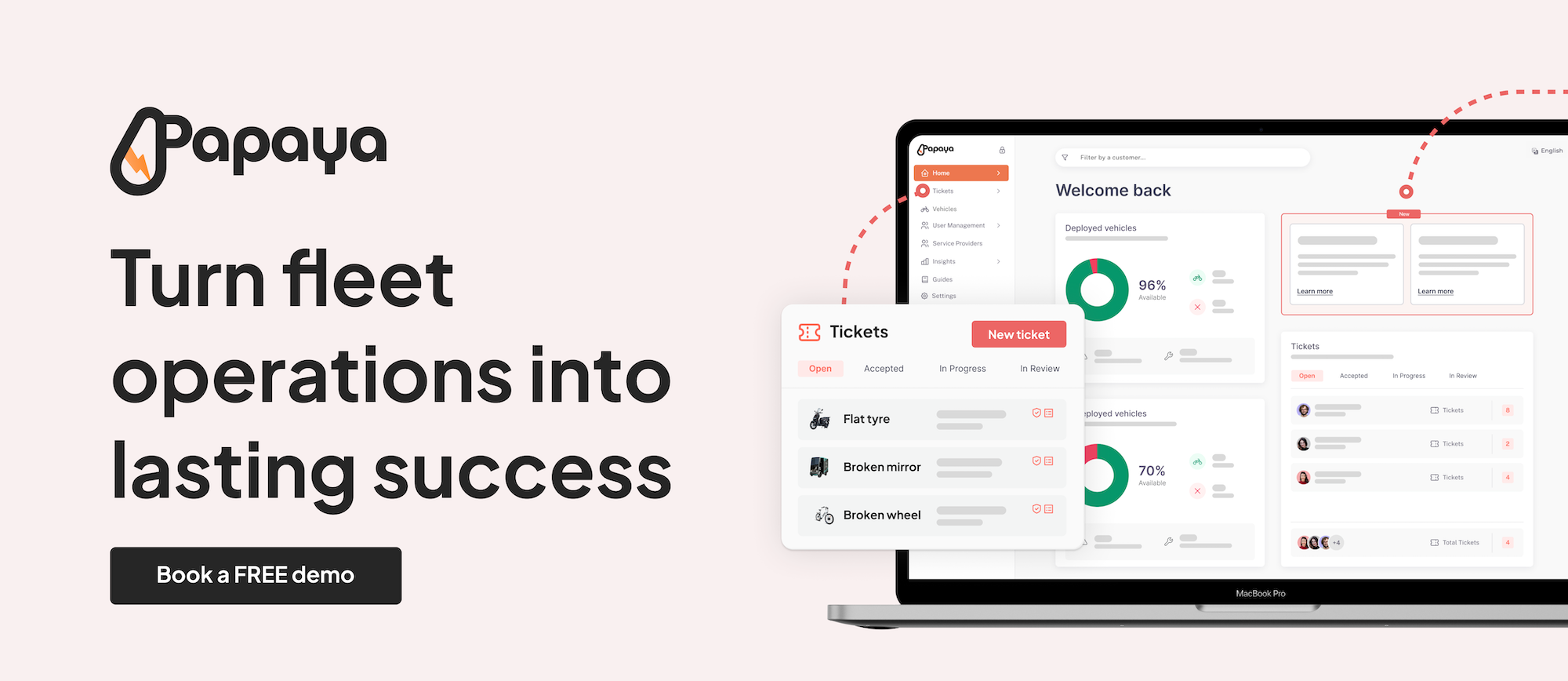 With local councils and constituencies across the UK clamping down on their net-zero policies, the introduction of low-traffic-neighbourhoods and policies in place to help reduce non-compliant vehicles from being on the road, it couldn't be more important for businesses to see the benefits of using a commercial fleet.
That is where Papaya steps in. Papaya's B2B marketplace is a one-stop-shop designed to remove the barriers to fleet electrification. Of course, as specialists in this field, we know all too well about the wider benefits associated with onboarding fleets onto electric bikes, as well as offering the widest cargo bike selection available out of any retailer in the UK for businesses.
However, we understand the importance of building wider awareness for cargo bikes both in the UK and globally and believe Papaya are best placed to build the biggest ecosystem of sustainable vehicles in the world. As part of our partnership with Papaya, end-users can browse our selected commercial products, ranging from world leading manufacturers such as Vok Bikes, Riese & Müller, Tern Bicycles and Benno Bikes, as well as listing our services.
Included with Fully Charged are maintenance packages and financing options, including our latest eBike Leasing initiative with BikeFlex. We're looking forward to our collaboration with Papaya and introducing this new form of transport to PLC's, LTD's, Soletraders… and everyone in between!