What are the differences between the Tern HSD & GSD?
The Tern HSD and Tern GSD are two of Tern Bicycles' most prolific models, known for their impressive hauling capabilities. While one is all about 'Hauling Stuff Daily' (hence HSD) and the other, 'Getting Stuff Done' (GSD), you wouldn't be alone in initially wondering what the actual distinction between the two compact electric cargo bikes is!
While they belong to the same brand and share some common features, there are notable differences in their design, size, and weight-carrying capabilities. In this comparison, we will focus on these distinctions to help you make an informed decision when choosing the right cargo bike for your needs!
Overview of both cargo bikes
Tern HSD
The Tern HSD is designed as a slightly more compact and urban-focused cargo bike compared to the GSD. While it may not match the GSD's weight-carrying capabilities, it still offers considerable gross vehicle weight.
Tern GSD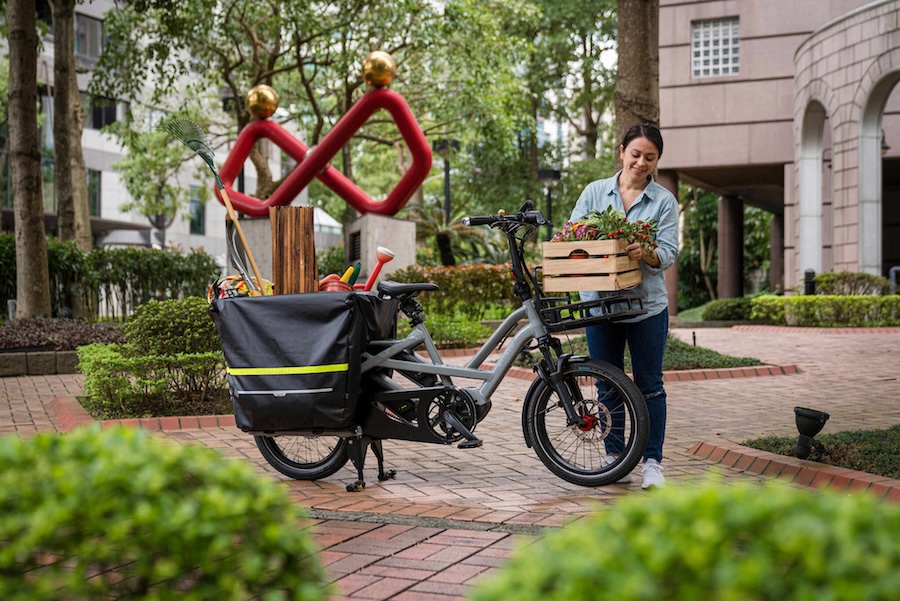 The primary objective of the Tern GSD is to be a practical and versatile cargo bike, enabling hassle-free transportation as a direct replacement for cars. It is known for its impressive weight-carrying capabilities, making it a favorite among families, be it in the city, suburbia, or the countryside, as well as business owners.
Carrying Capacity
Tern HSD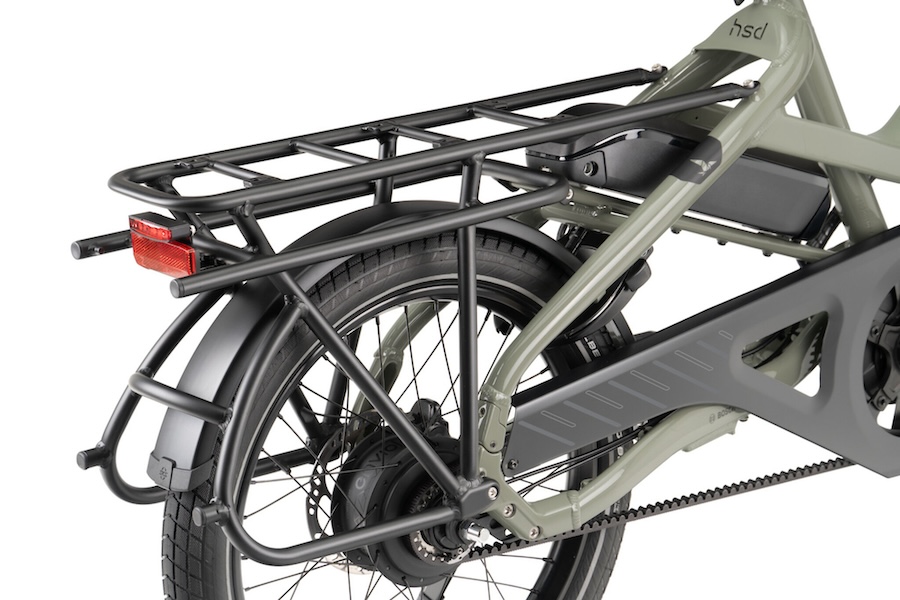 Carrying capacity: The Tern HSD has a maximum payload capacity of 170kg, including the rider. While this is slightly lower than the GSD's capacity, it is still substantial and more than adequate for many daily needs, such as groceries or business cargo, carrying one kid or one adult!
Tern GSD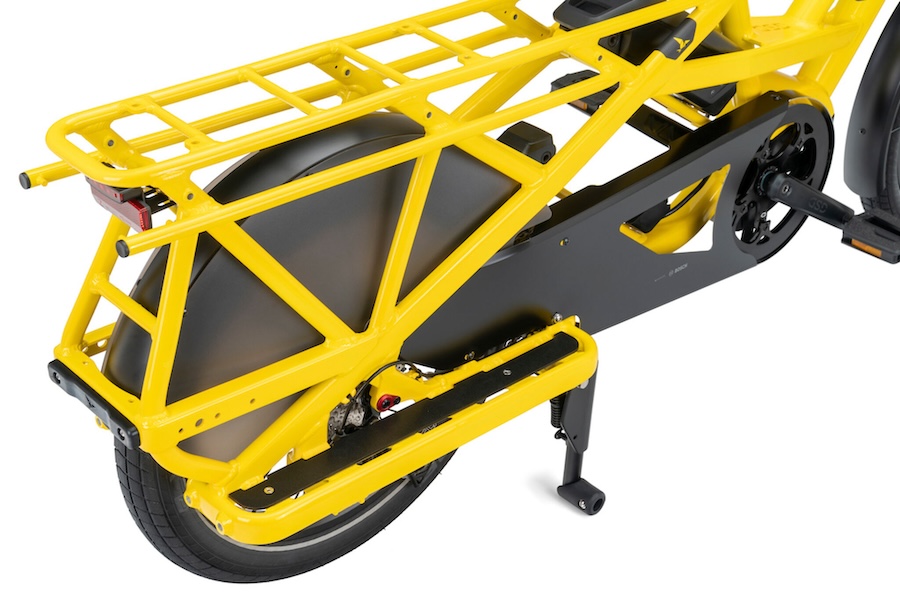 The Tern GSD is renowned for its ability to carry heavy loads. It boasts a maximum payload capacity of 200kg, including the rider. This makes it suitable for transporting two kids (perhaps an adult and a kid on the rear-rack) or even substantial cargo loads for business use-cases.
Design
Tern HSD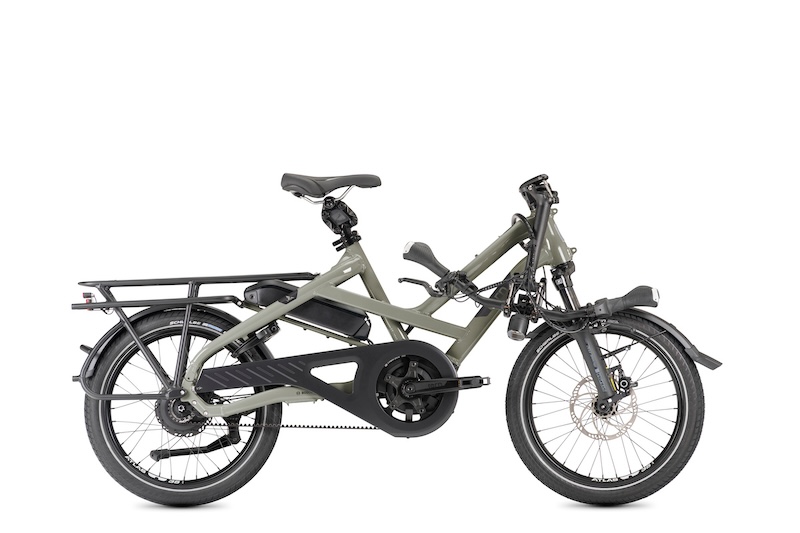 Compact design: The HSD is designed to be more compact than the GSD, and is only 170cm long, which is smaller than your average orthodox bicycle, making it suitable for urban environments with limited storage space. Its smaller size allows for easier maneuverability and parking, which can be a significant advantage in crowded city streets.
Tern GSD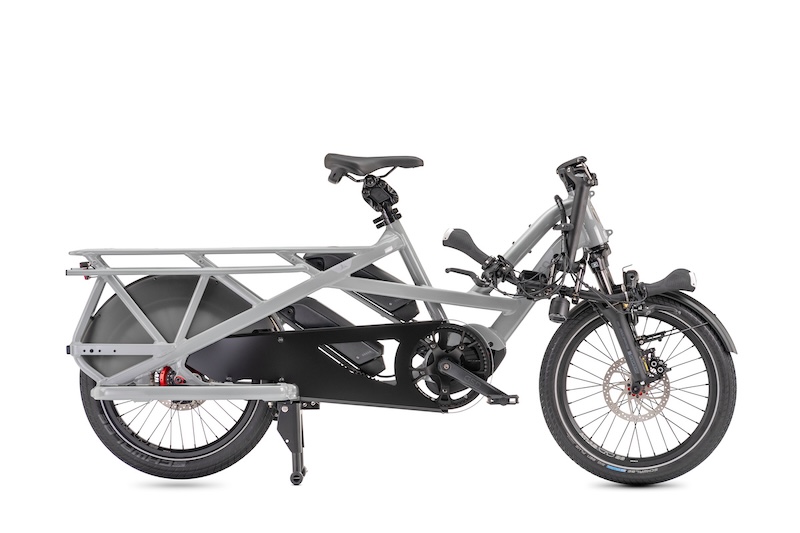 Compact design with a larger rear-rack: The GSD features a larger welded subframe when compared to the HSD. This contributes to its excellent stability and rigidity when carrying heavy loads. However, the bike is only 10cm longer than the HSD, and is 180cm in length. The longer rear-rack provides ample space for various cargo configurations including two kids. The GSD benefits from having a locking kickstand which is especially useful when putting toddlers into their child seat or when older kids are using the bike as a climbing frame.
---
Bosch eBike System
Tern HSD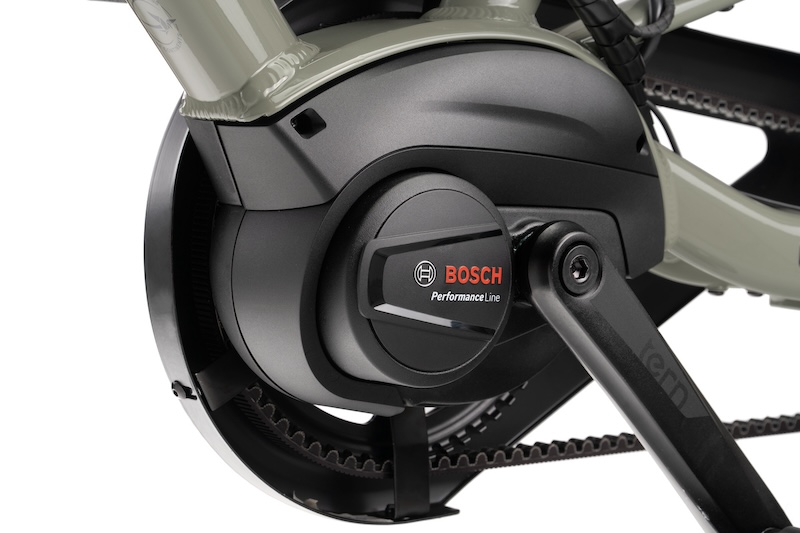 The Tern HSD comes with the all-new Bosch Performance Line motor, with 75Nm of torque and 300% pedal assistance, which is ample for taking your kid, partner, or yourself around the city! This system ensures that you can effortlessly navigate urban terrain while feeling stable and safe with your precious cargo! A 545Wh battery comes as standard on the Tern HSD.
---
Tern GSD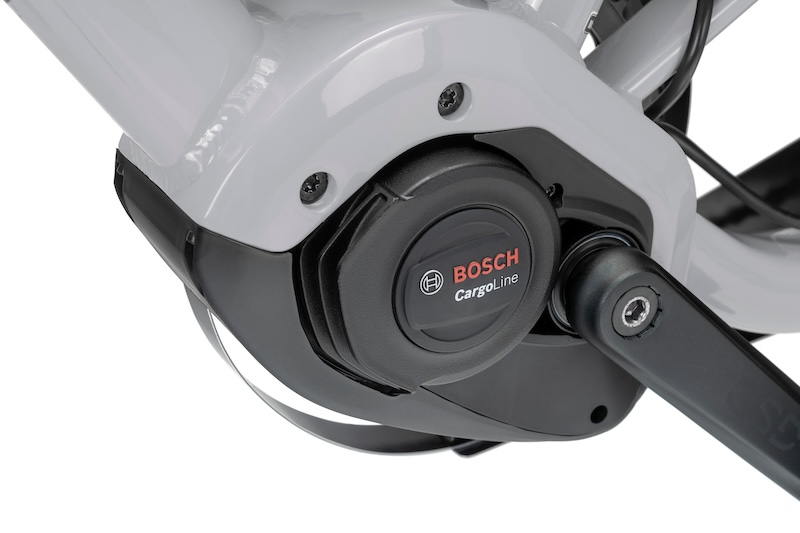 The Tern GSD is equipped with the Bosch Cargo Line motor, which has 85Nm of torque and, wait for it… 400% pedal assistance! This is Bosch's most powerful motor, and provides excellent pedal assistance with high torque output, making it easier to conquer the steepest of hills and travel longer distances. Rest assured, it really can go up any hill, and with kids on the back… we get asked this question a lot!
---
Adaptability/Accessories
Tern HSD
The HSD is just as adaptable as the GSD, and offers many of the same accessory options that its older sibling shares, such as the Mini Clubhouse and Storm Box Mini.
The HSD comes with various integrated features designed for urban living. Certain models such as the S00 & P5i feature a robust, low-maintenance Gates Carbon Drive belt, integrated lights for safety, and fenders to protect against road spray. These features make it a practical choice for daily commuting and errands.
---
Tern GSD
Much like the Tern HSD, with the Tern GSD you can add various accessories to suit your specific needs. These include Tern Cargo Panniers 52 or Cargo Panniers 37, front racks such as the Hauler Rack & Transporter Rack , child seats, or a cargo box ( storm box). This adaptability is one of the reasons why the GSD is a popular choice for Londoners and country dwellers alike! Here is a link to a YouTube video of us showing different configurations.
The Tern HSD has three different models, the HSD P10, HSD P5i and HSD S00, all specifications of each model can be found on their respective product pages.
The Tern GSD has four different models, the GSD S10 LR, GSD S10 LX, GSD S00 and GSD R14, all specifications of each model can be found on their respective product page.