What is a quadracycle electric cargo bike?
Quadracycles have been around for over a century, and while they may not be as popular as their two-wheeled counterparts, they are gaining immense traction across mainland Europe. Since their electrification, the stability and load-carrying capacity of these four-wheeled bikes has led to a massive uptake, specifically in the delivery cargo bike sector.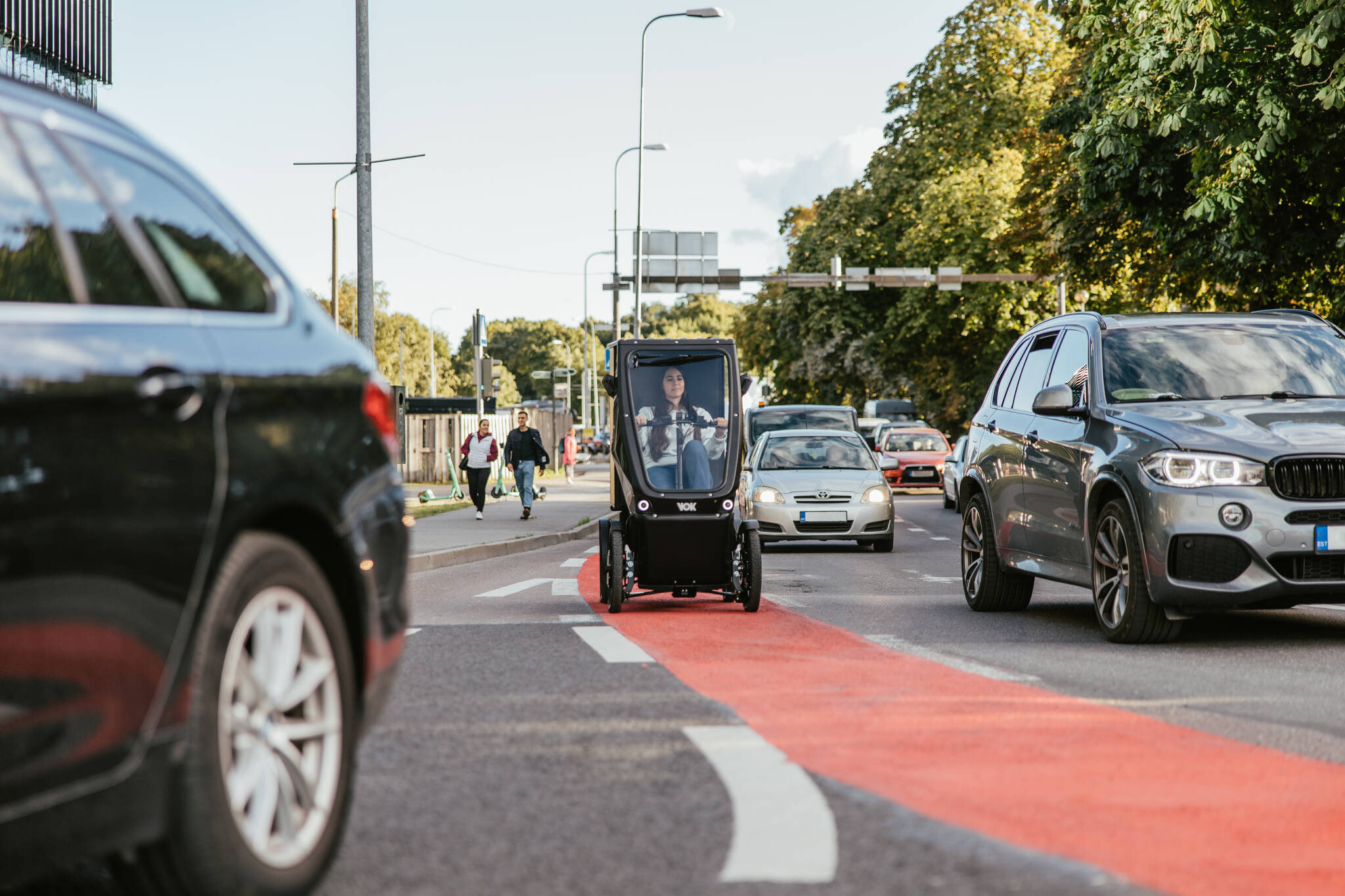 In this article we'll explore what a quadracycle is, its history, how it differs from orthodox two-wheeled cargo bikes, its legality on cycle lanes and learn about some of the brands that are leading the charge in this segment, namely Vok.



History of quadracycles

The quadracycle has a long history, dating back to the 19th century when it was first introduced as a passenger-carrying vehicle. It was primarily used for recreational purposes until the 20th century, when it was repurposed for industrial use, as a cargo-carrying vehicle. In the early 1900's, quadracycles gained popularity amongst couriers and merchants, who used them to transport goods. In recent years, electrification of these vehicles has increased their load carrying capacity and rideability, opening up their usage to new markets.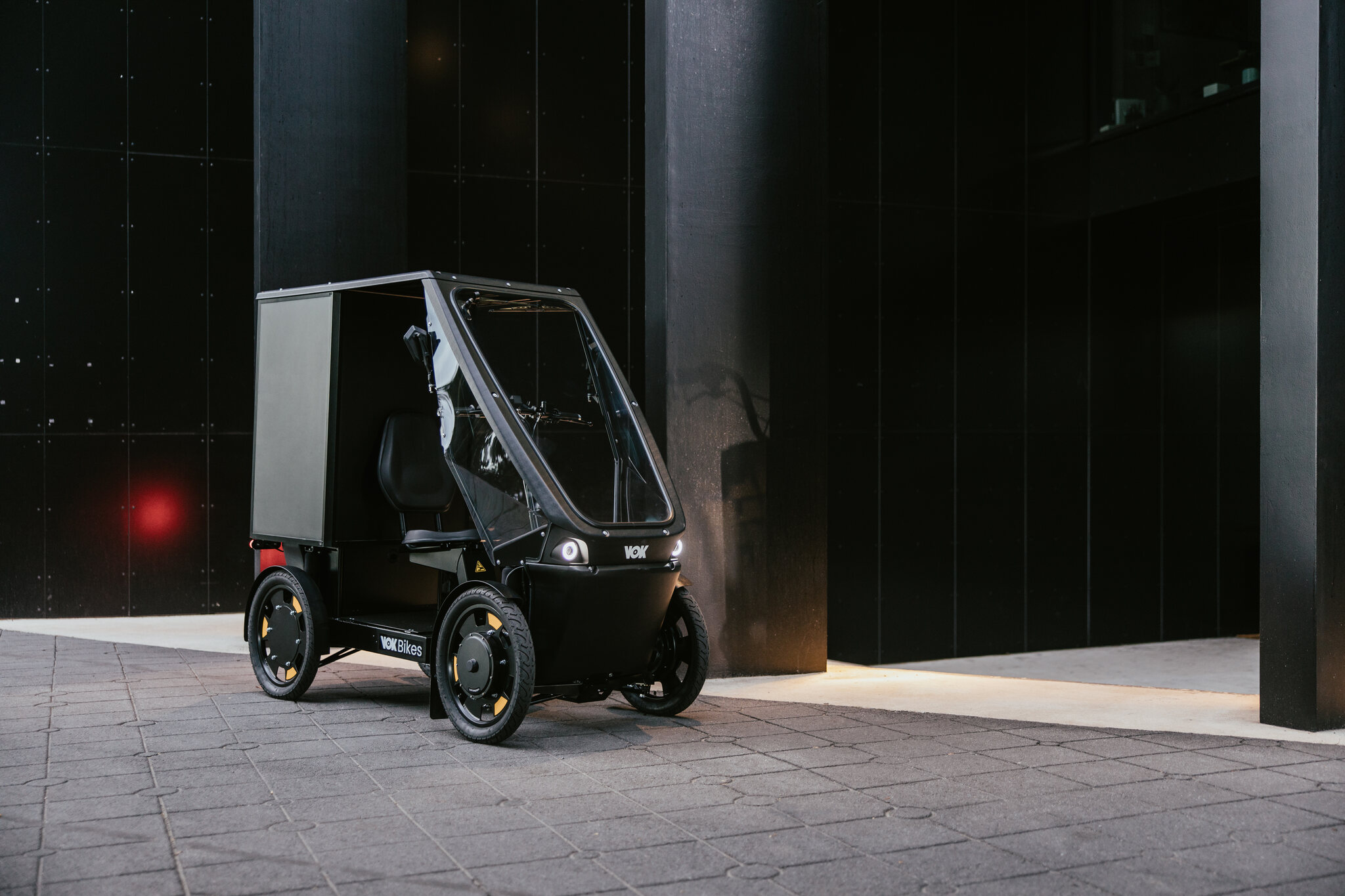 Where are quadracycles being used?
Due to their high load-carrying capacity and ease of riding, the quadracycle has become very popular across a range of applications and industries, within businesses and organisations small and large working in logistics, courier and delivery services, construction, facilities maintenance, and many others. With the race to net zero underway, any organisation looking to decarbonise and transition to more sustainable transport solutions can enjoy the benefits of this form of an electric cargo bike without sacrificing too much from their polluting van counterparts.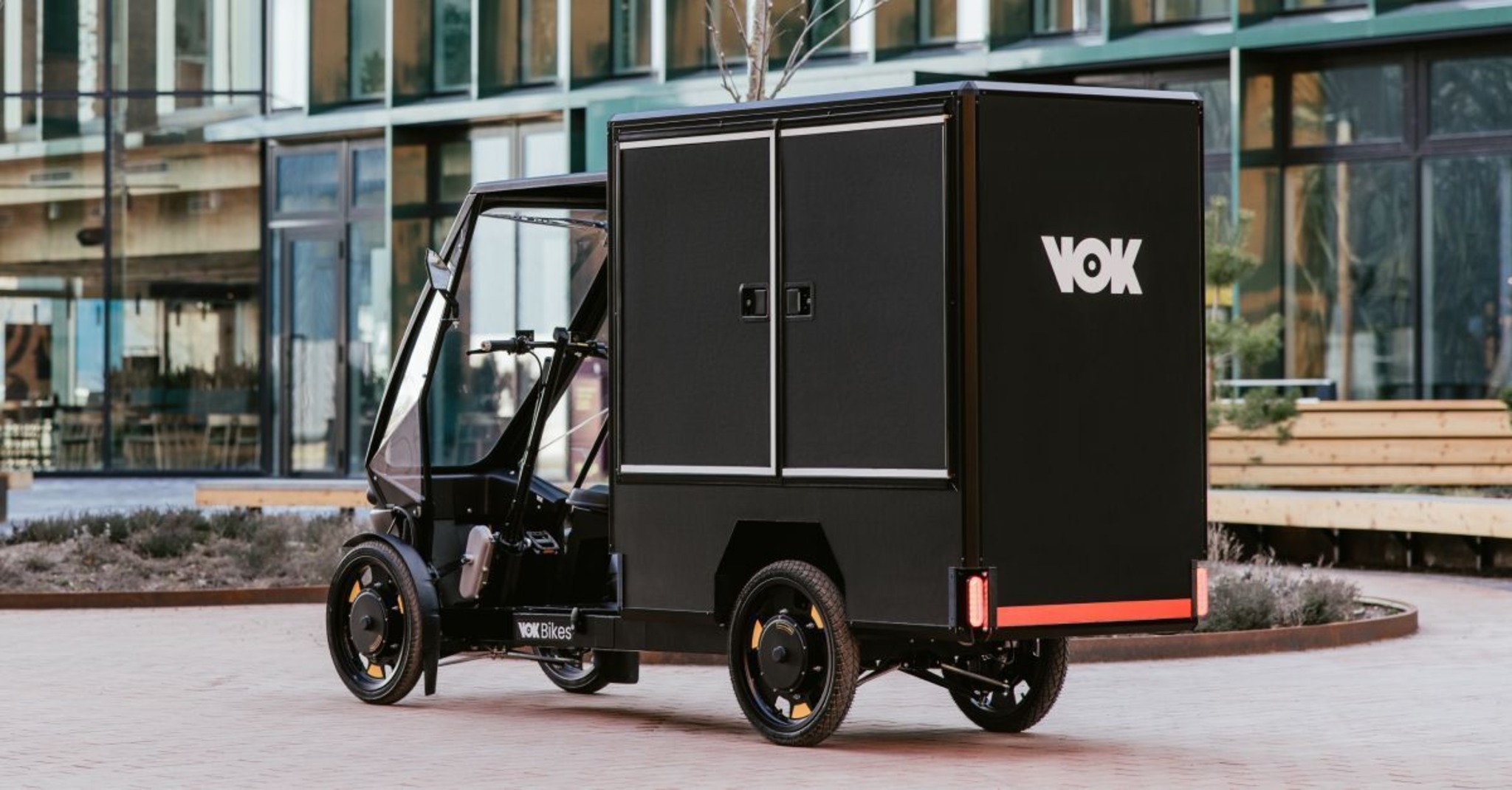 What's the difference between a quadracycle and a two-wheeled electric cargo bike?
Quadracycles, as the name suggests, have four wheels and not two. Pedals are situated underneath the steering wheel and in the same position where the accelerator and brake is on a car. In order for the electric quadracycle to gain assistance from the motor, the rider must pedal, as is the same with an electric bicycle, therefore making the quadracycle pedal-powered. In line with electric bikes, the law surrounding quadracycles is that the motor can only assist you up to 15.5mph (25km/h).
Much like premium two-wheeled cargo bikes, quadracycles are stable and are ideal for carrying heavier loads. Unlike a traditional bicycle, a quadracycle offers more support to the rider, with a seat, as well as trusted shelter from the elements. In addition, there's no need to balance the bikes as there are with two-wheeled electric cargo bikes, with quadracycles being easier to handle when loaded owing to the weight being distributed more evenly, most noticeably at low speeds and whilst stationary.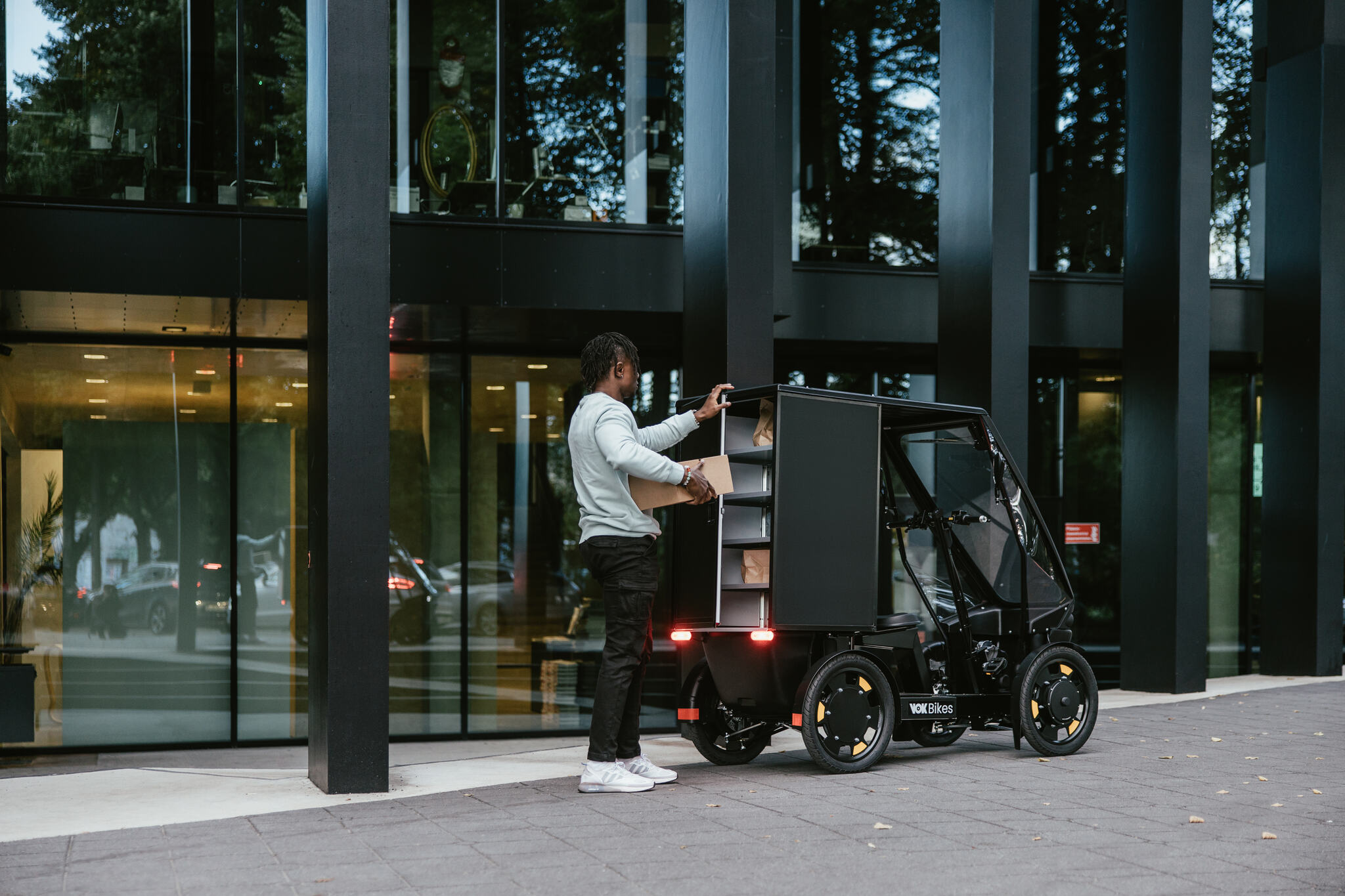 Can they be ridden in cycle lanes?
Yes! Here in the UK quadracycles are classified as electric cargo bikes and can be ridden in cycle lanes.


What is an example of a quadracycle?

Vok is a leading manufacturer of quadracycles, with a range of cargo-carrying models, namely the Vok S and the Vok XL. Designed and built in Estonia, their quadracycles are have been developed to be practical, efficient and eco-friendly, making them an excellent choice for businesses and individuals looking for a sustainable mode of transport. If you would like more information surrounding the Vok quadracycle, please book in for a virtual consultation or book a test-ride with our eBikes for Business team HERE.

Vok has been engineered for longevity, with durability and rider comfort in mind. When compared to its competition, the Vok's benefits are obvious. Regenerative brakes remove the reliance on the brake disks and pads, reducing wear and extending service life. Independent suspension makes for a smoother journey both for rider and cargo. Chainless drive reduces maintenance requirements and downtime. And for the rider there's an ergonomic bench-like seat in place of the usual bicycle saddle, a USB charging port and an all-important windscreen wiper for the great British weather.
Quadracycles are an excellent alternative to two-wheeled cargo bikes, offering stability, comfort and safety. They have a long history in industrial transportation, and with the rise of eco-friendly and sustainable transport options, quadracycles are becoming more popular than ever across a range of industries.