Single Speed, Road Bike? Here's Our Top Five
In 2018 there is an eBike for almost every riding style you could think of. From DHL using eCargo bikes for deliveries, to kitted out commuting bikes built for comfort and range. So what about the weekend road bike rider. The individual who wants to cover a few miles on their single speed with the
In 2018 there is an eBike for almost every riding style you could think of. From DHL using eCargo bikes for deliveries, to kitted out commuting bikes built for comfort and range. So what about the weekend road bike rider. The individual who wants to cover a few miles on their single speed with the squad before locking up the bike outside a pub and tucking into lunch? Those who want a bit of electrical encouragement on a crisp spring morning and don't need panniers, mudguards or sometimes even gears!
Here is the Fully Charged run down of 5 of our favourite road bikes that fit in to this very broad category…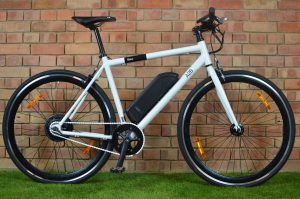 A2B Blake
Opening the line-up is A2B's offering to the single-speed market. Weighing in at 17.6kg A2B has produced this road bike with the casual rider in mind. Based on the classic single speed shape for riders looking for minimal distractions – on the handlebars and throughout their ride. A small LCD screen on the bars shows assistance mode and battery level – other than this you are on your own!
At £995 the Blake boasts the lowest price on this list, it comes with two wheels, a motor and a 374Wh battery, what more do you need?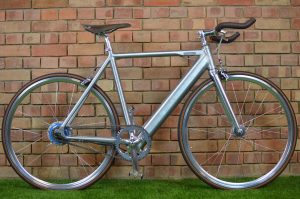 Coboc ONE Rome/Soho
Number two on our list is a master class in style, it is difficult to choose between the Rome and the >Soho so we went with both. German built Cobocs are some of the sleekest eBikes on the market. Downtube battery integration combined with completely clutter-free handlebars (no controller, gear levers or throttle) turns these eBikes in to pieces of art, not just electric bikes! Both weigh under 15kg, meaning there is little compromise in riding style from a non-assisted single speed road bike. Situated in the rear hub is a 250W motor, which will provide more than enough assistance for riding home from the pub on a Sunday afternoon.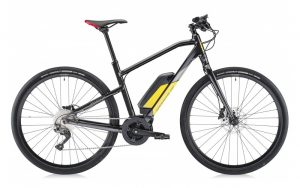 Moustache Dimanche 28 Fitness 3
Moving away from the single speed towards electric bikes slightly more suited towards super long distance leisure rides, we come to the Moustache Dimanche 28 Fitness 3. A lot of care has been taken with the design of this bike, providing the right levels of assistance while giving the rider freedom to push past the 15.5mph limit. This is due to the new Bosch Active Line Plus motor, a lighter unit designed to reduce friction after the motor cuts out. Hills will be welcomed by the fitness enthusiast, while the 500Wh battery and Active Line Plus combination will cure any symptoms of range anxiety.
We will have the Moustache Dimanche Fitness 3 arriving in the next couple of months. If long leisure rides are your thing and you feel some e-assistance could be the difference between going for rides and staying inside, this could be the eBike for you!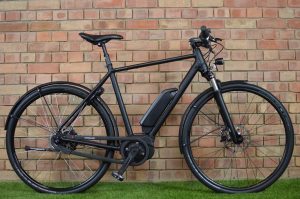 Riese and Muller Roadster
Keeping up the Bosch Active Line Plus theme, this time on a Riese and Muller is the Roadster. This is the sporty road bike in the Riese and Muller range, but don't be fooled in to thinking this means it lacks any function! As always with Riese and Mullers, there are many customisation options. A firm favourite for reliability and a smooth ride is the carbon belt drive and Shimano Alfine Di2 hub gear option. Carbon drive systems are notoriously reliable. If you're a die-hard single speed rider, the electronic shifting on the Di2 will change your opinion on gears…
We gave the Roadster a brief putting through its paces during our Reise and Muller demo day and it left us wanting a lot more!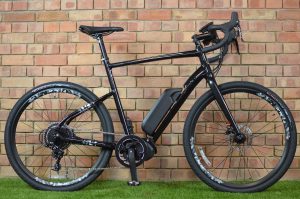 Raleigh Mustang Comp Electric
Powering our final offering in this list of versatile road bikes is a drive system we haven't yet come to – Shimano Steps E6000. The Raleigh Mustang has been a staple in Raleigh's non-electric range for some time, so adding an electric motor means you can go further for longer, and explore more! The Mustang is classed as an 'Adventure' bike. So if your riding crew or family want to take the ride off the beaten track, you'll have no second thoughts about following!
For the solo rides where you're looking to beat personal bests, the Shimano Steps E6000 system offers little to no drag, meaning speeds above 15.5mph are easily attainable. From Clement X'Plor tyres to drop bars to the 11-speed cassette gearing, the Mustang oozes style and function!
If you feel Sunday morning rides could be Fully Charged by one of these eBikes and this has peaked your interest further, please contact us to arrange a test ride or gather further information.