The Tern Quick Haul P9 - Your lightweight cargo eBike, sorted
We take a first look at Tern's all new compact eCargo bike!
Tern have added to their line up of utilitarian compact eCargo bikes with the brand new Quick Haul P9, which is 'optimized to make life in the city a little easier, a little more convenient, and a lot more fun' according to the company. If you're looking for the versatility of the Tern HSD, that's lighter and at a better price point, then Tern's newest addition to their family could well be your answer.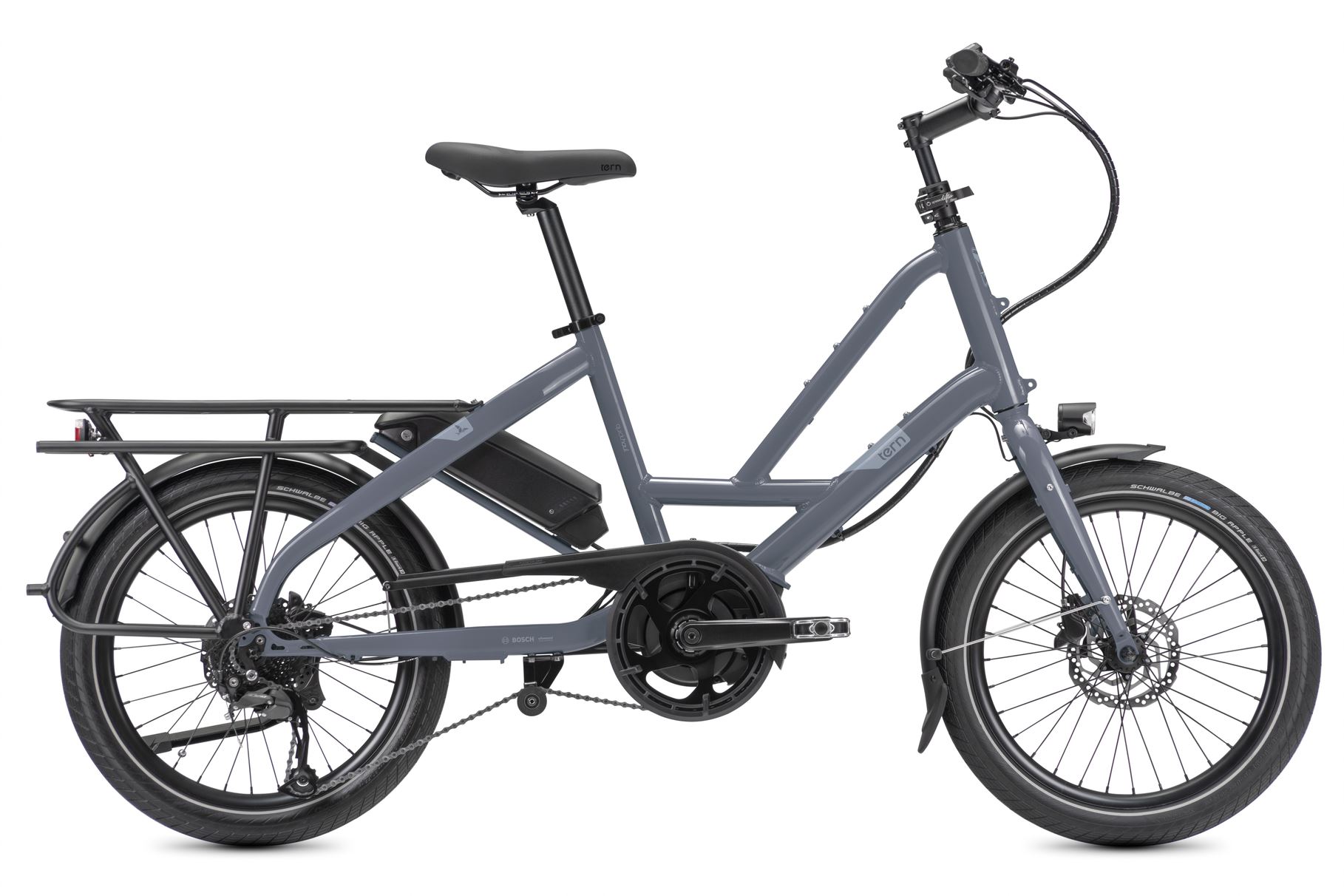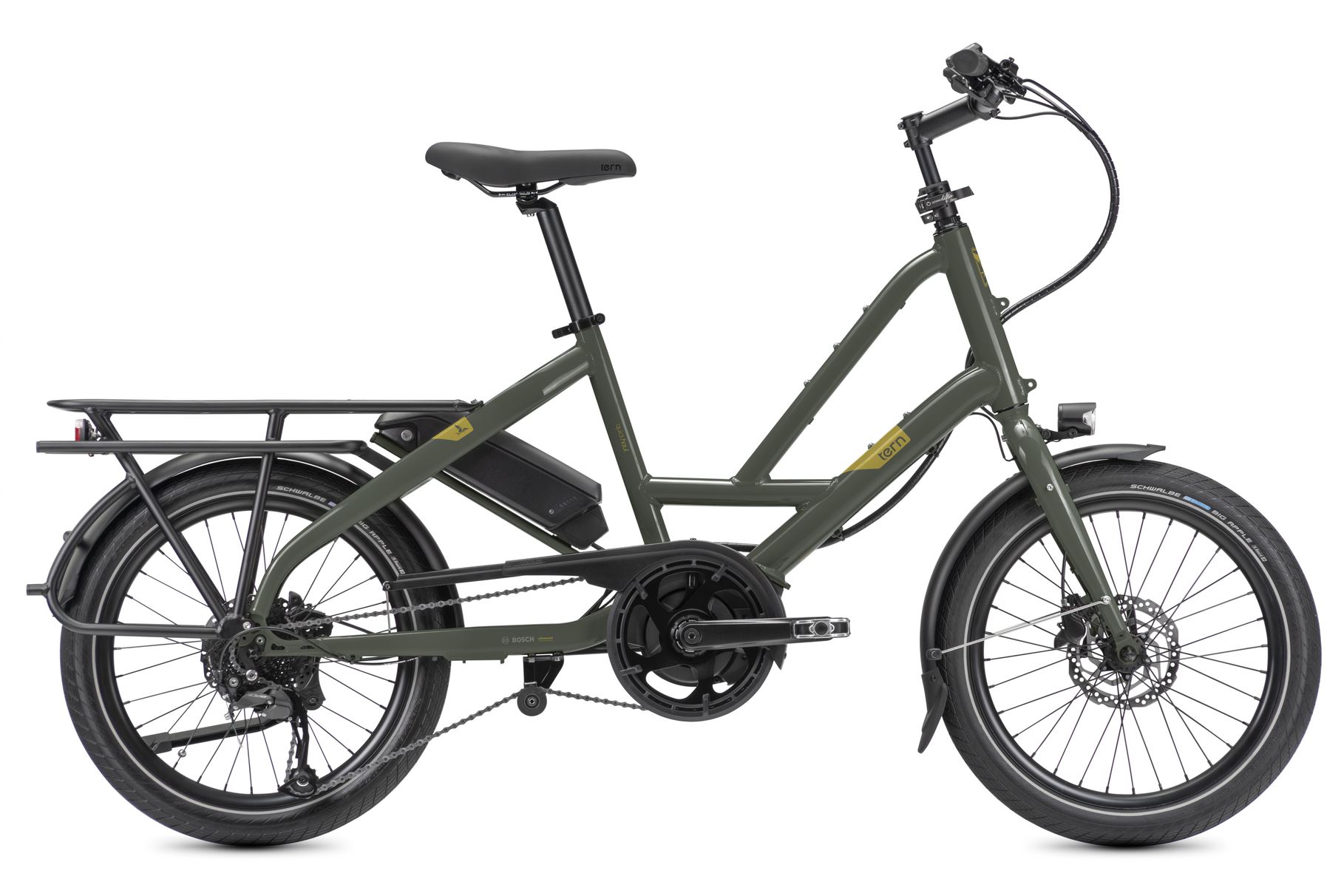 As pioneers of the compact eCargo category, both the Tern GSD range and Tern HSD range have been accredited by many as being at the forefront of this popular sector. Families and businesses have learnt to love these supremely useful day-to-day, car and/or public transport replacements for city life. And yet, in line with similar strategies led by manufacturers across various industries, the Quick Haul is designed to bring their cargo family to the masses, by offering a product that is competitively priced.
We had the pleasure of witnessing the unveiling of the Quick Haul at the opening of our Guildford store on March 15th and our team are already mightily impressed with the newest addition to the Tern family, with there being some notable advantages against the other models in the range, as well as other brands with comparable products.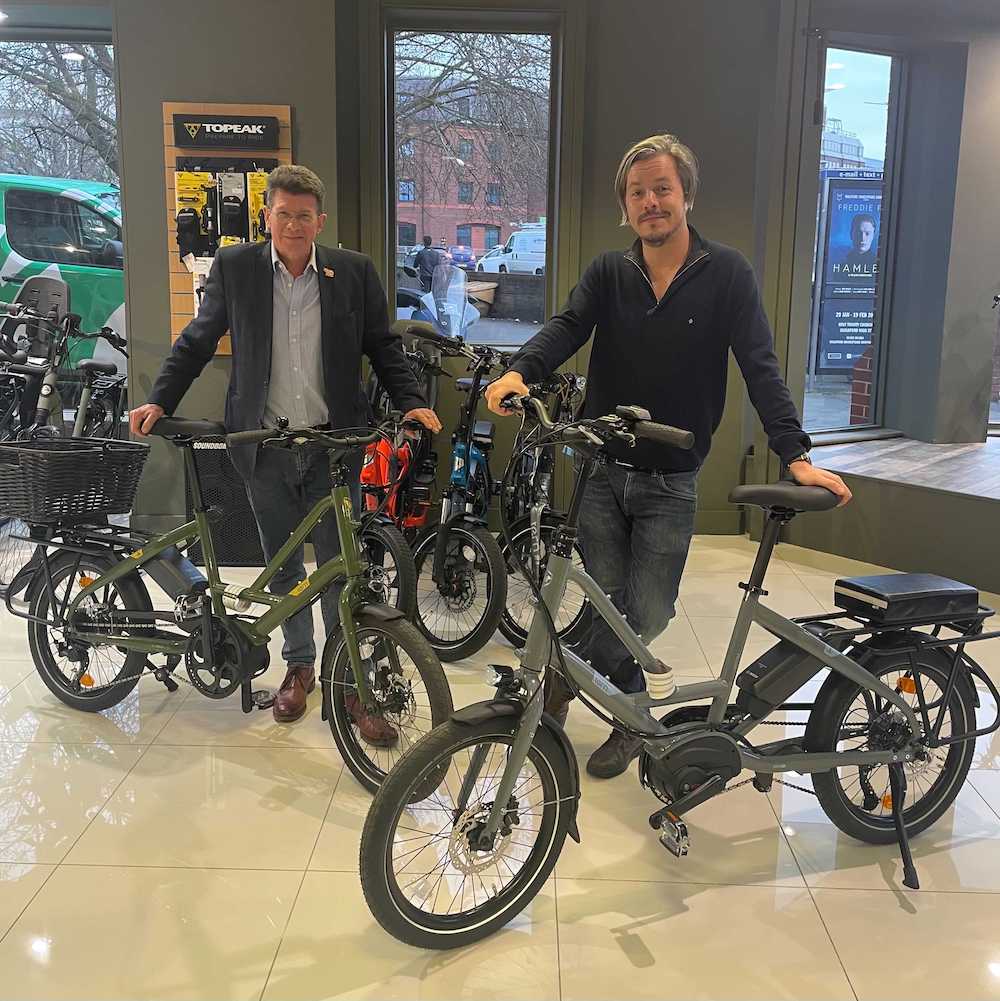 The Quick Haul is no bigger than a normal city bike, it can carry a small passenger, it can do the weekly shop, it can do daily last-mile deliveries if you're a business owner. It simply brings the city to your feet.
Versatility and Convenience
'The Quick Haul is how an eBike optimized for city life should be designed' says Josh Hon, Founder of Tern Bicycles. The bike has a low-step-through frame for easy access, it has plenty of room to carry stuff or even an extra passenger, it is compact to easily navigate stairwells, elevators and busy streets. The Quick Haul features the emblematic vertical parking design feature from Tern, perfect for storage practices, be it at home, in the office or in a crowded parking bay. It comes with a long seatpost and telescopic stem, allowing for universal riding from 4"11 to 6"5.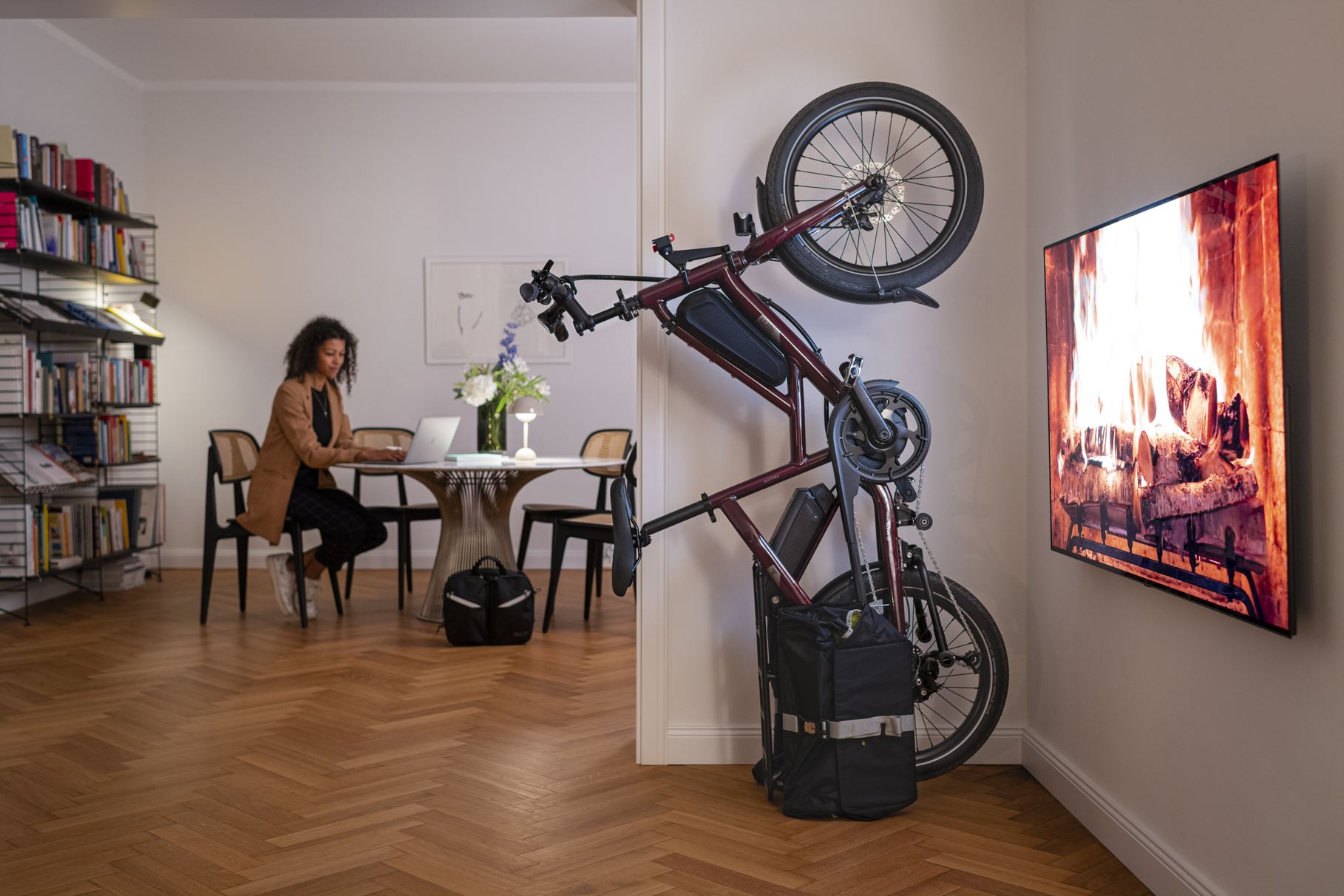 Bosch eBike System
The Quick Haul packs a punch with the Bosch Generation3 Performance Line motor, offering 300% pedal assistance and 65Nm of torque. This is an excellent motor for city use that can provide real support when carrying loads up and down hills. The Quick Haul comes with a 400Wh PowerPack battery, assisting you up to 65 miles of range in the lowest level of assistance.
Cargo Capacity
The bike can take 150kg of gross vehicle weight, with the rear rack taking up to 50kg. The headtube comes fitted with the systematic double mount point of Tern's other cargo products, allowing for either the Hauler of Transporteur front rack to be fitted for up to 20kg of carrying capacity.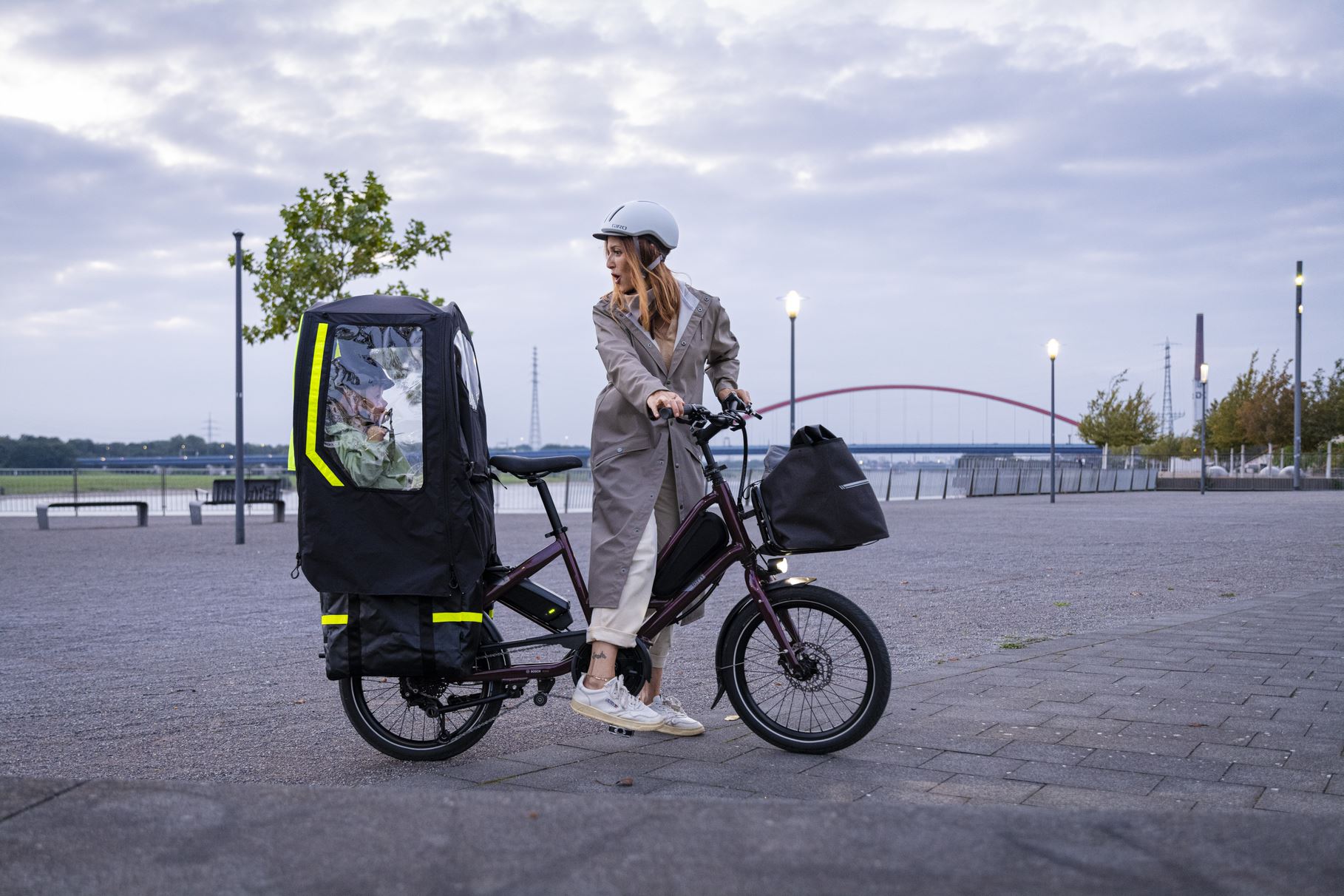 If you were looking to carry a child, then the Clubhouse Mini, released originally for the HSD, can be used with either a seat pad or a Thule Yepp Maxi seat. As is the same with the HSD, you can also fit a storm box, which provides additional storage space across the rack and down the sides. There is also the option of fitting a storm shield, too, should you wish to keep your little one fully protected from the weather.
If you were only looking to carry a limited amount of cargo, the rear rack can fit a soft crate. As ever with the abundance of Tern accessories, there are many different ways for you to configure the bike for your needs.
Aesthetics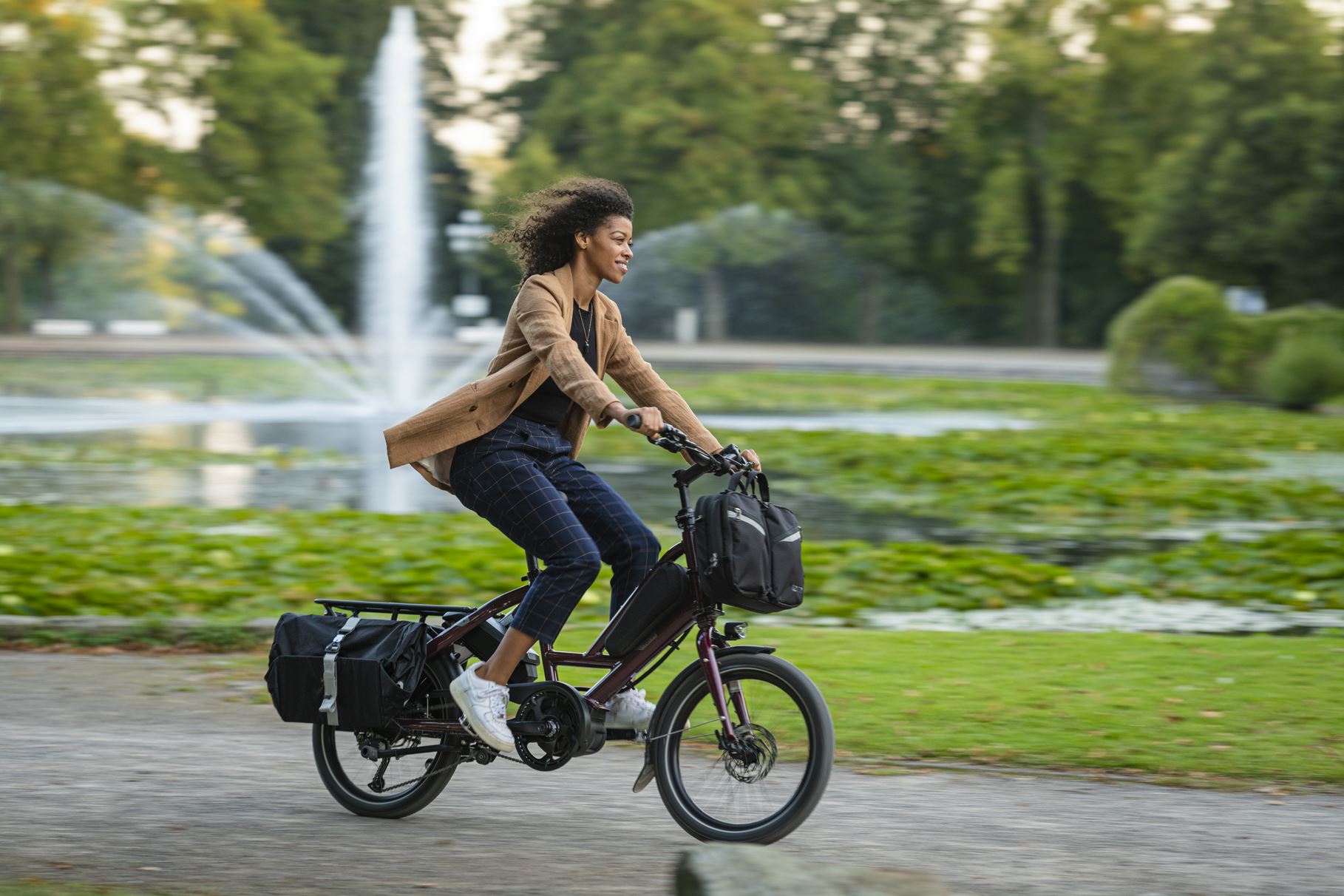 Much like its older siblings, the Tern Quick Haul has an alloy-frame with 20" wheels. There have been whispers that the Tern Quick Haul does provide an element of 'the cool factor' courtesy of its new frame design. You can also have an additional promotional plate which fits inside the frame, perfect if you're looking for a last mile option for city businesses.
Price Point
At £3,000 the Quick Haul P9 is a brilliant cargo option for the price point and offers a great gateway into the Tern cargo bike range. Whilst the Quick Haul P9 does not offer front suspension or a Gates Carbon Belt Drive, it comes complete with a Nine-Speed Shimano alivio drivetrain, along with Shimano hydraulic disc brakes, offering a great range ratio and good stopping power to get you around the city. There is also the Quick Haul D8 (£2,800) that comes with this range, but we are not stocking the product.
Eco system of accessories
Tern have one of the most impressive array of custom made accessories, built specifically to fit their eBikes. From weatherproof 'Storm Boxes', to Dog Carrying baskets, to cargo specific racks to transport up to 100kg of goods. The Quick Hall can be configured so that you can hop and ride, all year round!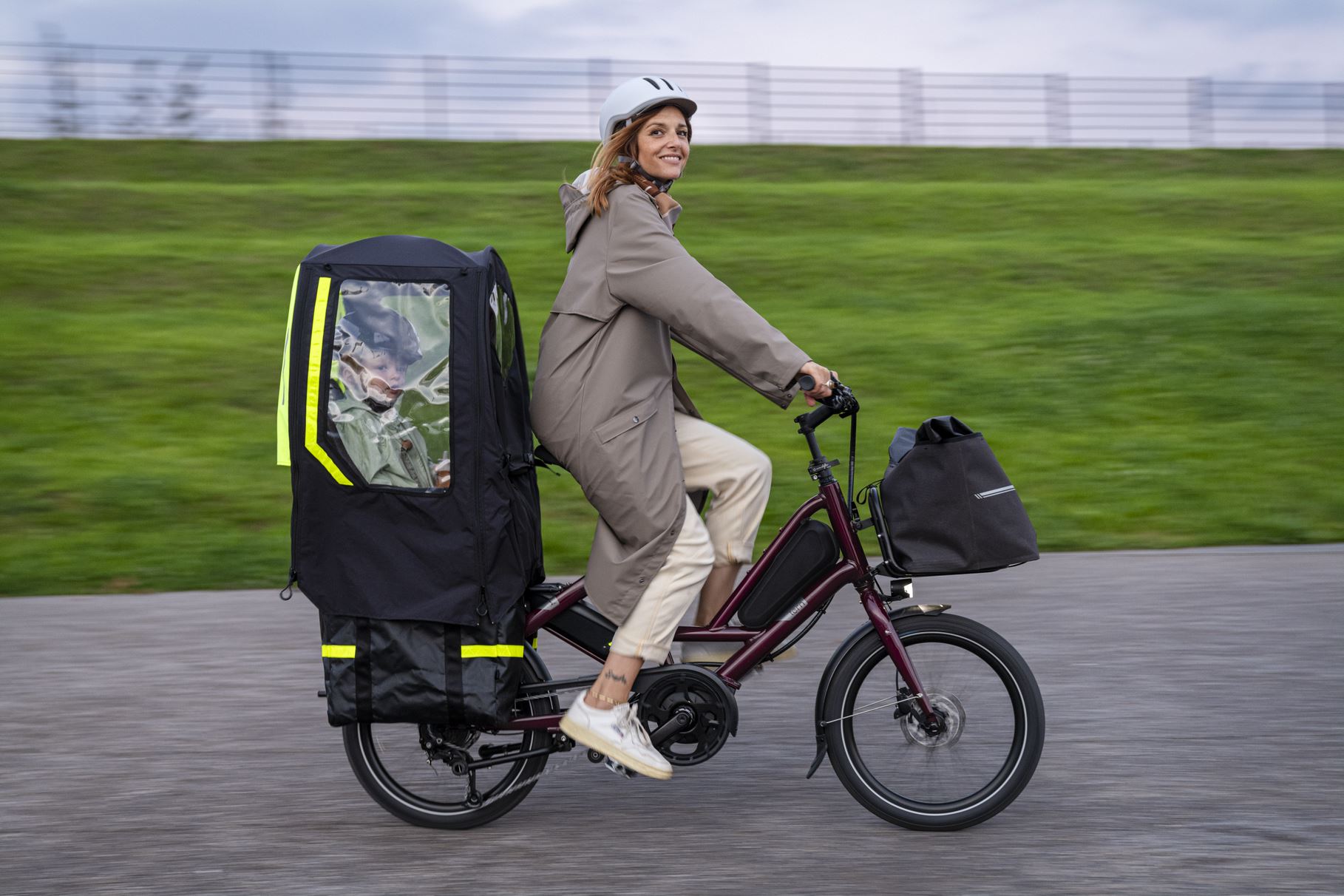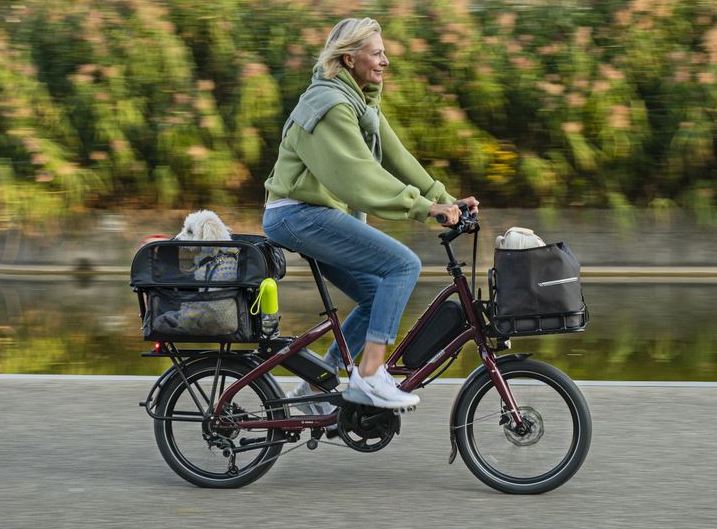 We are expecting first delivery of the bike in June 2022 and currently have the bike on demo at our London Bridge showroom! Come down to try it out!